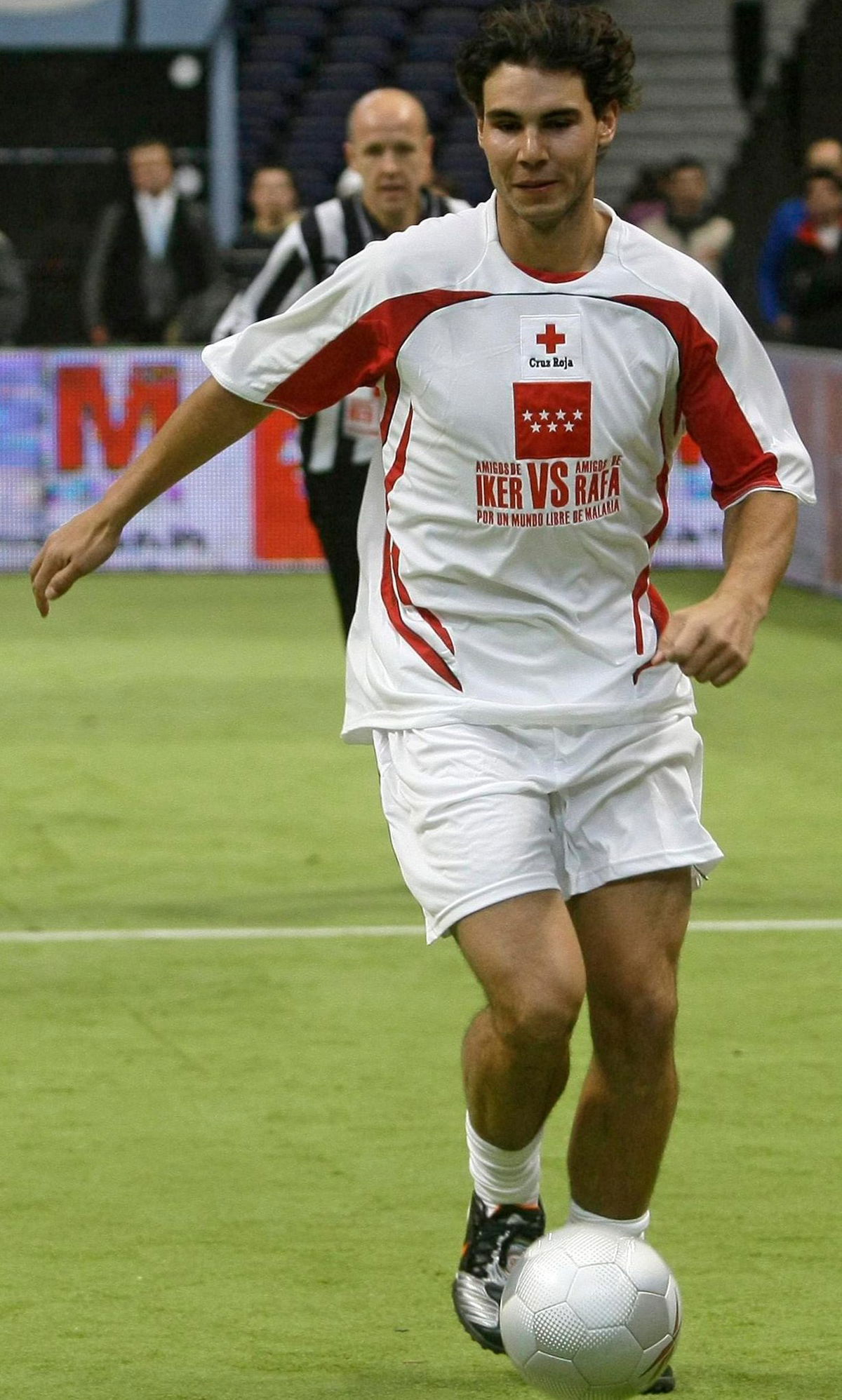 Rafael Nadal may be one of the greatest tennis players ever, but he has love for another sport as well. Football was, and remains, very close to the Spaniard's heart. A sport he follows ardently, and plays casually whenever he can.
So as we ask of any football fan, which club does Rafa support? Why Real Madrid of course!
Rafael Nadal loves Real Madrid
As a kid, Nadal was as much into football as he was tennis. He is a pretty good footballer as well if you haven't seen him play. Nonetheless, I'm glad he chose to pursue tennis as a career. An individual sport suits Rafa best. Also we got to explore him so much more as opposed to being a player on a team.
Jose Mourinho, one of the most successful managers in football, said Nadal would have made a fantastic footballer too.
"I'm happy he didn't but I think he could also have been a fantastic football player."
His uncle, Miguel Nadal was a professional footballer.
No, he did nit play for Real Madrid. In fact, he played for their greatest rivals, Football Club Barcelona and also for the Spanish national team.
Nadal absolutely loves Real Madrid. He is a fan who is engrossed in the journey of the football club. You will see him at the Santiago Bernabeu cheering the club, when he isn't playing tennis.
Real Madrid players even drop by to meet him.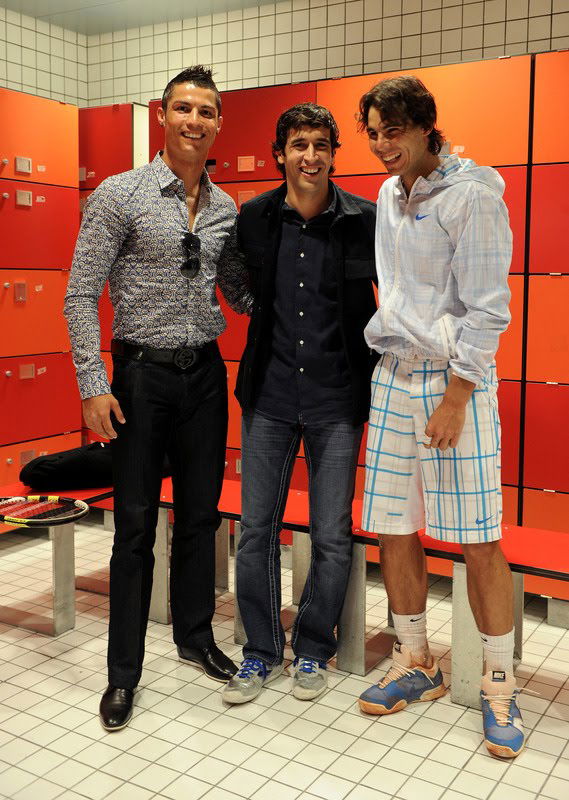 His bond with football is so strong that he celebrated his nation's 2010 World Cup win with the Spanish national team in  the locker room.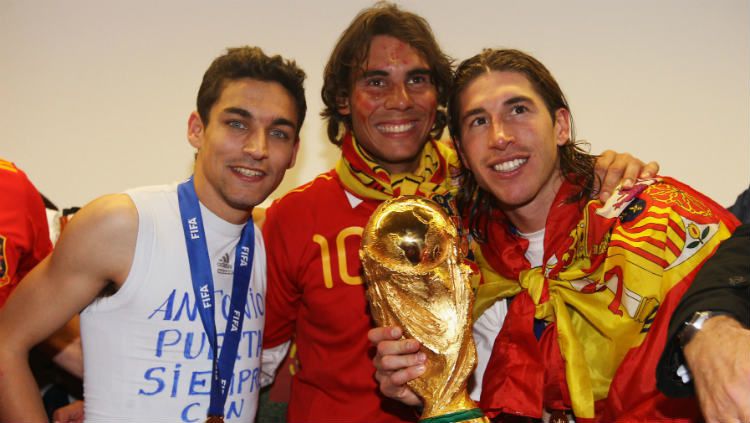 Real Madrid have had some inadequate times recently, but their form and belief is picking up again. Last year Nadal was asked about the club and their form. He says something along the lines of not being an expert but just a fan, and then goes on to say this.
You get a delightful glimpse into the psyche of this great competitor. Do read it.
"I think it's very difficult when we have many months of bad dynamics, to change it radically. Madrid at the beginning had the negative dynamic of the previous year and the players continued with that mistrust that doesn't let you play with the mental freedom to develop to the best of your abilities."
"But now Madrid has been at a very high level [and has been] exemplifying what the team is about for two months. I like to watch them play again."
Not an expert he says. He could practically coach them.