Rahane: The rising star of Indian Cricket
Published 09/03/2014, 3:54 PM EDT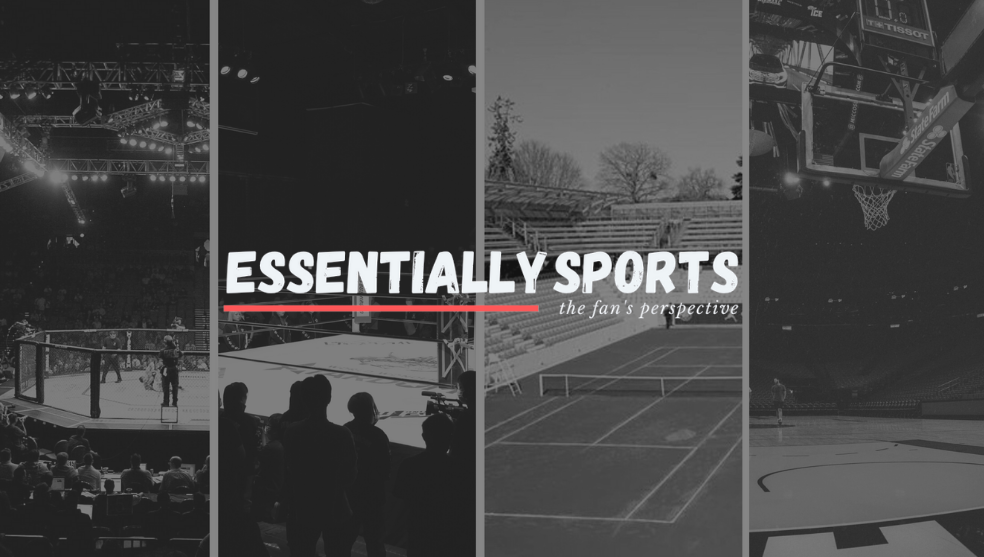 ---
---
The star players of the Indian Cricket, namely Sachin Tendulkar, Saurav Ganguly and Rahul Dravid retired from ODI cricket in the years 2011-12. Many experts believed that the Indian side will see a drastic transition leading to dismal performances. But due to the likes of Ajinkya Rahane, this transition was as smooth as possible. He provided the much needed consolidation to the batting department. Coming from the city of Master Blaster, Sachin Tendulkar, they share a few more things in common. From straight drives to elegant cover drives, their batting techniques look somewhat similar.
ADVERTISEMENT
Article continues below this ad
Rahane made his international debut against England at Manchester in August 2011 and Test debut against Australia in March 2013. In Indian Premier League, he currently plays for the Rajasthan Royals and is a prominent member of the side. He has featured in 33 One Day Internationals scoring over 1200 runs with an average of around 30, including six half centuries and one century.He is widely praised for his batting technique, commitment and discipline to the game.
Rahane is known to grab all the opportunities coming his way. He is a perfect timer of the cricket ball and knows exactly how to pace his innings. He looks in complete control of the game, every time he enters the field with a bat. His ability to play long temperamental innings is not hidden from anyone. Proving himself in all formats of the game, he has managed to find a permanent place in the Indian side. He is capable to batting at any position, making him the most versatile batsman India has seen for years. The dose of T-20 cricket in form of IPL has improved his batting a lot, allowing him to accelerate at appropriate times and hit the weak deliveries for big runs. Apart from batting, he is even a star performer in the fielding department and often saves crucial runs for his side.
ADVERTISEMENT
Article continues below this ad
He is one of the few players in the world today whose innings are filled with elegance. From beautiful cover drives to copy-book style straight drive, he has every bit of it. His style of playing is such that he has every time in the world to play a delivery. And the best part is that he constantly looks for improvement and tries to serve his side well.
After the third ODI of the on-going series against England, he said "I think I need to make a conscious effort to bat very tight once I reach that stage of my innings. I also need to ensure I don't stop scoring completely and keep the run-flow going. I generally have a good concentration level and the lapses don't happen often. This is a very strange phase for me. But I know that it is just a matter of one innings before I get past this issue. Once I cross the 50-60 mark, I am pretty sure I can go on to score a big one." And on Tuesday he proved his words right, scoring his maiden century in One Day Internationals. Rahane has scored around 500 runs on this tour and was the only consistent Indian player. His century at the Lords led to a historic win in Test matches whereas his maiden ODI century made India victorious after 24 years in a bilateral series in England.
During the fourth ODI between India and England, the world witnessed yet another glorious innings from Ajinkya Rahane. Criticized for soft dismissals in the previous two ODIs, he responded with a century to crush England and seal the series for India. He along with Shikhar Dhawan registered an opening wicket stand of 183 as India won by 9 wickets in 30.3 overs. His knock had none of the fancy shots, instead it was a seamless innings marked by proper cricketing shots and pure timing. Rahane's knock also sent out a message in giant flashing lights that he can be a natural opener for India in the 50-over game, a message that his captain MS Dhoni clearly received.
"Opening is a good slot for Rahane", Dhoni said. "He is someone who times the ball really well but also plays proper cricketing shots. It is a slot that really suits him", he added.
ADVERTISEMENT
Article continues below this ad
Therefore, Rahane can be considered as the best talent India has groomed in last few years. Having fresh talents like him, India's future looks secure. But talents like him prosper only under abundant opportunity.
We hope that this incredible cricketing nation finds many more Rahanes in the years to come.
Fourth One Day International:
ADVERTISEMENT
Article continues below this ad
India 212 for 1 (Rahane 106, Dhawan 97*) beat England 206 (Moeen 67, Shami 3-28, Bhuvneshwar 2-14) by nine wickets