Rahul Dravid Stories That Will Make You Admire Him More
Published 01/11/2018, 3:00 AM EST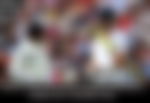 ---
---
'Rahul is the kind of person who young cricketers can look up to; not  only because of his success but also because of the way he conducts himself. His remarkable career is proof that nice guys don't finish  last. I am aware that many people see Rahul and me as similar cricketers, I am  flattered because it's good to be compared to a guy who has an average  of over 57! It's only now that people are recognising that Dravid has  probably played more critical knocks than his great contemporaries,' said former Australian captain Steve Waugh about one and only 'The Wall'. On Rahul Dravid's 44th birthday, we bring you some heart warming Rahul Dravid stories about the perfect gentleman which will make you admire him even more, and will inspire to become a wonderful human being like him.
ADVERTISEMENT
Article continues below this ad
Inspiring Rahul Dravid Stories
Rahul Dravid was to show 25 under-privileged children how to bat and play the various strokes in the book. The organisers wanted to record all his strokes on a video and hence wanted him to explain each and every stroke as per the contract. But Rahul Dravid, citing the kids had little interest told the organizers that there was no need to go into such technical details as the kids were young and wanted to play, so he didn't want to bore them.  So he shortened the batting chat and played with them.
ADVERTISEMENT
Article continues below this ad
However, the story doesn't end here.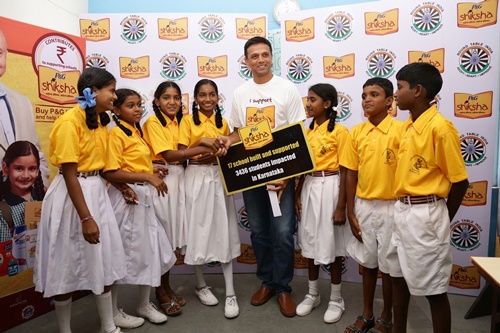 He signed out bats for the kids and played a catching game with them after the cricket game ended and told the children, "Kids, technique and all is great, but what's important is that you play cricket to enjoy the game. Study hard when you're in school and have fun while playing cricket."
He also realised that he didn't complete a part of his contract and told the organiser and the producer, "That latter half, we rushed it a bit for the kids. They were losing focus. I'll do it again some other day if it's ok. I didn't want them to get bored."
Here was a man who was one of India's greatest batsmen ever, and he didn't create any fuss at all. This was one of the best Rahul Dravid stories that showcased his humility. 
One of Rahul Dravid's fan was suffering from Blood Cancer. His condition was critical and there were remote chances of survival. Since the patient was cricket fanatic, his friends and family used to discuss cricket with him to keep him in good spirits. The patient expressed his desire to meet Rahul Dravid as his last wish. His friends tried contact Dravid but without much hope. A Quora account of the incident says:
"We started contacting Dravid from all the possible sources we could. Though we did not hope that we will get any reply from Dravid.
A few days later, one of us got a call from Veejeta, Dravid's wife. Dravid had gone through our emails. She was definitely touched by our efforts and expressed Dravid's desire to have a Skype chat. We were unsure if Dravid could make it because of his busy schedule.
But he did. Dravid talked with my friend in the hospital for almost an hour. He apologized for not able to come in person. The smile on my friend's face was precious. He was beaming with happiness. Not just that, Dravid talked with his parents, his doctors and all other patients in the ward.  Dravid made sure that he left my friend and his parents motivated after the conversation. After that hour there was positive vibe in hospital.
We recorded the entire conversation. Unfortunately, my friend could not survive the harshness of cancer. The gesture which Dravid showed definitely made him gather courage for some part of his fight with cancer. When I watch the video I see my friend's face smiling and content. I feel proud that during his last days we were able to make him smile.
In case you read this, thank you Rahul Dravid!"
The video of the conversation is as follows:
This was one of the few Rahul Dravid stories that showed that he cared for his fans and would move from pillar to post just to interact with them.
Rahul Dravid's former club BUCC in the Karnataka State Cricket Association was in serious danger of getting relegated to the lower division. This was the club for which Dravid played in his childhood. The coach of the club asked Dravid to play for them in order to save them from getting relegated. He accepted the offer, and then along with Stuart Binny, played for them for the rest of the weekend.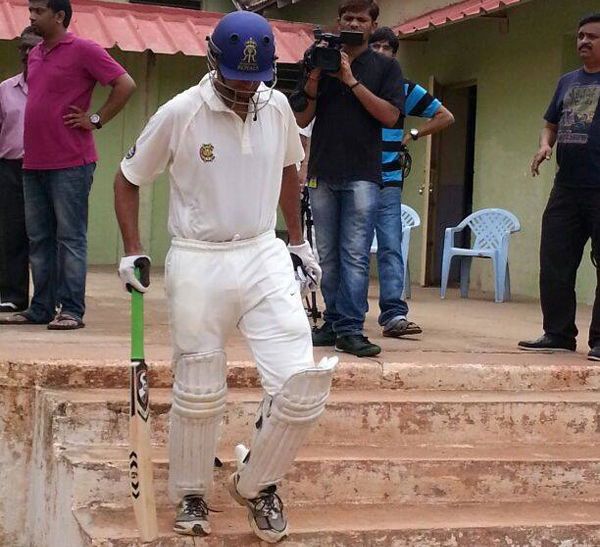 What makes the effort special is that Dravid had retired from all forms of competitive cricket. Generally players want to spend their time with the family, but Dravid used to drive 30-40 kms to the ground on weekends, and used to play without any fuss.
A spectator at the stadium said, "Head coach of the team requested RD to play for them and guess what, he accepted the offer, played the match and the club got the required points to remain in the same division. I am not sure of the exact figure, but RD scored a century. There were just around 15 to 20 spectators in the ground. The venue was HAL sports club. He never made any fuss about playing for a team that is so out of his league, he never dragged media attention, he never complained about anything not just during this game, but in his entire career."
This was one of the Rahul Dravid stories that showed how much he cared for his old team.
Many a times, sportspersons and celebrities tend to pull the leg of their counterparts or colleagues and indulge in banter on the camera. But Rahul Dravid is an exception. During an event in Kolkata, former Indian Cricketer Sanjay Manjrekar pulled Sourav Ganguly's leg with a slightly immature sporting comment, Dravid laughed it off and asked for retake saying,  "I don't want people in Kolkata offended. Skip that Sanjay."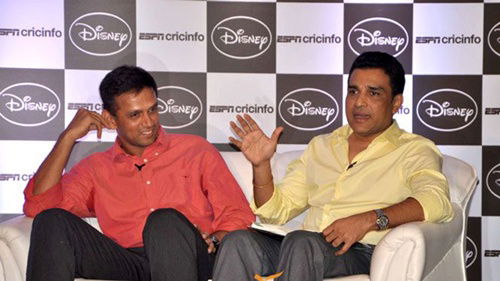 English Batsman Kevin Pietersen had played with Rahul Dravid in the second season of Indian Premier League for Royal Challengers of Bangalore. Now Pietersen was having great difficulty while facing the left spinners of Bangladesh, especially Shakib Al-Hasan in 2010. Rahul Dravid sent him an email on how to play spin and Pietersen wrote about it in his autobiography.
"Rahul was a great and heroic Indian batsman in his day. He is also a genius at dealing with spin bowlers. Our conversations and emails were a private masterclass from a genuine guru," Pietersen wrote in the book.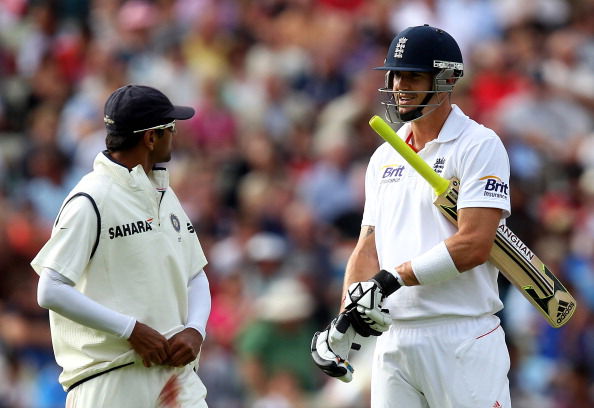 "Rahul improved my cricket and helped me develop the way I think about the game. His generosity will stay with me always," said Pietersen. This is one one the Rahul Dravid stories that shows how selfless he is.
Rahul Dravid has been mentoring India's future Olympians and Paralympians as part of this programme. In 2014, Dravid had joined Go Sports Foundation as a part of board of directors, and he runs his own programme in collaboration with Go Sports.
Sharath Gayakwad is one such sportsperson who has life has been changed for the better by Dravid. Sharath Gayakwad is a paralympic swimmer, who was contemplating retirement, but ended by 6 medals i.e. 1 silver and 5 bronze medals because of his own efforts and hard work.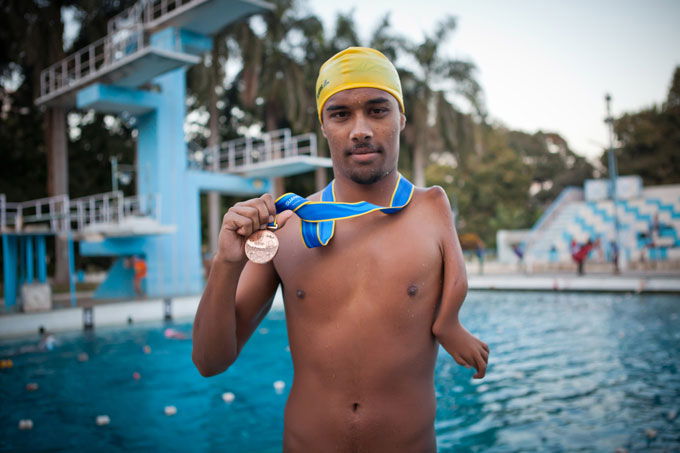 However, he himself admitted that it was Dravid's motivation which kept him away from retirement. In his own words, he said, "Rahul (Dravid) told me, 'I know you are planning to retire, but let's keep that aside for now. Right now your focus should be the Asian Games and to win medals for India.' He then gave examples from his life on how he dealt with pressure, the final years of his career and experiences with new and younger teammates. I was having a lot of trouble concentrating on my career and Rahul's wise words helped me a lot. We were in touch through emails and his tips on how to build partnerships and be a team player has definitely helped me become a better sportsperson."
This was one of the Rahul Dravid stories that showed how much he have given back for sport in India.
During a shoot, Dravid kept using 'sort of' while looking for words, and it was brought to his notice by the journalist who was conducting the shoot. A Quora account of the situation is given below:
ADVERTISEMENT
Article continues below this ad
"This seems obvious but this is true away from the cricket field as well. I told him, halfway through a shoot, during a break, that when he was searching for words, he was saying "sort of" rather often. In the next couple of breaks he asked me if he'd said that again. He rarely did so for the rest of the shoot."
As his wife Vijeta mentioned once about him, 'He believes you cannot complain about anything because there is no end to complaining. And he knows there is no end to improving either.'
ADVERTISEMENT
Article continues below this ad
Hopefully we all too, can keep improving, day by day, just like Rahul Dravid did, over the years while playing cricket. This incident is one of the few Rahul Dravid stories that show how much of a perfectionist he is.