Raikkonen Must Act as a Mentor to Giovinazzi
Published 09/27/2018, 7:46 AM EDT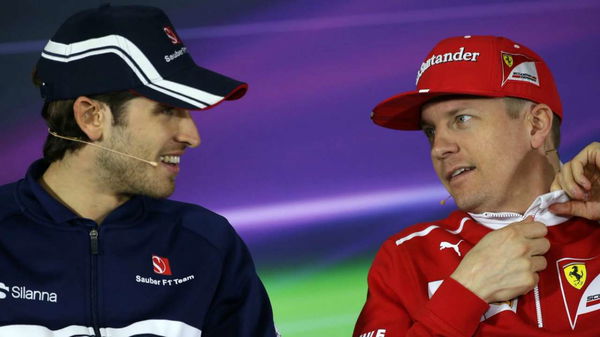 ---
---
Antonio Giovinazzi must be meticulous as he represents Italy in Formula 1. It wouls also help if Kimi Raikkonen can act as a mentor for the young Italian.
ADVERTISEMENT
Article continues below this ad
That is the view of Vitantonio Liuzzi, who along with Jarno Trulli was the last Italian driver in F1 way back in 2011.
Now, the Alfa Romeo-sponsored Sauber has signed Giovinazzi from 2019. According to Liuzzi, it's a big deal for the Ferrari-back driver.
ADVERTISEMENT
Article continues below this ad
"In the era of the so-called 'pay drivers', Italy really started to struggle. Now we don't just have the Ferrari name to cheer for so I'm delighted for Antonio," the former F1 driver, now 38, told Corriere dello Sport.
"He will need to try to extract as much information as possible from Kimi Raikkonen, which will not be easy from a driver as cold as the Finn.
"But in terms of results, comparing with such a good driver represents a great opportunity and Giovinazzi must not be presumptuous.
"In F1 it's easy to get burned, as he almost risked a year ago," said Liuzzi. He was referring to Giovinazzi's crashes during one-off appearances in 2017.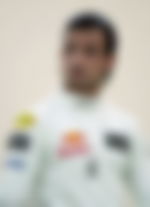 Many have hailed the move as a triumph of talent over Ericsson's pay-driver dollars and links to the Sauber ownership.
As it turns out, according to some, a question mark lingers over Italian Giovinazzi after his one-off performances replacing injured Pascal Wehrlein last year.
Former F1 driver, Mika Salo said: "I don't know any more about him, but those few performances were pretty unfortunate. He broke a lot of cars. He can probably race well as it was a difficult situation for him. Perhaps he wasn't ready and now he is."
ADVERTISEMENT
Article continues below this ad
Salo said the deal does make sense for other reasons: "It looks as though they wanted a young driver to learn alongside Kimi.
"And for Sauber you can see that they are working closely with Ferrari. The car is being developed in the same direction as Ferrari to keep improving the results."
Now, the ousted Marcus Ericsson is staying on in the team in a reserve role. Whatever the case, the decision has divided a lot of people in the F1 world.
ADVERTISEMENT
Article continues below this ad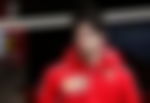 Trending Stories