Raikkonen Surprised by Feeling of the Sauber
Published 12/07/2018, 11:46 AM EST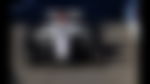 ---
---
Kimi Raikkonen says he expected Sauber's F1 car to feel more different than the Ferrari he has driver this year.
ADVERTISEMENT
Article continues below this ad
He tested the car for the first time in Abu Dhabi last week. Speaking at the FIA Gala press conference today Raikkonen said "it felt very similar to what I'm used to.
"Obviously it's a different car, [different] looking, a bit different wheels and stuff. But to be honest it wasn't all a different feeling. I probably expected a bigger difference.
ADVERTISEMENT
Article continues below this ad
"We just tested the tyres, we didn't do any set-up work, just drove the car, did laps and tried to see what is what. I think as a first experience it was OK."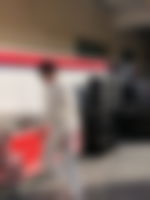 Some of the team's staff are still present from his first stint at the team in 2001.
"I don't know the exact number, obviously at the factory I met some guys that we met a few years ago," he said. "My memory is bad but I can remember everybody so it's nice to see."
ADVERTISEMENT
Article continues below this ad
Raikkonen believes the team has everything in place to be competitive next year. "I think they have all the tools. They have a great wind tunnel, they have everything to build a great car.
"Obviously we have a Ferrari engine so we know what we are going to get. I don't see any reason why we couldn't do a good job out of it. Where it's going to take us we will see next year."
This will be the first time in 15 years that Raikkonen has been behind the wheel of a Sauber. The Swiss outfit was also the team that gave the Finn his first big break in F1. Since then, he raced for McLaren, Ferrari, Lotus and back with Ferrari. Raikkonen also won his only title with Scuderia Ferrari in 2007.
ADVERTISEMENT
Article continues below this ad