Ranji Players Yet to Receive Match Fees for Previous Season.
Published 08/27/2017, 1:08 PM EDT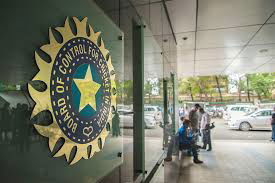 ---
---
While the 84th season of the Ranji Trophy is scheduled to commence from 6th October '17, the Ranji players are yet to receive the match fees for the previous season which saw the emergence of Gujarat as Champions. Following the failure to implement the Lodha committee's recommendations, the CoA(Committee of Administrators) has blocked the funds to be provided to the BCCI member units. The CoA's decision has caused a delay in providing the match fees to the Ranji players.
The regular routine of match fee payment followed the practice of paying a certain amount of the match fee on the morning of the match and the balance to be paid directly by the BCCI. However, provisions have been made to pay the players directly by the BCCI without the involvement of the member bodies. But, the Vinod Rai-led CoA is firm on its decision of not releasing any funds unless the member bodies agree with CoA's reforms.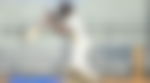 In these extreme crunches, the member bodies that are not completely dependent on BCCI's funds have ensured to pay the players to the possible extent. But the governing bodies with insufficient funds have failed to do so. Depicting the current state of this issue, an official said,"As long as we had funds, we were releasing match-fees to players directly as it can always be reimbursed later on. But it's been a year since the grants have been stopped and if we pay players, we have to compromise on other aspects that will disturb players training and preparation.The players are also running out of patience because the pay in domestic cricket is already less."
An official also stated that,"The CoA need not release the money to any state units. They can pay the players directly and there won't be any third-party involvement. That is the procedure followed while they pay the annual contract. If they want to be hard on the associations by freezing funds, then it is understandable. But they have to realise that players are suffering."