Ranking Scenarios for Novak Djokovic, Roger Federer, Dominic Thiem and Daniil Medvedev After Wimbledon Championships 2021
Published 06/24/2021, 4:01 PM EDT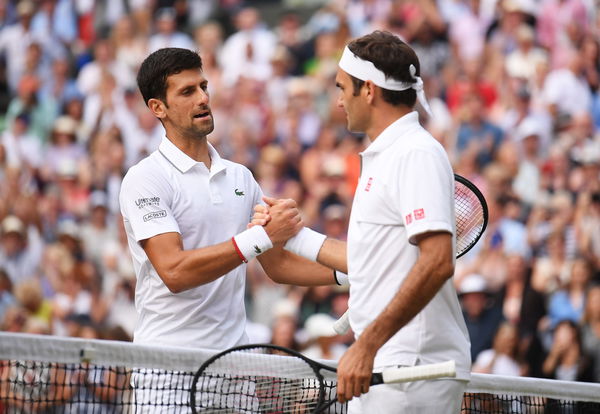 ---
---
Wimbledon Championships 2021 is one of those tournaments where players will lose full points or gain full points. Because of the pandemic, several tournaments' ranking points were either locked or half docked. But as Wimbledon didn't happen in 2020, players will now defend the whole of their 2019 points. Hence, Novak Djokovic, Daniil Medvedev, Roger Federer, and Dominic Thiem have a lot to lose and gain there.
ADVERTISEMENT
Article continues below this ad
How can Daniil Medvedev surpass Novak Djokovic for the World No.1 ranking at Wimbledon Championships 2021?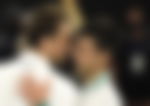 First is the fight for the number one ranking. World No.1 Novak Djokovic will again face the challenge from World No.2 Daniil Medvedev. Djokovic is defending 1000 points whereas Medvedev is defending 45 points and hence despite a huge difference in their ranking points before Wimbledon, it could very much change.
ADVERTISEMENT
Article continues below this ad
Djokovic has 12113 points whereas Medvedev has 10053. If Djokovic is ousted before the finals, then Medvedev will need to reach the finals to topple Djokovic. But Djokovic and Medvedev are the top two seeds. Hence if Djokovic reaches the final, Medvedev will have to reach the final and beat his rival to claim the World No.1 spot.
Can Roger Federer drop out of the top 10?
Roger Federer failed title defense at Halle Open saw him lose 500 points and move closer to exiting the top 10. Federer has 4815 points ahead of Wimbledon and is ranked 8th. The player in 11th is Diego Schwartzman has 3060 points. Although the difference the huge, Federer is set to defend 600 points at Wimbledon 2021, and hence an early round exit could bring Federer closer to the drop.
Below Federer are Matteo Berrettini and Roberto Bautista Agut in 9th and 10th, respectively. If Federer is ousted early then along with World No.11 Schwartzman, World No.12 Roberto Carreno Busta, World No.13 Casper Ruud, etc also have a chance.
But even if Federer loses in the first round, he will drop to 9th with 4215 points. He would still be over 600 points ahead of the chasing pack. So it will be very tough for Federer to drop out of the top 10 however it is not impossible.
Could Dominic Thiem leave the top 5 rankings?
ADVERTISEMENT
Article continues below this ad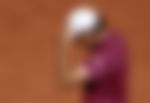 Dominic Thiem had to withdraw from Wimbledon because of a wrist injury he sustained at the ATP Mallorca. Although Thiem will lose only 10 points from his first-round exit in 2019, he is close proximity with World No.6 Alexander Zverev, and even World No.7 Andrey Rublev is close to him in the ATP rankings.
Thiem is ranked fifth with 7425 points and will have 7415 points after Wimbledon 2021. Zverev also had a first-round exit, and he is essentially 110 points behind Thiem. Hence it is very much possible that he surpasses Thiem and jumps inside the top 5. Moreover, Rublev will also be 1295 points behind and if he wins Wimbledon, he could also get into the top five, replacing Thiem.
ADVERTISEMENT
Article continues below this ad