There aren't many games out there offering the amount of customization as Fortnite does. Getting kills is a top priority, but one must look good while doing it too. Each new season brings a bunch of exclusive items, as players rush to invest in V-Bucks or the Battle Pass to access them. Picking from an ever-growing assortment of skins and cosmetics is a tough job. Nevertheless, players do it to add to their unique collection and enrich the in-game experience.
However, when it comes to sorting out the best skins in Fortnite, it is a tougher job. But somebody has to do it. Keeping in mind the aesthetics, color blending, character model design, and rarity, we have picked the Top 10 skins in Fortnite from a seemingly infinite pool of skins in the game. Let's dive into it.
#10 Best Skin in Fortnite- Tomatohead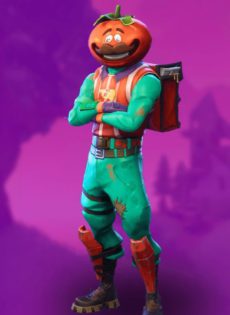 One of the unique skins in the game is Tomatohead. Released in Season 5, it is an Epic Outfit from the Pizza Pit Set and comes bundled with the Special Delivery Back Bling. A mascot for the Tomato Town Pizza Restaurant, it has a sizeable smiling tomato head (hence the name Tomatohead), a red pizza vest and bright teal pants. Although currently unlisted, the skin costs 1500 V-Bucks at the Item Store.
#9 Best Skin in Fortnite- Skull Trooper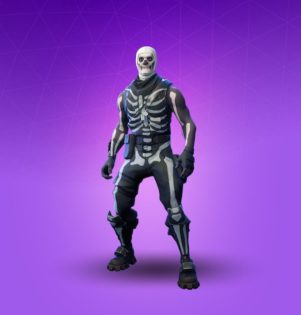 This is one of the most OG outfits in the game. Released during Halloween 2017, as a part of Fortnitemares Update, it is an Epic Outfit. Part of the Skull Squad Set, it features a black military suit and a white skeleton painted on top. The skeleton face makeup completes this outfit. Initially, it cost 1200 V-Bucks. However, it again returned to the Item Shop during Halloween 2018 with a green and purple variant (for original owners only), but this time the cost was bumped up to 1500 V-Bucks. Moreover, fulfilling a set of challenges unlocks the Ghost Portal Back Bling for this skin. The Skull Trooper outfit is not listed in the shop at present.
#8 Best Skin in Fortnite- Leviathan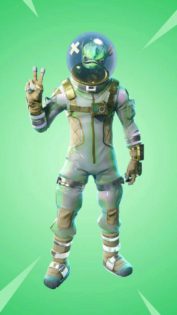 Season 3 of Fortnite introduced this stand out gear. Part of the Space Explorers Set, it is a Legendary Outfit. Leviathan resembles Minion from Megamind and features a fish in a white spacesuit with seafoam green shades and some details in gold/ombre. This skin also has an animation, causing bubbles to form out of the fish's mouth from inside the water-filled glass helmet. Purchasable for 2000 V-Bucks from the Item Shop when listed, it comes with the Legendary Fish Tank Back Bling.
#7 Best Skin in Fortnite- Crackshot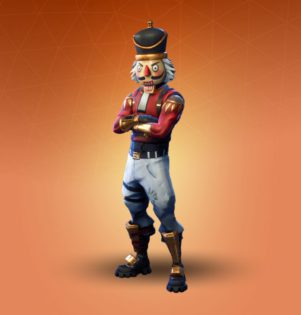 Another season 3 Legendary Outfit, Crackshot, is a piece of the Nutcracker set. It is typically available during the winter holidays apart from regular rotations. Initially released during Christmas 2017, the skin returned once again during January 2018 and brought the Birdshot Back Bling along with it. The outfit is red, the pants are off-white, and it bears the head of a toy soldier with a crown on top. Although currently unlisted from the Item Shop, players can buy it for 2000 V-Bucks when it comes back.
#6 Best Skin in Fortnite- Love Ranger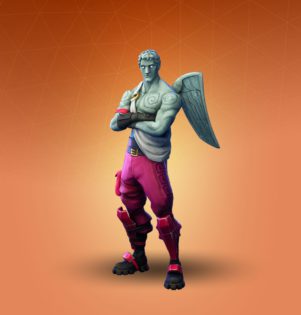 Aim for the heart with this one. Released in 2018 during season 3 for the Valentine's Day event, Love Ranger is another Legendary Outfit in Fortnite. One of the many cosmetic items in the Royale Hearts Set, it carries a free crossbow. Portraying a statue of Cupid, with concrete textured skin and stone wings, this outfit has the Love Wings Back Bling. Once it returns to the Item Shop, players can buy it for 2000 V-Bucks.
Read more: Ninja Bans Fortnite Pro For Abusing After Tournament Victory.
#5 Best Skin in Fortnite- Raven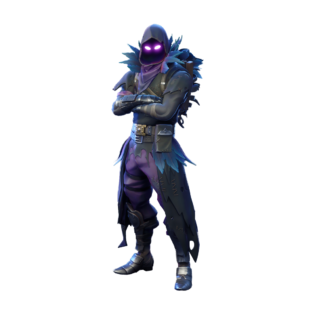 Raven is one of the most popular and stunning outfits in the game released in season 3. The black leather, some feathers placed on top, a hood covering the face, and bright purple eyes, the outfit resembles a raven. It is a Legendary Outfit and a part of the Nevermore Set. Although currently, the skin is not in the Item Shop, it can be bought for 2,000 V-Bucks once made available. Along with the Raven Outfit also comes the Legendary Iron Cage Back Bling.
#4 Best Skin in Fortnite- Sparkle Specialist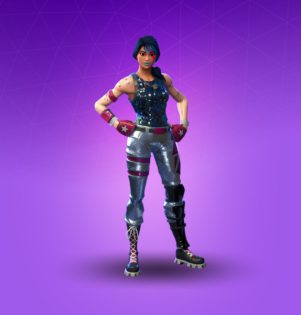 One of the most iconic and rare outfits in the game is the Sparkle Specialist. It is a female Epic Outfit and a disco skin from the Fortnite Fever Set. Featuring a dark blue tank top, grayish pants with details, violet gloves, and high-ankled boots, it is all sparkles. To obtain this outfit as a reward, players needed to level up to Tier 56 after buying the Season 2 Battle Pass.
#3 Best Skin in Fortnite- Black Knight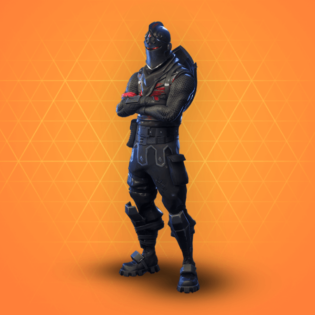 The Black Knight is a Legendary Outfit from the Fort Knights Set. It was obtainable only during Season 2 after a player reached the Tier 70 in the Battle Pass, and the Black Sheild Back Bling came along with it. This skin is infrequent because back in the day, there weren't as many Fortnite players as today. The outfit represents a black armored knight donning a helm, vest, and pants, all in black. Unfortunately, the Black Knight is no longer available and looks unlikely to return.
#2 Best Skin in Fortnite- Dark Voyager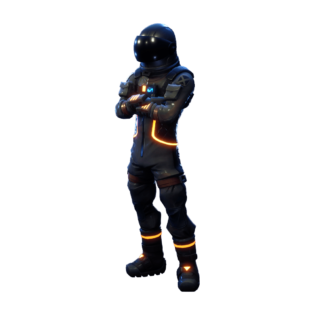 From the vast darkness of space emerged this Legendary Fortnite Outfit. As a part of the Space Explorers set, Dark Voyager could be earned after buying the Season 3 Battle Pass and leveling up to Tier 70. It features a dark spacesuit with glowing orange details and a jet-black space helmet. The Legendary Dark Matter Back Bling didn't automatically unlock with the outfit, but the back bling is a perfect match as it was crafted for this skin.
#1 Best Skin in Fortnite- Omega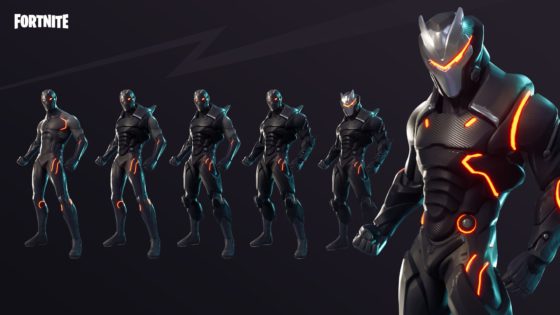 The Omega is a Legendary Outfit and a member of the Omega Set. Furnished with carbon fiber, it makes the player look like a villain from a superhero movie. It features a black suit with glowing red-orangish eyes and patterns. The outfit is a customizable one and was available only in Season 4. Players needed to buy the Battle Pass and max it out to Tier 100 to unlock this exclusive skin. To date, only a handful amount of players own this insanely cool skin, as it was extraordinarily sweaty and rare to obtain. This is why it is one of the best Fortnite skins ever to exist and features at #1 on our list.
These are the top 10 Fortnite skins ever, in our opinion. No doubt, we had to shuffle through a horde of excellent skins worthy enough for a spot on the list. Which is the best Fortnite skin according to you? Let us know about your favorite skins that deserve to be in the top 10!