Ravi Shastri's Appointment: Just What The Doctor Ordered?
Published 08/22/2014, 2:30 AM EDT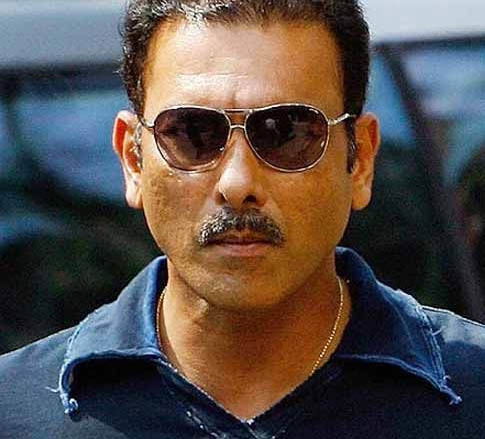 In a bid to improve India's performance in the One-Dayers against England, the BCCI has appointed Ravi Shastri as the Team Director. Bowling Coach Joe Dawes and Trevor Penny have been given a break and Sanjay Bangar, Bharat Arun will be the assitant coaches for this series. While R Sridhar be the fielding coach.
ADVERTISEMENT
Article continues below this ad
When asked about his role, Shastri said "My role is to oversee everything. All of them report to me. My brief is to work with Duncan Fletcher and find out why a team that posted a splendid victory at Lord's, literally collapsed in the last three matches. Like the BCCI, I too am eager to find out what went wrong and how it can be set right." 
ADVERTISEMENT
Article continues below this ad
Whether Shastri continues with the post or not is still not clear. India's crisis man, Ravi Shastri has always been at the helm of affairs of BCCI. Also, this is not the first time the he has been given such a post. Right after Greg Chappell resignation, he was the team's manager for the tour. A tough man, bullish by nature, Shastri can have a word or two with the players and lift their morale,mainly because he knows them well. He can clearly tell Dhoni about what is wrong with his keeping. He can get them out of their comfort zones and uplift them.
ADVERTISEMENT
Article continues below this ad
Right after it was made Public that Shastri will be the team director, he went to the team hotel and had a meeting with Captain MS Dhoni and Coach Duncan Fletcher to talk about the 5 match ODI series starting in Bristol on Monday.
Shastri also thinks that the middle order pair of Cheteshwar Pujara and Virat Kohli can bounce back from this disappointing tour. He said "I was hard on Pujara and Kohli specifically because they came here with big reputations. And they have been brought down to earth with their techniques being found out against the moving ball. And there is nothing wrong in that, it has happened to the biggest players. Now the true test of their character will be: how they bounce back. I have absolutely no doubt that not only will they bounce back, they will excel very, very soon"
ADVERTISEMENT
Article continues below this ad
It remains to be seen, if these changes will have an affect on the team's performance or not. But as Ravi Shastri often says 'This is what the doctor ordered', it holds true for the Indian Team.
Source: Cricinfo.com, gocricket.com