Real Madrid 2 Atletico Madrid 2 :Real crashes out of Copa del Rey
Published 01/15/2015, 4:32 PM EST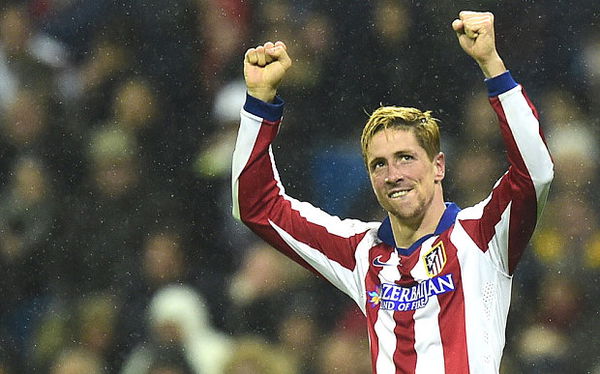 ---
---
Atletcio Madrid went through to the next round of Copa del Rey after a playing a 2-2 draw against Real Madrid. Fernando Torres scored twice in the 1st and 46th minute. Sergio Ramos was on target at 19th minute and Roanldo heading home in 55th.
ADVERTISEMENT
Article continues below this ad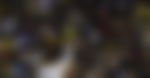 Atletico had 2-0 lead from the first leg and Real faced an uphill task to turn that around. It was also the first match since Cristiano Ronaldo won his third Ballo d'Or and wore his new Golden Mercural specially designed by Nike for the night. Ronaldo, Ramos, James, Kroos and Sergio Ramos all showed their awards from Zurich to the crowd at the start of the match with crowd applauding them. It was a cracking atmostphere in the Bernabeu.
Fernando Toress started for Atletico with Mario Mandzukic out of the squad due to fever. Koke also started for Simeone's team. Real played a full strenghth squad with Isco, James and Kroos at heart of mid-field and the all mighty B-B-C in attack.
ADVERTISEMENT
Article continues below this ad
The match started with a bang. The match barely started when Real fell for the lethal pressing when Pepe was robbed by Antoine Griezmann, and teed Fernando Torres, who perfectly finished in the top corner for his first goal since returning to Atletico, stunning the whole stadium.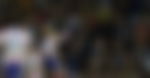 Real Madrid, who now had to score 4 to go through, evidently atacked with high intensity with lots of ball played in the box by crosses from wide postions with little luck. But finally at 20th minute, Ronaldo won a free kick at a wide position, and Ramos scored from the resulting kick by Kroos with a quality header, 1-1! It was game on, with Roanldo almost scoring, only for Godin to make a fanatstic block. Real kept on creating chances and Atletico did most of the defending. Torres was looking lost being the lone striker and closely marked by Ramos. Bale, who looked to be very much affected by the jeering of the fans in the last match, being very hesitant to shoot.
The first half flew with Real Madrid having a whooping 78% of possession and 22 shots. Atletico though were rock solid at the back, with many bodies behind.
The second half astonishingly started exactly the same way like it did in the first half. Fernando Torres was once again found by Griezmann who once again got the ball by a wayward pass by Sergio Ramos. Torres cut inside Carvahal, and finished while Navas should have done better, scoring his second of the night. It was a dream night for El Nino.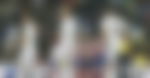 Real, with now having to score 4 more in 45 mins were understandably disheartned. They tried though, and it was that combination again, Bale crossed from a Marcelo lay off, and Ronaldo scored a brilliant header. Friendship restored. It was 2-2.
ADVERTISEMENT
Article continues below this ad
Shortly after, Pepe got injured and had to be replaced by Varane and Real Madrid lost concentration and Atletico controlled possession, killing some time off. Real almost pulled it back at 68 min mark shooting over from a corner.
Eventually the Los Blancos ran out of steam and Atletico enjoyed more of the possession, almost enjoying themselves. As the frustation grew, the tackels flew and temprature rose in the Burnabeu. Marcelo and Isco picked up yellow cards.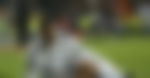 Roanaldo fired a freekick high and wide in the stoppage time, summing up Real's night.
ADVERTISEMENT
Article continues below this ad
Final whistle was a relief for both the sides and Real Madrid's Copa del Rey dreams were over. It was two defensive errors that led to the goals and Real would have been disappointed. So no trebble for Madrid after all.
For Atletico and Simeone, it was another point to prove that they are at par with their local rivals.
Atletico will almost certainly play Barcelona in next round.