Real Madrid Star Cristiano Ronaldo's Career Done?
Published 12/30/2017, 3:06 AM EST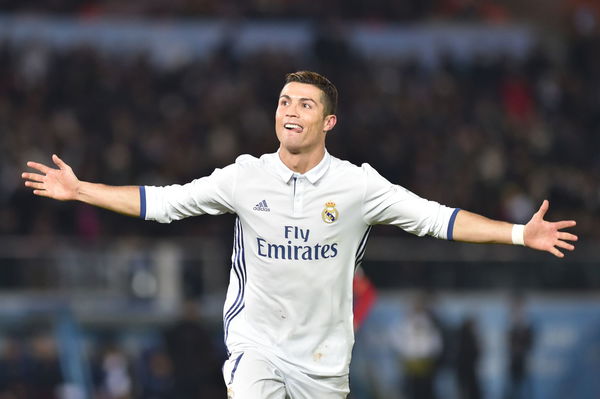 ---
---
Cristiano Ronaldo was the world's most expensive player when Real Madrid signed him for $131 million in the summer of 2009. Prior to that, he had been signed by Manchester United from Sporting Lisbon as an 18-year-old. Since then the Real Madrid star has gone on to win 5 Ballon d'Ors and 3 FIFA Player of the year awards. But, what has happened to Ronaldo? His numbers this season are frightening, he has scored only 4 goals in La Liga this season.
ADVERTISEMENT
Article continues below this ad
At 32, Ronaldo lacks his old decisiveness. Over the years Ronaldo has evolved into a Goal-Scoring Machine having scored 422 goals for the Los Blancos. Real Madrid has backed him by prolonging his stay at the top by extending his contract to 2021.
Four goals in 12 league games are Ronaldo's worst start to the season since he came to Madrid in 2009. Since returning from the suspension that cost him the first four league games, he has notched up 77 attempts and has a conversion rate of 5.2%. This has also hampered Real Madrid, who are 14 points behind their arch-rivals and league leaders FC Barcelona.
ADVERTISEMENT
Article continues below this ad
The Real Madrid star has also been let down by his strike partner Karim Benzema, who has under-performed this season, neither scoring nor creating any chances for Ronaldo.
The chances kept coming, Ronaldo and Benzema kept missing. But lately, their performances have worsened, it was evident in the 3-0 Clasico loss to Barcelona.
Ronaldo has had enough chances to score goals and help Madrid. Big players should score the crucial goals for their teams and in this case, that means converting opportunities which has not been the case with Ronaldo this season.
ADVERTISEMENT
Article continues below this ad
Goal Droughts effect all strikers, even Ronaldo. The fact that Lionel Messi has scored 15 goals already this season, adds to his misery.
Ronaldo has had bad streaks before. He scored just twice from 36 efforts at Euro 2016 before scoring the decisive goal against Wales. He also suffered a drought at the start of last season, going four league games without a goal. But came back to score a hat-trick in the fifth game.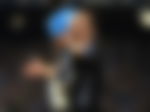 Now, the question is whether this is the beginning of the decline of the Portuguese's illustrious career or is it just a goal drought that Ronaldo can get over?
ADVERTISEMENT
Article continues below this ad
We hope that it is the latter.