Real Madrid : Season Preview
Published 08/20/2016, 9:57 AM EDT
By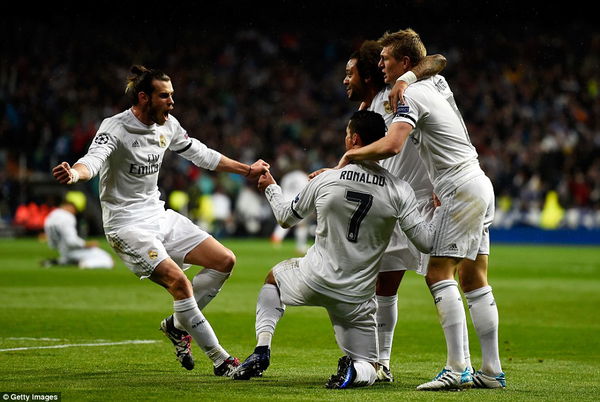 Finally, the wait is over as La Liga kicks off this weekend and so do the other major leagues. Premier League started off a week earlier and the fans were already stuck in awe of all the drama that unfolded before them on the very first day. Liverpool and Arsenal played a thriller while the champions started off with a loss to newly promoted Hull City. The expectations are sky high, especially in Spain, where the heavyweights reside as La Liga and Serie A begin.
ADVERTISEMENT
Article continues below this ad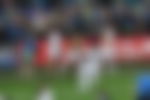 Barcelona and Real Madrid will continue to battle it out for the league yet again after what proved to be a thrilling finish last year. Keeping the latter's pre-season campaign injuries and the loss to PSG aside, the youngsters were clicking, showing the depth of the Madrid squad and Marcelo was in top form too. With Benzema, Ronaldo and Fabio Coentrao still out, Zidane has a big barrier in front of him as their initial fixtures are relatively tougher than usual. So let's look at the team, the transfers in and out, the tactics which Zidane can employ and what all we learnt from the pre season.
ADVERTISEMENT
Article continues below this ad
1. Players In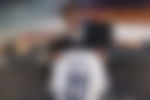 The transfer window has been pretty quiet this year, surprisingly. With the kind of squad Real Madrid have at present, there hasn't been a need of signing any big name, either. Fabio Coentrao came back from Monaco after an unsuccessful loan spell with the French side. Coentrao missed Euro due to injury and is still out for the first game of the League. Real needed a back up left back and Coentrao is the right man for the job obviously because he has been doing it for many years and at a point of time, was benching Marcelo due to his stellar performances.
Zidane ruled out what could have been a big name signing by triggering Morata's buy back clause bringing back the Castilla product home.  Initially, Morata was bought just to make business but looking at the transfer ban thats looming over their head, Zidane decided to keep him instead.
The other player that has created a buzz among all the Madridistas is the 20 year old La Fabrica product, Marco Asensio, who came back from loan from Espanyol after an amazing season with the Barcelona based club. Asensio ended the campaign with 4 goals and 10 assists overall proving to be the best player for his side. Zidane picked him over James Rodriguez in UEFA Super Cup and may even pick him for the first league game as Modric is suspended.
The depth of this squad looks really good with players like Varane, Coentrao, Isco, and James. On the bench, there is certainly is no need for an unnecessary signing of any big name. Real though, still seek a defensive midfielder as there is no one to back up for Casemiro since Kroos won't work against big clubs. With Pogba gone to Manchester United and Andre Gomes to Barcelona, Real has failed to make a proper signing so far. The window is still open and rumors about signing Fabregas or Sisokho are floating around.
2. Players Out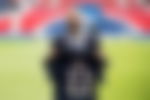 Zidane has retained the core of his squad as the only noticeable player who left is Jese Rodriguez, who signed PSG for around 30 million. The exact details of the deal are still undisclosed but reports suggest that there is probably a buy back clause included by Los Blancos in the deal as usual.
Reports also suggest that James Rodriguez can be on his way out as well after falling way down the pecking order. The Colombian international though has insisted that he wants to stay and fight for a place but the club has other ideas. This may prove to be a wrong decision as FIFA is yet to give their verdict on transfer ban issue.
Denis Cheryshev and Alvaro Arbeloa also left the side earlier this summer. All these signings should not affect the team much as Real have a bench full of players who would be regular starters in any other big club of the world. Real Madrid have been really quiet this transfer market and it seems sensible so far let's see what's in the bag for the next season.
3. Tactical Analysis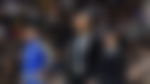 Zidane has tried employing 4-4-2 formation so far in the whole pre-season just to make sure Real Madrid don't suffer without Cristiano Ronaldo. Employing the 4-4-2 with Morata and Bale upfront and a midfield 4 of Casemiro, Kroos, Modric and Vasquez will probably be the team in absence of Ronaldo and Benzema. Madrid plays with a high defensive line so that everyone stick together during counters as well.
While attacking Real's formation is usually 4-4-2 or when Ronaldo comes back 4-3-3, but, while defending there is a transition to a 4-5-1 formation as the wingers track back to help the team out. The 5 man midfield while defending really gives a little space to the opposition to create something but Zidane hasn't been able to enforce this perfectly since the team lacks vertical compactness and the opposition finds it easy to break the defense.
This is where Casemiro comes in. The lad keeps out many attacks and stops the opposition counters at crucial times to break the flow of the game, helping Madrid trigger a counter before the opposition recovers. Zidane tried keeping a slight press to pressurize the opposition and force them into mistakes. However, at times this leaves Madrid exposed on counter attacks which really is a cause of concern while playing teams like Juventus or Atletico Madrid.
While it takes time to master the tactic, the coach should rather go for the six second rule which can improve the team's defense considerably. It is simple rule wherein the motive is to win the ball back within 6 seconds of losing it rather than falling back and letting the opposition counter.  Pep Guardiola used this rule for a long time, be it with Barca or Bayern and got the results. Last year, the UCL Bayern vs Atletico match saw Pep going out with an ultra attacking style of football totally keeping Atletico at bay. And indeed, Atletico rarely troubled Bayern that day thanks to the six second rule.  This tactic if applied correctly on the field can end Real's recent woes against Atletico Madrid and Malaga.
4. Key Fixtures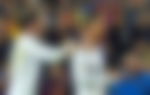 Real Sociedad vs Real Madrid : Matchday 1
The very first game for Los Blancos is a tough fixture. Madrid always struggle in away games and they have a history of doing so at Anoeta. Last year a late header by Gareth Bale saw Madrid edge past the home side but one could really see the players lacking intensity, missing that flair in the attack. Cristiano Ronaldo and Karim Benzema are ruled out for the game which makes it even more tough and a poor start to the campaign won't go down with Madrid fans. A good start though will boost the confidence as Real Madrid would try to end their La Liga drought.
Atletico Madrid vs Real Madrid : Matchday 12
This fixture will probably come with a Champions League game midweek which makes it even more tough as Los Blancos try to end their poor run against the city rivals in the league. This can prove to be a title deciding game as in the past few years Atletico have shown real grit and determination to compete against the best thanks to Diego Simeone. Away games for Atletico are never easy and the atmosphere at Vincente Calderon would make it worse for the royal club. This fixture has seen a lot of drama with the crowd really charged up. We have seen ugly fights with Diego Costa getting in a spat with Pepe and Ramos, Ronaldo being stuck in head with a coin from the crowd and many more. Zidane should try to end the recent dominance of Atletico in this fixture for good.
Barcelona Vs Real Madrid : Matchday 14
Another title decider and obviously the worlds most awaited match of the year. The whole world stops for 90 minutes to witness this rivalry, the brilliance on display, the passion and intensity of the players, the spectacular goals and the eventual celebrations and emotions flowing through not only the players but also the millions of fans watching the game with heart racing faster than a bullet train.
This is by and far the most important game of the league and most of the times this fixture decides where the title is heading. Matches like these define the league and if you are brave enough to see these games through there is nobody in the league that can stop you from getting your hands on the trophy. Zidane did an impressive job last year and hopefully will continue with that.
5. Youngsters to look out for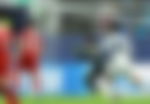 The Real Madrid transfer policy nowadays is based on getting a big player for a hefty price and then getting the youth players back to the side by first allowing them to gain experience with some other mid table club and then buying them back for a decent fee. Gareth Bale and James Rodriguez prove to be the galacticos while Carvajal, Vasquez, Morata are good enough examples of the business and transfer strategy used by Real Madrid.
La Fabrica has always produced great players and recently Madrid have been more into buying great young talents all across the globe. Marco Asensio is the player to look out for this year as the lad impressed the gaffer with his amazing performances in the pre-season as well as on loan at Espanyol which led him to get a place in the team. The 20 year old midfielder has already won hearts with a stunning goal from 25 yards against Sevilla in the UEFA Super Cup and looks a promising prospect. He is great at dribbling and spreading the ball around with ease on top of that his ability to take set pieces is amazing as well.
ADVERTISEMENT
Article continues below this ad
Alvaro Morata is another player who will be in the spotlight after coming back to his childhood club on a buy back clause. Benzema is an injury prone player and Morata can really make the most of this opportunity to cement his place. It won't be an easy task as the famous attacking trio BBC is indispensable as said by Zidane himself. It would be really tough for him to create the level of understanding Benzema has with his fellow mates, but, with the amount of talent he has he will really prove his worth to the fans.
Prediction for this season:
UCL : Semis
ADVERTISEMENT
Article continues below this ad
La Liga : Winners
Copa del Rey : Final