Reasons why CLT20 should be scrapped
Published 10/08/2014, 10:25 AM EDT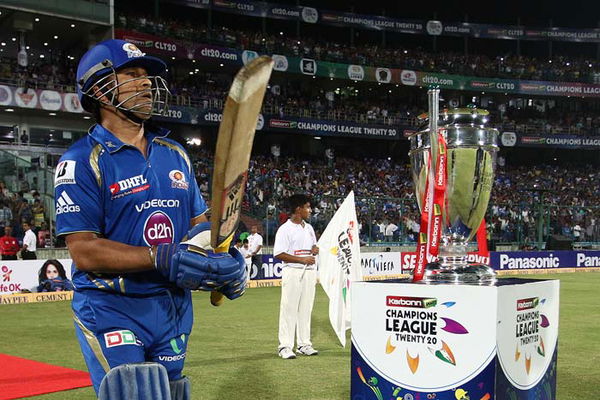 In 2007 India won the inaugural edition of the T20 World Cup. There were cheers all around as India had done the unexpected considering the fact that it had no prior experience of playing in this format and had been thrashed in the ODI World Cup that year. This led to rise of T20 cricket in the subcontinent and people started recognizing it at a broader level. So BCCI seized this opportunity, and to fill its empty coffers introduced the IPL in 2008. It became a sensation in no time. Local players became heroes overnight and the recognized players suddenly started getting value for their shots. BCCI closely followed these developments and frantically introduced another league called Champions League in 2009, in which winning teams from all their respective domestic leagues would come and compete for the title. However, this tournament which has been running over for years has many flaws right from the way in which in which it is conducted and the purpose for which it is conducted.
Firstly, players have to travel all the way from their hometowns to play in a tournament that has no significance but a hefty auction price. This frustrates the players and is not good for the smooth running of the game. Secondly, the way in which teams are selected is a matter of extreme concern. It is more biased towards Indian teams so as to add commercial value to it. In some leagues only the winning team is selected for the tournament whereas 3-4 teams from IPL find place in CLT20. Also since it comes right after IPL it creates physical as well as mental strain on the players. This tournament acts as nothing but an added burden on the players.
Indian players like MS Dhoni, Suresh Raina, Ravindra Jadeja and Ravichandran Ashwin could have done with a much needed rest had this tournament not been there. Instead, because of the commitments they have towards their franchise, they have to play these tournaments.
Another factor which needs to be considered is the accountability of the players in such domestic tournaments. In these tournaments there is an absence of tough monitoring committees. Hence players can easily indulge in illegal activities like fixing, betting which will lead to diminished popularity of the sport and certainly is in violation of spirit of the game.
Therefore, in all one can say that Champions League is an over-hyped, exaggerated tournament that only has its fair share of drawbacks but no merits. Hence, if I were a sports minister I would waste no time in banning this tournament.