Why Nadal is the King of Clay
Published 06/03/2018, 5:30 AM EDT

Follow Us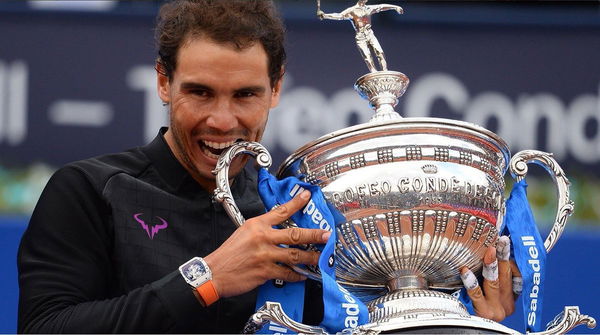 "He's never seen a point he's not dying to win, a ball he's not willing to chase" Toni Nadal
ADVERTISEMENT
Article continues below this ad
When the month of April comes around every year, there's a certain Spanish citizen who can't stop smiling. He goes by the name of Rafael Nadal but during this time, this beast is known as the King of Clay. To give you an idea of what he has achieved on Clay, consider the following statistics
11 French Open titles
ADVERTISEMENT
Article continues below this ad
24 Masters 1000 on Clay
90 Clay court titles in total
For the last 14 odd years, Nadal has dominated this surface like nobody has. He has records that are difficult to believe. He has win-loss records that look made up and he has video clippings on the internet that look straight out of a video game. But what makes this left handed Spaniard arguably the greatest clay courter of all time? Here's a list of things that could be the reason. The secret ingredient is still unknown though.
Grew up on clay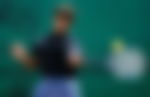 Rafa Nadal was born on clay. Not literally but he did spend most of his childhood playing tennis on it. His game was always built to suit the red surface the best. Heavy topspin forehands, incredible defense and a position way behind the baseline are all a classic combination to dominate on clay. The clay courts make him feel at home and the confidence he gets while playing on them might be a very important factor in his success.
Easier on injuries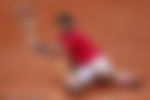 It's not hidden from the world that Nadal is a walking collection of injuries. One of his oldest and most severe injuries is the Tendinitis, that he had been carrying on his knees. Such injuries are least damaging on clay thanks to the softness of the surface. When a player is pain free, playing at full capacity is a given. Who knows what this man could have achieved on other surfaces if his injuries had not caught up to him.
Forehand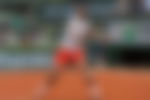 It is said that Tennis players have arms that are different in size. That difference in size is the most prominent in Rafael Nadal. His left bicep seems to be at least twice his right counterpart. Thanks to such massive muscles, he hits forehands that travel at upwards of 4000 RPM. This might not sound much but such a heavy topspin forehand can cause a lot of damage to the opponents.
Being left handed comes with a major benefit. The more natural forehand cross court is aimed directly at the right handed backhand. When on Clay, this heavy topspin becomes lethal because the slower clay makes the ball bounce higher making the backhand for the opponent even tougher
A slower surface means that he has time to run around his backhand and hit more forehands. As unfair as it sounds, the fact that he is left handed also creates a few more angles for him that can be very awkward for a right handed player
Backhand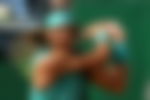 While Nadal's forehand is something that is difficult to handle, his backhand is often underrated as a weapon. It has been seen time and again that players try to attack his backhand by approaching the net on that side only to be passed quite comfortably. His strong right arm also helps him counter heavy topspin forehand cross courts and at times even hit winners off them. This combination of a superior forehand and very consistent backhand make it very difficult to find a weakness in his baseline game.
Consistency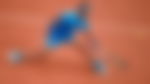 The key to playing good clay court Tennis is consistency. It is often seen that good clay courters are able to hit more than 100 shots without losing intensity and focus. Nadal is no different. In fact he is the best at it. His ability to return every shot with interest is proof of how consistent he is. If the motive of Tennis is to win a point, Nadal focusses on not losing the point. He is always making his opponent play one extra shot. Forcing him to come up with one more winner.
ADVERTISEMENT
Article continues below this ad
Fitness and athleticism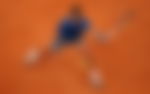 Nadal chooses a deeper position in court when playing on clay courts which at times is 8 to 10 feet behind the baseline. Such a position means that he has a lot more court to cover. To do that over 5 sets for 7 matches in a row over a period of 2 weeks takes superior fitness levels.
ADVERTISEMENT
Article continues below this ad
When we take a closer look at Nadal's style, we see that he's hitting a lot of running shots. That is he is out of the comfort zone while hitting a lot of his shots. This translates to a lot of stretching, lunging and use of muscle groups that aren't necessarily needed in a normal stroke. All this combined give a clear picture of how athletic Rafa Nadal is.
The king of clay is undoubtedly a phenomenon in the sport. His attitude, fitness, skill and strength make him a unique Tennis player. One of the best ever. And now that he has started to regain his lost footing in the men's tennis world, by capturing 10th titles in Monte Carlo and at Barcelona's, Pista Rafa Nadal, he looks well and truly on course to capture the all elusive tenth crown at his second home, Paris.