Recently faded Footballers
Published 07/17/2015, 3:08 PM EDT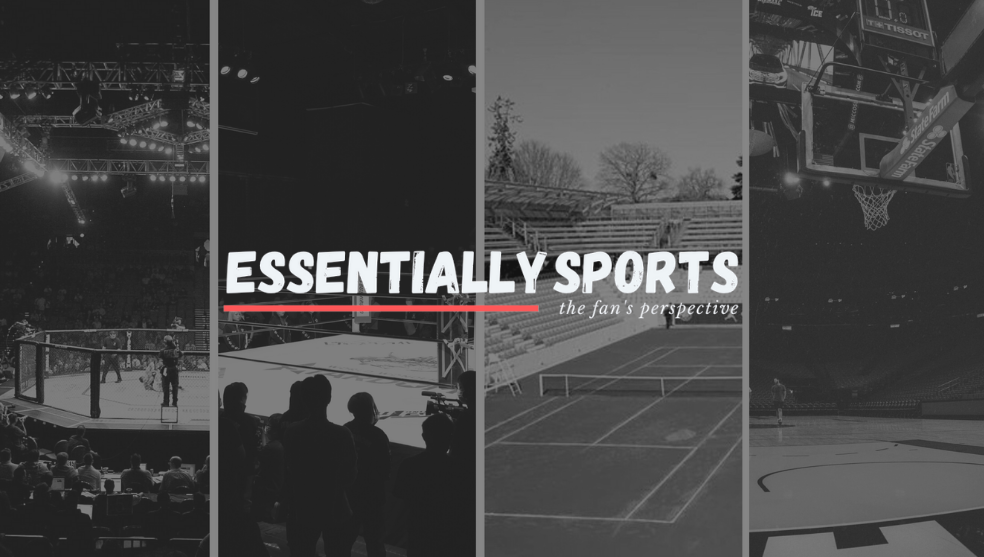 ---
---
Footballers have to depend a lot on their physical and technical skills to succeed in the game. They also have to make the right decisions at the right time.
ADVERTISEMENT
Article continues below this ad
There are many promising players who faded too early, reasons being injuries, lack of decision making or their inability to understand the game according to their capability.
Here is a list of the top 10 players who faded in recent times.
ADVERTISEMENT
Article continues below this ad
10. Ibrahim Affelay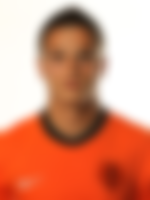 He was coined as the next big thing that came from the Dutch-land, the winger is a produce of the  PSV Eindhoven youth academy  and starred consistently at the Eredivisie club for eight years.
Affelay rejected many big opportunities as he wanted to play at his homeland in the process won 4 Eredivisie trophies.
His moving to Barca was seen as something that would take the attacking player to a new stardom , but it go as he wanted.
Now since his contract is finished, the 29 year old is looking to follow his other Barcelona team mates Bojan and Marc-Muniesa for a move to the Britannia Stadium.
Will he able to play at a wet and windy night at Stoke?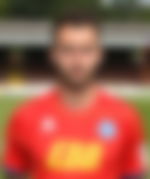 Payne was one of those young talents who had everything going his way. An academy player of West Ham that too a rising one. He captained the clubs vaunted under-18 side.
He later made it to the first team and made his debut in 2009 against Blackburn Rovers at a sublime age of 18.
A newspaper report at the time described Payne as "a young man in a hurry… destined for big things".
He was released a year later and went on to serve a six-month prison sentence for actual bodily harm and assault.
He is now playing on part time in Woking FC.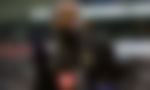 Darren bent is an English footballer who has been one of the top scorers for many teams in the premier league.
Bent started his career with Ipswich Town, then went on to Charlton athletic and was their top scorer for two consecutive years. This promising start helped him to sign for Tottenham Hotspur for a club record fee of £16.5 million in 2007. After two seasons at Tottenham he joined Sunderland and Aston Villa .Bent had loans with Fulham, Brighton and Derby County and after being released by Villa in 2015 joined Derby permanently.
He was considered a very promising forward but the competition was too heavy for him.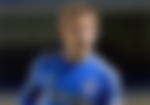 Marin is a German professional footballer who plays for Chelsea as an attacking midfielder.
The 5 ft. 7 in guy was once called as The German Messi.  He has excellent capability of running with the ball.  he is creative, versatile and also has a good vision. He was once at par with Mesut Ozil , but now Ozil is way ahead. He represented Germany in the 2010 World Cup.
He has played for two Bundesliga teams before joining Chelsea, those being Borussia Monchengladbach and Werder Bremen both being power houses.
Since joining Chelsea he has been on loan at different clubs in different leagues.
He has not been able to prove himself according to Chelsea's standards.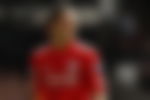 Carroll started his major career by playing for New Castle United. He helped them regain their position in the premier league by securing the top spot in the Championship.
Carroll signed for Liverpool on the last day of the transfer window on 31 January 2011 for a fee of £35 million, which was at that tie the highest amount received by any British player. Because of injuries and failure to make it regularly on the scoring sheets he was moved to West Ham first on load and then permanently.
Carroll has been compared to many football greats, some being Alan Shearer,  Didier Drogba and former Italy forward Christian  Vieri. He has also been referred to as a classic center forward, owing to his strength, powerful shot, and excellent heading ability.
It is sad to see such a promising footballer's career go down after a big money move to a league heavyweight.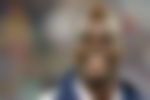 It's said," Love him, hate him, but you just can't ignore Mario Balotelli."
Balotelli is an Italian footballer who has played for both the Milan Clubs, Manchester City and currently enjoying his spell at Liverpool.
Mario is a footballer with a lot of agility,pace and strength but as always been criticized for an ingenious attitude. He was always media favorite because of his indiscipline.
He is known to be a set piece specialist, especially when it come to spot kicks. He missed hi first penalty against Napoli , which was saved by Ex- Liverpool man Pepe reina
He made his name at Manchester City, which is arguably mostly due to his antics rather than his performances on field. He has always had problems with his managers, be it Jose Mourinho in Inter Milan, Roberto Mancini at City and A.C. Milan or Brendan Rodgers  at Liverpool.
He was bought by Rogers to fill the very, very big shoes that were vacated by Luis Suarez- but unfortunately for Liverpool, Balotelli isn't the same sort of player. His goal record has been extremely poor and he could not deliver what was expected out of him.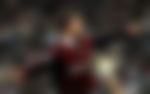 The young Brazilian is an excellent attacking player. He was considered one of the best attacking players in his youth.
Known for his agility, swiftness and technical ability , along with a great eye for Goal.
Pato was signed by Sport Club Internacional to compete in the Campeonato Brasileiro at an early age of just 16. He was included in the Internacional squad that won the 2006 FIFA Club World Cup. During this event, Alexandre Pato broke the Legendary Pelé's long standing record as he became the youngest ever player to score in a FIFA-organised competition at the age of 17 years and 102 days old
He later played for Milan where in 2010, was awarded the 2009  Serie a Young Footballer of the Year award at the Oscar del Calcio ceremony, becoming the first Brazilian to be awarded with the title.
Due to sustained injuries and a declining form he was sold to the Brazilian club Corinthians and now is loaned to Sao Paulo FC.
Because of the numerous recurring injuries that he suffered, which affected his pace, fitness,consistency and mobility, he failed to live up to his initial potential.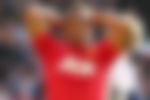 Ever since Anderson signed for Manchester United from Porto, he has failed to live up to his expectations.
He is a box to box player known for his vision and strength.
He played 154 games for United in his six year stay at Old Trafford in which he found the net only seven times which is a very low outcome considering the fee that was payed to him.
Under Moyes Anderson could have gained a first team place after showing a promising start I the preseason tours. He was considered better that cleverly and Darren Fletcher. Still due to inconsistency he could not do so.
Van Gaal clearly said that he was unfit to play for Manchester United and thus he joined Fiorentina on load and then Internacional on permanent terms.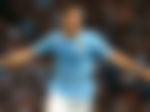 He was the next big thing of French football.  He was snapped at a very early age of 17 by Olympique Marseille. He proved himself at the French club for 4 years and was later bought by Arsene Wenger who wanted him from the very beginning.
The attacking midfielder is known for his creativity,pace and the ability to read the game. He is an excellent assist provider.He is described as a player who's "vision and imagination make him an unpredictable opponent". He was often compared to the French legend Zinadine Zidane. Nasri has represented his nation at every level for which he was eligible.
Later the money came calling and he made a move to Manchester city from arsenal. He said that he wanted more trophies and that he could never win at arsenal. The move did get him a trophy in the very first year.
But recently his form has been degrading. He usually comes on as a substitute and is given although he has a contract with city that will keep him in the club till 2019, but he isn't able to produce the flair that he once produced. Hope that he returns to his previous form.
ADVERTISEMENT
Article continues below this ad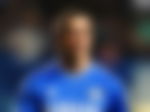 When Torres arrived in England he was considered to be one the most lethal strikers. He scored 75 goals in 174 La Liga appearances for Atlético Madrid. He was called El Nino when he was at Merseyside because of the goal scoring machine that he was.
He went on to score 24 goals in 33 games – and netted the winner in the Euro 2008 final. His debut season in the Premier League was the most prolific by a foreign player in the competition's history. He surpassed Liverpool legend ,Robbie Fowler after scoring over 20 league goals in one season. He linked well with his Liverpool Captain, Steven Gerard and scored many breathtaking goals. Torres left the Liverpool in 2011 to join Chelsea fora British record transfer fee of £50 million, which made him the most expensive Spanish player in history.
ADVERTISEMENT
Article continues below this ad
In his first full season at Chelsea, Torres won the FA Cup and the UEFA Champions League, despite receiving criticism for a comparatively low goal-scoring record. He had a history of injuries but that was less frequent since he joined Chelsea. Later he was loaned to A.C. Milan but was still struggling to find the net. Happiness came calling when he joined back to his former club Atlético Madrid in December 2014.As he approaches the wrong side of 30, there will be no way back to the golden days of his former self.Could it be the big money pressure that led to such a downfall of one of the most promising strikers in premier league history???