Records that can be Broken at Wimbledon 2018
Published 06/29/2018, 4:05 PM EDT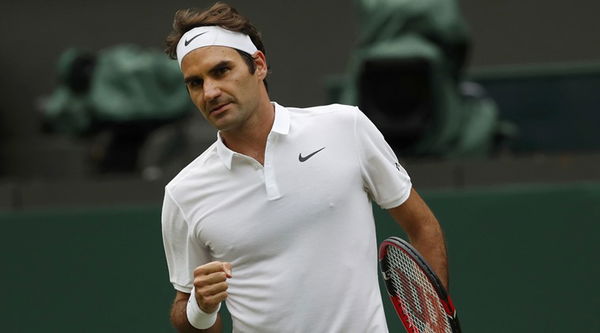 ---
---
The Grass court season is well underway and is soon to culminate with the 2018 Wimbledon championships. The Big 4 are already competing, though the odds lie mostly with Roger Federer. The Wimbledon championships is one of the most iconic Grand Slams in tennis.
ADVERTISEMENT
Article continues below this ad
Naturally, with every tournament or Grand Slam, there are records created and itching to be broken. The same is true for Wimbledon as well. So, without further ado, here are some records that can be broken at Wimbledon 2018.
Most Wimbledon Titles
ADVERTISEMENT
Article continues below this ad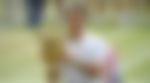 Swiss player Roger Federer currently has 8 Wimbledon titles under his belt and will be aiming for his 9th. Federer first kicked off his Grand Slam collection in 2003, incidentally at Wimbledon. Since then, he has never looked back and amassed a hefty number of titles to his name.
Most Wimbledon Finals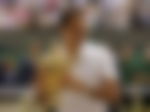 If one must be honest, Federer has been on the tennis scene for a very very long time. But the Swiss tennis star is still playing like he was during his prime. Federer is currently 36-year old and is still going strong.
Granted, he may have a hard time with the rest of the big 4 breathing down his neck, but Roger is in his element on grass. Federer has truly been dominant at SW19 with 8 Grand Slam wins on grass. If Federer does manage to win again, he would break his own record of being in the most Wimbledon finals.
Titles Without Losing a Set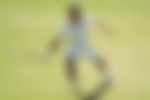 If Federer is as dominant as he is known to be, many would not put it past him to drop a single set. He has already done it before in 2017, tying with Bjorn Borg in the process. But, the 2018 edition could see Roger at his strongest yet. If speculation is to be believed, some say that he has the easiest route.
However, tennis is anything but predictable. Who knows, maybe he will achieve a 2nd consecutive title without losing a set or maybe not.
Most Matches Played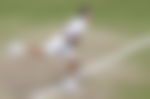 Federer is currently tied with the legendary Jimmy Connors for the most matches played with 102. Once the tournament starts in a week's time, Federer will surely smash that record.
ADVERTISEMENT
Article continues below this ad
The question is, by how many more matches? Knowing Federer, he will likely go deep into the tournament and reach the finals. He could possibly even win the Grand Slam.
Most Grand Slam Titles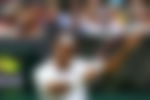 Of course, last but not least is the record for the most Grand Slam wins. Once again, Federer stands alone in this feat with an astounding 20 Grand Slams. Nobody has come close to even matching the Swiss ace and he could very well make it 21 Grand Slams at SW19.
ADVERTISEMENT
Article continues below this ad
But then again, on the flip side of the coin, there are players like Rafael Nadal who could spoil the party. Even the returning Novak Djokovic and Andy Murray could be dark horses. Secondly, other players in the top 10 must not be ignored. Also, it has been proven that some wildcard players could spring a surprise at any time.