Mr. Horner- Either You're Sulking Needlessly Or That "Uncompetitive" Red Bull Is Doing Fine
Published 05/18/2019, 1:48 PM EDT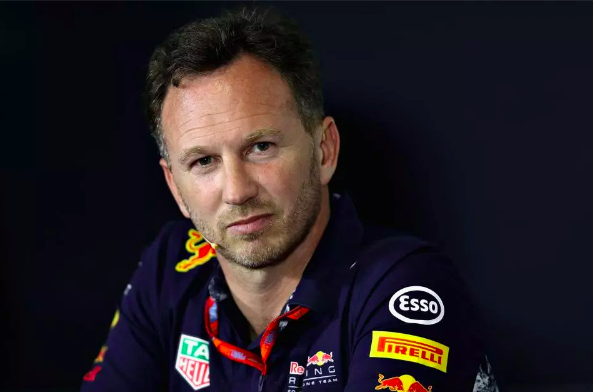 ---
---
Red Bull Team Principal Christian Horner, it could be said, is a tough bloke to understand.
ADVERTISEMENT
Article continues below this ad
But he's not so difficult also unless you still haven't figured out other intricacies this season, such as Ferrari- aren't a Manga Comic- and have been sandbagging or that Kimi Raikkonen isn't literally driving with the luck of a drunk.
But let's keep aside easy talks and musings with the same ease with which Max has taken the third step on the drivers' standings thus far in 2019.
ADVERTISEMENT
Article continues below this ad
So here's a question Mr. Christian Horner. What exactly is worrying you more?
Is it the lack of a "Bull run", which well is obvious for all to see or is it the fact that you're commanding a brilliant team that has a challenger that cannot secure enough podiums?
But if one were to see things unconditionally from a non-partisan view, it would be easy to understand.
Here's a headline that one of Formula 1's most understated and cerebral team principals has had to say on the 2019 Red Bull car:
"Christian Horner feels that Red Bull's 2019 challenger isn't a competitive car!"
Heck, has anyone seen the 2019 Constructor Rankings at this point in time?
Did Red Bull promise that Mad Max's vehicle would beat the living daylights out of Mercedes or Ferrari? Having said that, where's Max currently on the grid; ahead of or trailing Vettel, a four-time world champion?
We didn't hear that the Bulls would mow down the best of the rest, did we? Was there a press clipping posted on every track-guide leading to the start of any Grand Prix – and there've been five already- that Lewis and Bottas would have to deal with an unidentified flying object in the middle of the grid?
But still, when one gets to hear that Christian Horner has shared that the current car is uncompetitive for 2019, it cannot get any more interesting.
Do we know why?
Because it possibly points to various areas, none of which seem more telling than the following:
Either Lewis and Bottas are way too good for the Ferrari's and hence their playing catch-up, something that Mad Max in his stylish livery is learning too well.
ADVERTISEMENT
Article continues below this ad
Or, it could be this simple truth of Formula 1 that not many are finding time to consume: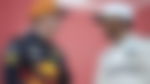 "It's always about evolution in Formula 1. We are steadily gaining ground on the chassis side, Honda is making progress with the engine, and reliability is very good compared to previous years.
ADVERTISEMENT
Article continues below this ad
Eitherways, well done, Mr. Horner. The season is alive and thriving. Go Max!