The Red Bull Racing team was born out of Jaguar Racing when the latter decided to sell the team to the drinks company in 2004. Before that Red Bull was running a Red Bull Juniors Team programme where they sought to find upcoming talents in motorsports and finance them through the lower stages of Formula Racing and were a major sponsor for Sauber from 1995 to 2004.
Read More:- Will a third car be viable in F1?
From the very beginning, Red Bull managed a good success. They were competitive for points and occasional podiums starting from their debut season only. Red Bull further went ahead and brought the Minardi team in 2005 renaming it to Scuderia Toro Rosso for the 2006 season. Toro Rosso served as a B team for the Red Bull, training future Red Bull drivers in the lower spec car.
Red Bull started with Cosworth engines, moved to Ferrari and then to Renault in 2007. 2009 was their first year of success after including the very impressive Toro Rosso driver, Sebastian Vettel in the team. Vettel won the 2008 Italian Grand Prix in his STR Ferrari, thus becoming the first driver out of the Red  Bull Driver Programme to win a race and also marking the first victory for a Red Bull owned team.
In 2009, they finished second in the constructors with Sebastian Vettel second and Mark Webber fourth in the driver's championship.
Toro Rosso enjoyed at the lower mid field through the years. Their seats were filled by the drivers belonging to the Red Bull Drivers Programme, who were later promised a seat at Red Bull if they manage to impress (much like Vettel).  Toro Rosso was like a field test for potential Red Bull drivers to give them some valuable experience so that they shine up front( fine example being Kvyat and Ricciardo)
It was clear up till now that the highly successful Adrian Newey was working his magic at the Austrian team as well. The Renault Engine was as good as the others, and coupled with the brilliant Newey-designed chassis delivered huge success from 2010 to 2013. Sebastian Vettel won the championship during this time frame each year (making him the youngest double world champion, triple world champion and quadruple world champion) and Red Bull the constructors champion. It was a match made in heaven: Red Bull-Renaul-Vettel.
Such was the dominance of Red Bull Renault during this time period that the team won 9 out of 19 races in 2010, 12 out of 19 races in 2011, 7 out of 20 races in 2012 and 13 out of 19 races in 2013. This relates to more than 50% race wins during the four year time period.
It was all a perfect fairy tale that came to an end in 2014 when Renault screwed up the turbo engines. Up until now, Red Bull had taken full credit for their successes in the last four years despite a very reliable Renault V8 engine. It was not the fastest of the engines but were able to channel exhaust well and allow good cornering speed. But when the tables turned, Red Bull could do nothing but blame Renault. With a mere 3 race victories to their name in 2014, Red Bull and their management grew completely furious of the Renault Power Unit and certainly things became completely out of shape in 2015 with the Renault PU showing neither reliability nor speed. Their best result is a double podium finish( 2 & 3 position ) in Hungary, as of now.
Red Bull throughout the year continued to threaten to leave the sport as early as next year but these were always taken with a pinch of salt, until last month when they decided to terminate the contract with Renault and as of now remain clueless about their future of 2016, with Mercedes deciding not to supply them their engines. The deal with Ferrari for a possible supply next year is still in talks with Red Bull demanding either an exact Ferrari spec engine or nothing. What comes of it, is  still to be seen.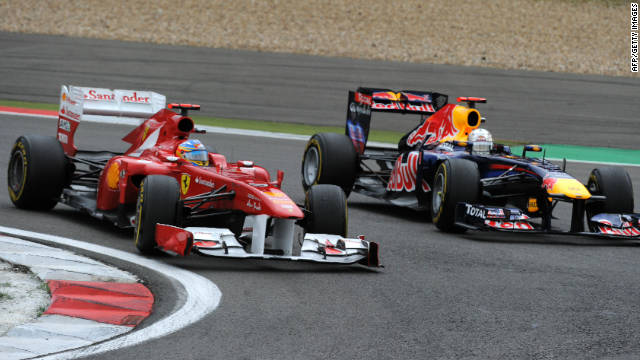 The situation at Toro Rosso is even more crucial, with time running out for the sister team to be able to get an engine supplier on board for next season.
Further adding to the troubles is the latest complaint filed by Sauber and Sahara Force India to EU regarding the biased  revenue distribution system of the sport. As a result of this distribution system, Red Bull last year received 25 million pounds more than Mercedes despite the latter winning both the titles. With a possibility of returning a large chunk of their prize money, the situation becomes even more daunting for Red Bull's owner Dietrich Mateschitz to pull out once and for all.
The rumours of Volkswagen taking over emerged, which were later removed considering the Volkswagen emission scandal and the changed CEO. Now F1 remains in a crisis situation with two of its teams in an immediate situation to back out. That's four cars on the grid, wiped off. Massive talent of Ricciardo, Kvyat, Verstappen and Sainz without any team. Let us in depth analyse the situation if F1 does lose Red Bull and Toro Rosso.
**
Are you a passionate Formula One enthusiast?
Then join the Facebook group, Formula One Fans for more interesting news and features!
**
As Toto Wolff suggested, that F1 could very well look into the option of a third car for the bigger teams . Mercedes have already started considering third car as a backup for the 2016 season. As per the sport's sporting and commercial arrangement, it must always field no less than 20 full time entries with the bigger teams running a possible third car if required to fill the desired number. Ferrari and McLaren will follow suit considering they are well funded and hence can afford it easily.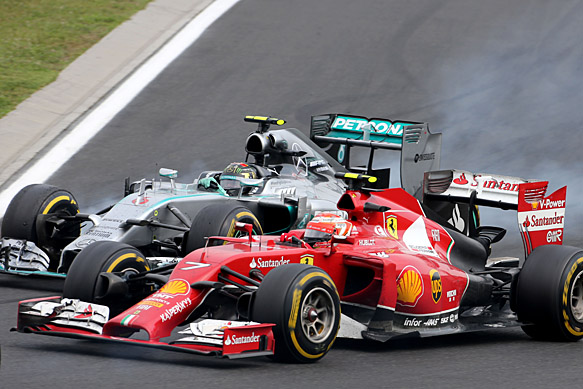 The decision by the Mercedes team to not supply the Red Bull teams with an engine for 2016 is probably a major reason for them to fall back and certainly Mercedes seems ready with a plan to keep things going.
Apart from filling the grid, there will be a massive loss of potential talent from the grid which pops up due to the Red Bull Drivers Programme. With world class drivers like Sebastian Vettel, Daniel Ricciardo, Max Verstappen to name the few greats coming out of their programme, an end to the tie up between Red Bull and F1 will mean a possible end to Red Bull's sponsorship to the upcoming talents. The 2015 Hungarian Grand Prix was a perfect advertising for what the driver programme is capable of; the 1-2-3-4(Vettel, Kvyat, Ricciardo, Verstappen) positions were shared by drivers graduating from the Red Bull Drivers Programme.
Toro Rosso has always housed potential Red Bull drivers and given them a platform to gain experience. Carlos Sainz Junior and Max Verstappen are perhaps amongst the most highlighted drivers on the gird right now, thanks to their wonderful display of skill with their cars. Both Red Bull and Toro Rosso rely only and only on talent instead of the backing that any driver has, which makes them even more successful. The structure of racing is such that as you move up the ladder, you require more and more money. You require backing by some investors that make it possible for you to gain a drive. And hence, in most cases, talent is just not enough. Red Bull broke this cliché of motorsports.
They manage to extract raw talents from all over the world , talents other than the mentioned above include, Scott Speed, Vintantonio Luizzi, Sebastian Buemi etc.
The departure of both these teams puts other well established associations in disarray as well. Pirelli have openly said that they would consider their future in the sport if these two teams depart.
Commenting on the same, Paul Hembrey said,"For us, they are two very important teams.
"We admire what they've done for the sport in terms of driver development; they work at grassroots, bringing drivers through to Formula 1, from Sebastian Vettel to the four talents they have this year.
"They're also a team that goes outside of the Formula 1 circus to promote the sport, they invest significant sums of money in going to new locations, taking F1 to the streets of cities that don't stage F1 to try and create interest.
"So from our point of view, as a sponsor, any risk of losing both those teams would be a significant disaster for Formula 1."
He further said that they would make them think heavily about their future.
Apart from all this, Red Bull has made Formula One more accessible to the general public through various road shows in countries like India, Australia, Turkey etc as well as the display of their cars in malls, showrooms and other places for sheer advertisement purposes.
This makes F1 accessible to a more general public at the grass root level which guarantees the sport a few extra followers.
Ferrari is their last hope when it comes to securing an engine supplier for 2016. But Ferrari would be in a mix themselves considering Red Bull coupled by their Ferrari engine would be a very strong team: possibly stronger than their works team, which will not go well with the Prancing Horse. If Red Bull does pull out, they would have to pay a huge 330 million pounds to break free from their contract which binds them to race until 2020. The existence of both the teams is very necessary for the sport and certainly efforts of the highest order should be taken to keep them here. Such massive legacy and investment can just not be allowed to let go.  
Jaskirat Arora
Engineer in the making. Loves cars, Formula One , Tennis and Tech. Big fan of the 80s and 90s era of Formula One. #KeepFightingMichael