Red Bull Reliablity Could Push Max?
Published 06/18/2017, 2:44 PM CDT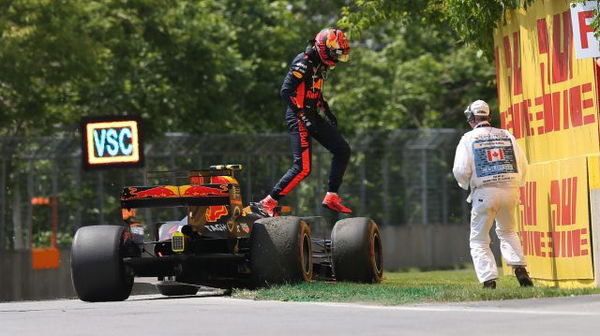 ---
---
Reliability issues in F1 is something that is commonly attached to the Honda-powered McLaren. 6 DNFs and 2 DNSs have left McLaren seemingly a shade of the great team that they used to be. However, it seems they might not be the only giant with reliability. Red Bull Racing might be joining this.
ADVERTISEMENT
Article continues below this ad
In terms of driver potential (in both their main team and junior Toro Rosso), Red Bull have some of the most talented youngsters. None more so than Max Verstappen, who is making his full season debut with Red Bull. With 1 win and 8 podiums in 16 races last year, the future is bright for this talented kid. Following a podium in China, Max has endured a difficult time. Retirements in Bahrain, Spain and Canada and 5 place finishes in Monaco and Russia has seen him take just 20 points. His teammate has taken 55 points and suffered just 1 retirement (while finishing 3 for the 3 races in a row).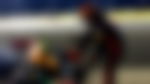 Once again at Canada, Max made a wonderful start, only to have his car lose power, when he was running 2 on lap 10. His Bahrain race also ended with a break failure and Spain was a first corner collision. Speaking after the Canadian Grand Prix,
ADVERTISEMENT
Article continues below this ad
"I'm a bit fed up with it. I keep recharging and coming back each weekend, but a lot of things keep happening which aren't nice. That's racing, in one way, but I'm definitely not enjoying it at the moment. The start was really good, straight away I felt no wheel spin and could just put the power down and make some places. I had a little bit of contact with Seb on the first corner, running wide there means it can sometimes happen.
"From there on the pace felt good and I was looking after the tyres and brakes as we had no chance of catching Lewis. I was just concentrating on doing my own race when I suddenly lost all power and everything shut down."
ADVERTISEMENT
Article continues below this ad
Red Bull boss, Christian Horner believes that it is a "character building experience" for the youngster. He also remains optimistic about Max recovering from this, as the Red Bull team are moving in the right direction and catching the leading teams.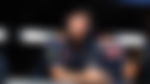 However, Red Bull would do well to ensure their reliability would improve. A frustrated driver is not going to help the team much. Max Verstappen is without a doubt the next big thing in Formula One. However, growing dissatisfaction with the team, would have other teams just waiting on the side-lines to sign him.
ADVERTISEMENT
Article continues below this ad
There might be the chance that Max would weather this storm with Red Bull. However, would he want to do so it, when he might have the opportunity to sign on elsewhere with a solid crack at the title? It would be a very tempting offer for him to turn down. For the present, he would be better to stay with Red Bull. Last year saw a dramatic change in fortunes for the Milton Keynes outfit, and who is to say that won't happen this year.