Why the RedBull move can be dangerous for Verstappen
Published 05/11/2016, 4:18 PM EDT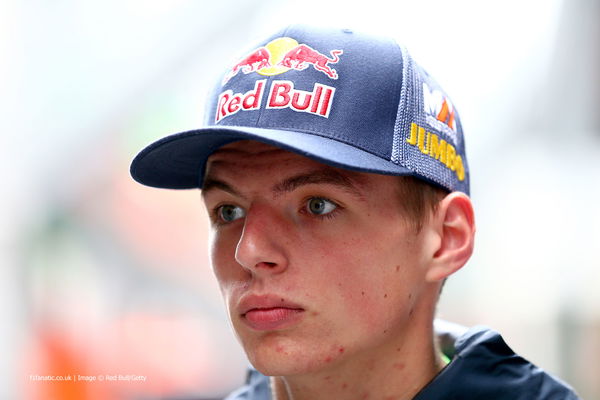 ---
---
ADVERTISEMENT
Article continues below this ad
5th May 2016 will be remembered as a shocking day by the F1 fraternity. Max Verstappen, son of former Benetton racer, Jos Verstappen, was promoted mid-season to a racing seat in Red Bull from Toro Rosso, demoting Daniil Kvyat in the process.
Presumably, the move came as a follow-up to what could be termed as a horrible race for Red Bull in Russia, in response to intense criticism by fans and drivers alike. However, many F1 pundits, as well as Helmut Marko, cleared the air, stating that the events at the Russian Grand Prix merely provided justification for a move that was coming up sooner or later.
ADVERTISEMENT
Article continues below this ad
Kvyat simply hadn't been able to shine the same way Ricciardo did. Pressure had been gradually building, and with the arrival of Verstappen, Kvyat had quite frankly been told to either up his game or go home.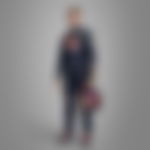 Verstappen's move, irrespective of how deserving he may be, brings to light Red Bull's shrewd, and to a certain extent, cruel tactics of dealing with its drivers, where they're given two years, not only to beat the other guy in the same car but also to perform better than the guys at Red Bull, if at all they want a shot at moving to the top tier. Needless to say, failing these expectations translates to being shown the door, and Buemi and Vergne are a couple of drivers who can vouch for that.
Verstappen's brilliant 2015 campaign earned him both Rookie of the Year and Personality of the Year and many would say that he totally deserves the top drive in F1. However, this move for him to the crème de la crème of F1 might just turn out to be a case of too much too soon, for a simple reason: showing potential to drive at a top team is WAY different from driving at a top team!
Kvyat too, in his rookie year at Toro Rosso, showed flashes of speed before his promotion to Red Bull was fast-tracked due to Vettel's departure. Some would argue that he maintained better points tally than Ricciardo in 2015, but that's simply due to the fact that Ricciardo faced the mammoth share of Red Bull's reliability issues that year. Verstappen's arrival naturally resulted in an increased pressure to perform which was evident from Kvyat's over aggressive style since mid-2015, resulting in Suzuka and Russian Grand Prix shunts.
If this truly is the case, it wouldn't be wrong to conclude that we risk the loss of a potential world champion simply because he was put at the forefront too soon.
ADVERTISEMENT
Article continues below this ad
Verstappen must self-analyze and to do that, he need not look further than the racing history of his own father. Verstappen Sr. was rated highly when he arrived at the F1 scene in 1994. Owing to JJ Lehto's accident, he was moved to the top drive at Benetton too soon and was in fact alongside Schumacher, who was at the beginning of his meteoric rise in F1. This entailed him getting involved in various shunts. As a result, he was unable to cope up with the pressure and many blame this to be the reason for his failed career.
Merely driving in F1 is extremely pressurizing. Add to that, the pressures of driving at a top team, and regularly fighting for podiums, wins and ultimately championships; it's a different league altogether.
2015 has shown that his maturity beats what his age suggests, but the incidents of Monaco and Spain show that the kid is, for all intents and purposes, still a rookie. The proceedings of the 2016 Australian GP too showed that he is still a kid and that no amount of talent is an alternative to experience.
ADVERTISEMENT
Article continues below this ad
For his and the sport's sake, I hope Verstappen fares better than his father, and others who have been unable to perform at the top level of the sport. Come this weekend, we'll get a glimpse of what's coming next to this already haywire of a season.