Reddit Users Discuss the Best Mods for Animal Crossing New Horizons for Hypothetical PC Version
Published 08/12/2021, 12:13 PM EDT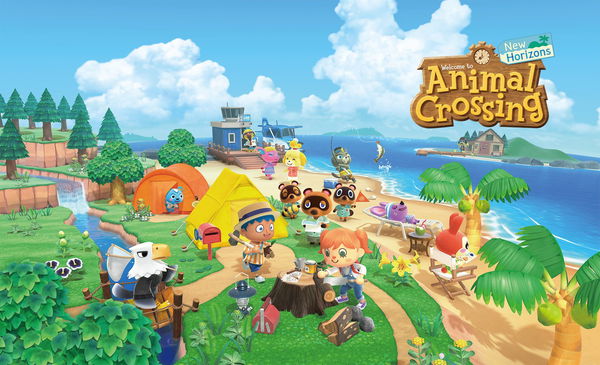 ---
---
Animal Crossing: New Horizons hasn't been able to gain a vast audience as compared to 2020. Many veterans are already quitting the game because of the lack of content. However, Nintendo influenced some veterans to return to New Horizons to get new food items available from the fireworks festival.
ADVERTISEMENT
Article continues below this ad
Interestingly, a Redditor asked a question which many players have been wandering off for a long time. They asked if ACNH was available for PC what mods would they like to see. Undoubtedly, a lot of players shared their opinion regarding this, and everyone had different and amazing ideas.
ADVERTISEMENT
Article continues below this ad
What if Animal Crossing: New Horizons was available on PC and players had access to create mods?
The Reddit user answered their own question by saying they would like to see crops and food mod. They further added it would be nice to see more plants, vegetables in the game. Moreover, the ability to cook food with the help of items available from the island would be a nice concept. It would be very interesting to master new food recipes on your own and cook food while enjoying a fest with your villagers.
Naturally, maximum users like to interact with villagers on a daily basis. Speaking of villagers, another person commented they want to hug their villagers. This is a very wholesome idea and Nintendo could also add this feature to the game.
ADVERTISEMENT
Article continues below this ad
Someone also shared their idea of adding a mini-game to play with villagers would be amazing. This could be an interesting addition to New Horizons, and Nintendo could even try to bring the Tortimer island back to ACNH.
Last but not the least, user fragilemagnoliax commented, "I want some stuff added to the morning announcements. Frist, Isabelle either gives a hint or just tells you who is on your island. I want like a weather forecast like "today will be rainy in the afternoon" or something. I just think that's fun and would give her a bit more of a job rather than telling me about her TV habits all the time lol." ADVERTISEMENT
Article continues below this ad
The weather idea was indeed very amazing and having such a mod would catch many players' interest. They could also have announcements throughout the day where Isabell lets them know if a storm is coming in the afternoon beforehand. Do you have any idea of your own on interesting mods? If you do feel free to let us know in the comments.
Watch this story: GTA 5 vs Cyberpunk 2077
Trending Stories