Redditors Mock Call of Duty 2021 Following Latest Update by a Leaker
Published 02/17/2021, 11:38 AM EST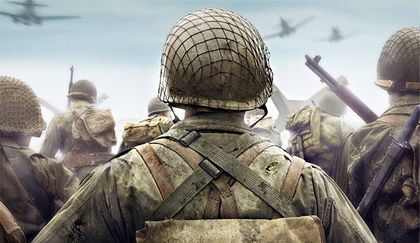 ---
---
Call of Duty Black ops Cold War has been out for only three months to date. However, we already have rumors pouring in about the next CoD title. CoD 2021, which is still unnamed, will release later this year.
ADVERTISEMENT
Article continues below this ad
This specifically downplays the popularity of the ongoing title, Black Ops Cold War. The reason, however, is not surprising. Ever since its release, players have criticized Activision for not living up to its standards. After the disaster that was Modern Warfare 2019, players found Black Ops Cold War worse.
With quite a few months still left to go for BOCW, there is still hope that Treyarch will revive the gaming experience. BOCW Zombies is also garnering good responses, especially after the release of the new map, Firebase Z.
ADVERTISEMENT
Article continues below this ad
Nonetheless, the hype for the next CoD title is on. Players and fans are taking wild guesses about what is coming this year from the billion dollar house of Activision. The only confirmed fact we have till now is that Sledgehammer Games is developing the next title.
Few hours ago an online leaker, Victor___Z, posted a picture of Call of Duty World War II. This sparked a fueled discussion about whether the next Call of Duty title will be about the Second World War.
When asked if it will involve a fictitious third WW, the leaker held down his WW II claim.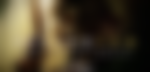 Redditors Mock Call of Duty 2021 after World War 2 leak
Soon after this leak by Victor____Z, Reddit was overflowing with trolls suggesting the name of the upcoming title.
ADVERTISEMENT
Article continues below this ad
Some hilarious ones are: WW2: The World Is Not Enough, WW2: IN SPACE, WW2: We Need More Money, WW2 2: Electric Boogaloo, WW2: Black Modern Warfare At War Ops.
However, few online warriors also engaged in a serious discussion about another CoD title centering on WW. Few believe that WW2 was almost an American propaganda with no historic credibility. The main idea was that America was the savior of Europe from cruel German acquisition.
ADVERTISEMENT
Article continues below this ad
Signal_Detective_846 writes, "WWII's biggest flaw by far was how it Americanized WWII and pretty much made it out so that the Americans were the sole saviors of Europe and singlehandedly saved France before marching into Berlin and then freeing all the concentration camps.
"CoD has never been about historical accuracy and has always been a military power fantasy, that much is a given. But if CoD 1-3 and especially World at War could be respectful instead of pulling out the "AMERICA #1″ banner then I think it's a fair standard to hold all future games to."
While there is no certainty about the leak, it's worthwhile thinking if revamping old plots is the way to go for the Call of Duty franchise in 2021. Let us know your thoughts in the comments.