Relishing the challenge as Captain: Kohli
Published 08/01/2015, 5:16 PM EDT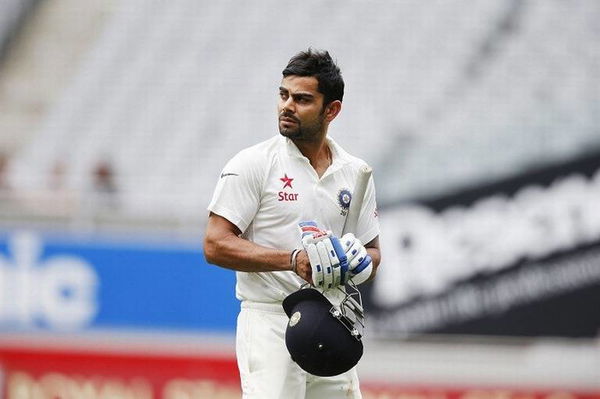 Virat Kohli, India's newly appointed skipper for test matches is quite excited to lead the side against the very familiar neighbors Sri Lanka.
ADVERTISEMENT
Article continues below this ad
Speaking to bcci.tv, Virat Kohli said he was very happy to be trusted with the responsibility of landing the team and seemed very happy to have a very young and energetic side at the helm.
Kohli said the whole team featured players who were young and hard working and have the ability to take up any challenge coming their way.
ADVERTISEMENT
Article continues below this ad
When questioned about him being made the captain by the board, he said he was very excited to be handed the post and said he's looking forward to the assignment as the captain for whole series as he had captained the side earlier for the only one off test against Bangladesh. Kohli said he's very much excited about the challenge and wants to give it his all.
On his batting, Kohli said he feels he's always played responsibly and stressed that he has always given his best for the side and has also developed in maturity and is capable of handling the pressures associated with captaincy.
Speaking about the influence of Rahul Dravid on the team, Kohli said that having players like him is always an added advantage as he lends calmness to the squad, not only as a cricketer but also as a great personality.
Speaking about his bowling department he said, "We have lot of experience with the spin department. (Ravichandran) Ashwin has been wonderful for us. Harbhajan Singh has been a match-winner for India in Test matches and one-day cricket. So it's great to have his vision, his ideas and his confidence back into the team and Amit Mishra as well. He is bowling really well for the last one year or so and that is the reason why we wanted him in the team as well.
"I think, not just the spinners but the fast bowlers will also play a massive role in Sri Lanka. I think with the ball reversing later on, the fast bowlers have been the ones who have come in and given those crucial breakthroughs for the Test match to be won," Kohli concluded.