RELIVE: Top 39 Moments of Roger Federer In His Thriving Career
Published 08/08/2020, 9:21 AM EDT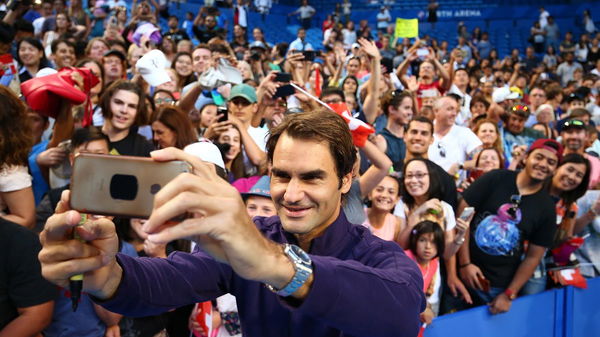 ---
---
Roger Federer celebrates his 39th birthday today. In a two decade long career, he has had various ups and downs. Although he is now recuperating from injuries, we take a look at some of the moments that made everyone fall in love with the Swiss Maestro.
ADVERTISEMENT
Article continues below this ad
Last month, during the launch of a new series of shoes by the Swiss sneaker brand 'On', Federer labeled his win against Pete Sampras as his biggest achievement. Federer played Sampras only once back in 2001 in Wimbledon's center court. That clash probably marked Federer as the person to break Pete Sampras' records and usher in a new era of tennis.
A first Grand Slam victory has its charm, and for Federer, it happened in the 2003 Wimbledon Championship. Aged 21, Federer lifted the first of the eight record Wimbledon titles and also the first of his record 20 Grand Slam titles.
ADVERTISEMENT
Article continues below this ad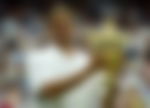 From 2004, Federer had started to show his dominance and won his first Australian Open title, thus bagging the world number one tag. Later that year he would go on to defend his Wimbledon title and also clinch his first US Open title.
In 2005 and 2006, Federer had an air of invincibility around him, winning Grand Slams after Grand Slams. During that time he held a match record of 53-2 in Grand Slams. The two defeats came against the upcoming Rafael Nadal in the French Open in 2005 as well as 2006.
By 2007, Federer and Nadal were dominating the tennis scene. Federer won three Grand Slams except for the French Open where Rafael Nadal reigned supreme. Nadal was so good on clay that he accumulated an 81 match winning streak on clay starting from 2005. But in the 2007 Hamburg Masters, Federer defeated Nadal to break the Spaniard's clay monopoly. Nadal couldn't exercise his control on Federer's backhand, and Roger won 2-6, 6-2, 6-0 in the title match. 
From Wimbledon 2005 to the US Open 2007, Roger Federer reached a record 10 Grand Slam finals. He won eight out of the 10 finals, losings two at the French Open. It is a record that still stands today with no one coming close. 
Another record that stands alone and wide apart from the rest is the Triple Slams Triple Times in a calendar year. Federer did it in 2004, 2006, and 2007, when he won the Australian Open, Wimbledon, and the US Open titles.
From 2003 to 2007, Federer won five consecutive Wimbledon titles extending his supremacy in Wimbledon.
The Swiss Maestro won 65 matches on grass from 2003 to 2008. The streak was ended by Rafa Nadal when he defeated Federer in the 2008 Wimbledon final.
Federer added an Olympic gold to his trophy cabinet after he won the men's doubles gold with Stan Wawrinka. This was one of Federer's emotional moments as he stood on top of the podium and made his country proud.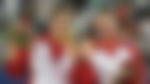 Another major which saw Federer's dominance was the US Open. He won five consecutive times between 2004 to 2008 defeating legends like Andre Agassi, Andy Roddick, and others.
By 2009, Federer almost had a bit of everything. He always came close to completing the career Grand Slam. The French Open always proved to be a difficult task for Federer as Nadal was just unstoppable. But in 2009 after Nadal had a rather surprising early round exit, Federer finally won the French Open and completed the career Grand Slam.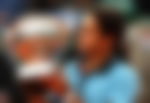 The year in which Federer secured his career Slam, he married his long-time girlfriend, Mirka, and considers it to be the most important event of his life.
His victory after four hours and 17 minutes at Wimbledon 2009 against Andy Roddick gave rise to Federer's sixth Wimbledon title. This historic win by Federer where he won his 15th Slam, broke the all-time Grand Slam record held by Pete Sampras.
His Wimbledon victory against Andy Roddick in 2009 helped Federer become one of the few players to win the French Open and the Wimbledon in the same year.
From 2000 to 2009, Federer won 15 Slams, something nobody else had done in the previous decade. 
By 2011, we saw the emergence of Novak Djokovic and thus the Big Three. The Serbian accumulated a 43- match winning streak which Federer finally broke in the 2011 French Open final.
Another record in Federer's hand is the six ATP tour finals titles. 
In the 2012 London Olympics, Wimbledon was selected as the venue for the tennis events of the Olympic Games. Federer had clinched the Wimbledon title a few weeks back against Andy Murray. But Murray got his revenge and clinched the gold and Federer won his first singles medal.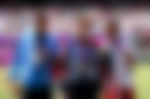 By 2012 Federer had won five titles in Halle. He was honored with a street in Halle being named 'Roger Federer Allee'.
Tennis is generally an individual sport so the few team tournaments become very important. Federer won the 2014 Davis Cup representing Switzerland. This was another moment Federer cherishes.
At the US Open 2007, Roger Federer was playing John Isner and he claimed 105 points consecutive points without committing any unforced error.
After Wimbledon 2016, Federer took the year off due to injury. Not much was expected from his return in the 2017 Australian Open. But Federer stunned the world by beating Rafael Nadal in the final and winning the Australian Open.
Roger Federer had won seven Wimbledon titles till 2012. This was a joint record at that time. He kept trying to get the record eighth Wimbledon title but lost out in the finals to Djokovic in 2014 and 2015. But after a long struggle, Federer won his eighth Wimbledon in 2017 against Marin Cilic.
He once again lifted his tally of Grand Slams and became the only man in the Open Era to claim 20 major titles at the Australian Open 2018.
Since 1877, Roger Federer is the only man to defend 10 Grand Slam titles.
Federer became the world number one in early 2004. From that moment on, he held the spot for a record 237 weeks.
Collectively, Roger Federer was ranked world number one for 310 weeks and that is a record.
At the age of 36 years, 320 days Federer became the oldest world number one after he won the Rotterdam Open in 2018.
Only two men have won a hundred ATP titles in the world. Federer joined Jimmy Connors on that list after winning the Dubai Open in 2019.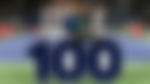 Again, only two men have more than 1,200 match wins in men's tennis. Federer yet again joined Jimmy Connors on that list after beating Gael Monfils in the third round of the Madrid Open in 2019.
This is another record showing Federer's dominance on the big stage. En route to reaching the semifinals of the 2019 French Open, Federer reached 70 match wins in the French Open. He thus won at least 70 matches in all the Grand Slams.
At Wimbledon 2019, Federer stacked up 350 major wins in the third round.
The first man to win 100 matches at a Grand Slam, Federer won his 100th match at Wimbledon when he defeated Kei Nishikori in 2019.
For the very first time in his career, Federer secured his version of 'La Decima' in Halle.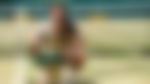 ADVERTISEMENT
Article continues below this ad
The Swiss Mint created a 20 Franc silver coin bearing Federer's face to honor the 20-time Grand Slam winner.
Federer won a 10th Basel Open title in 2019. Winning the tournament at his hometown Basel, he became the first person to win 10 titles on two different surfaces.
This year, Federer and Nadal played a charity match in South Africa in February. The match shattered the record of the most attended tennis match after 51,954 people flocked to the stadium to watch the two legends.
ADVERTISEMENT
Article continues below this ad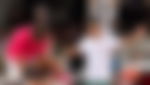 When Forbes released their list of the highest-paid athletes in 2020, Federer topped the list with an earning of $106 million.