Remembering Bob Woolmer: A Gem of a Man
Published 09/26/2015, 5:35 PM EDT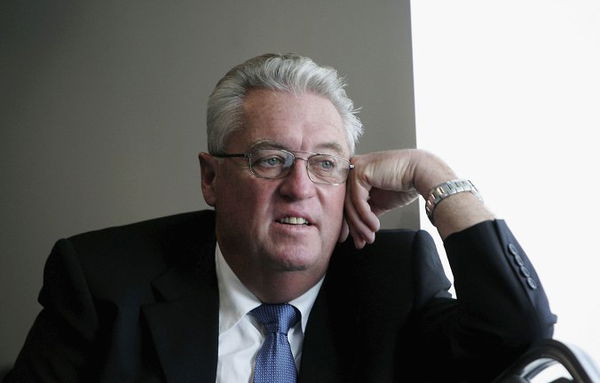 The preliminary round of the 2015 World Cup had ended. West Indies have qualified for the quarterfinals. My mind was at ease, for now. I sit in the black couch of my quaint living room; exhausted from a day of cooking, cleaning and washing. When you are the father of a 3-year-old that's all you seem to do: cook, clean, wash. My daughter is fast asleep. Dora the Explorer, Mickey Mouse Clubhouse, and SpongeBob are sleeping too. It's time for another love in my life: cricket.
ADVERTISEMENT
Article continues below this ad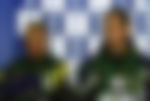 I turn on the telly. Sky Sports has gone back in time. They are showing the highlights of arguably the greatest World Cup match ever: South Africa versus Australia in the 1999 World Cup semifinal. I begin to relive the end of this memorable match. South African Lance Klusener crushes the first two balls of the 50th over to the boundary. South Africa is 1 run away from the World Cup final. Two balls later, Allan Donald is out. The match ends in a tie. South Africa fails to advance. The cameras cut to Bob Woolmer, South Africa's coach in the dressing room. Immediately, I recall his death at the 2007 World Cup eight years later, then Pakistan's coach. In 2015, another eight years after, I am thinking about that fateful day, March 18, 2007. As I reflect on his envied career, certainly, some of cricket's finest and saddest moments involved this gem of a man.
ADVERTISEMENT
Article continues below this ad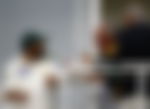 Woolmer is a cosmopolitan of the cricket world. He has the distinction of being born in India; playing first-class cricket in England and South Africa; playing international cricket for England; coaching South Africa and Pakistan; turning down coaching Sri Lanka, England and West Indies; and coaching Kent and Warwickshire in English county cricket. If you play or love cricket, Woolmer will come, some will say.
It is also said that Woolmer is the only man to witness two Herculean batsmen making 1000 runs combined: Hanif Mohammed's 499 run out and Brian Lara's 501 not out. At 10 years old, Bob's father Clarence brought him to a cricket match in Karachi, Pakistan. In this same match, the legend Mohammed broke Don Bradman's 452 first-class record with a gargantuan 499 before being infamously run out. A single ball remained in the day's play. As a director and coach, 45-year-old Bob Woolmer was steering the reins at Warwickshire when Lara broke Mohammed's first class record in 1994, with 501 runs and achieved immortality. Similarly, a single ball remained in the day's play. Two mind-boggling feats: two masters of concentration at the crease; a single ball left in each day's play; a single pair of eyes keenly watching both: Bob Woolmer's.
Woolmer also witnessed one of the low points of international cricket: its first forfeiture. I was up watching the match live between Pakistan and England in 2006. It involved no West Indian team but as a true fan of cricket, the game was on and I was going to watch. The 'Oval-gate' as its famously called transpired and Bob, the Pakistani coach, was helpless to stop it. Pakistani greats like Zaheer Abbas, the team manager, tried. The chairman of the Pakistan Cricket board, Shahryar Khan, tried. All tried and all failed. Captain Inzamam-ul-Haq and the Pakistan team walked off the field after allegations of ball-tampering during the match by infamous umpire Darrell Hair and that was it. My seat for the day's play had not been fully warmed. My cup still half-filled with tea: game, forfeiture, match.
Bob's players were an extension of his family. Many became his third, fourth or fifth sons. Professionalism was his mantra and he could turn around the fortunes of a team fluttering on the edge of despair or greatness. He was a very simple man. He would opt to live in modest quarters just to be close to his players. The fancy Marriott hotels of this world were not his forte. His players were his focus and their improvement. He would eat with them and be there for them, anytime they needed him. He was a player's coach. However, that day at the Oval it felt like his sons had let him down.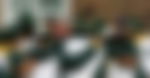 On the 2006 tour of Sri Lanka, Woolmer ironically said, "If I am going to die while coaching cricket, then so be it". He uttered those words on March 20, 2006. Almost a year-to-date, March 18, 2007, Woolmer left us, some say too soon. Was he a seer? Maybe he was but he did what he loved and died in peace. Or did he?
The heartbreak of Pakistan bowing out of the 2007 World Cup to Ireland might have been the proverbial 'last straw'. He saw his fair share of heartbreak, especially from that 1999 World Cup semifinal. However, if South Africa or Pakistan had won the innovation-filled 2015 World Cup, then I think it would have been a perfect tribute to the old chap.
Younus Khan, the remnant of that 2007 Pakistani team, said a few days before the Ireland rematch: "He contributed so much to Pakistan cricket. I hope we can win this game and some more in the World Cup. There would be nothing better to dedicate to Bob's memory". Younus, I agree he really gave a lot to the game. It's about time the game returns one to the old innovator.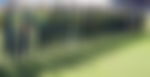 Ian Chappell famously said that the cricket world would be "poorer" with the loss of Woolmer. 'Chappelli' was right. There are so many things in today's cricket we take for granted that Bob introduced or plunged upon us without notice. He came up with innovative communication methods. He helped to perfect the art of the reverse sweep. He pioneered computer analysis of players, teams and their habits. The list goes on and on. Bob, dubbed 'the first laptop cricket coach' was always a step ahead. He will be forever missed. Cheers to Coach 'Woolie'.
ADVERTISEMENT
Article continues below this ad
Until next time…
Author : Zaheer E. Clarke is a lecturer, sports columnist, blogger, analyst and statistician from Jamaica, West Indies who is madly in love with cricket.
Facebook: https://www.facebook.com/zaheerfactsliesstatistics
ADVERTISEMENT
Article continues below this ad
Blog: Zaheer's "Facts, Lies & Statistics"
Email: zaheer.lies.and.statistics@gmail.com