Remembering India's greatest chase
Published 07/13/2016, 3:35 AM EDT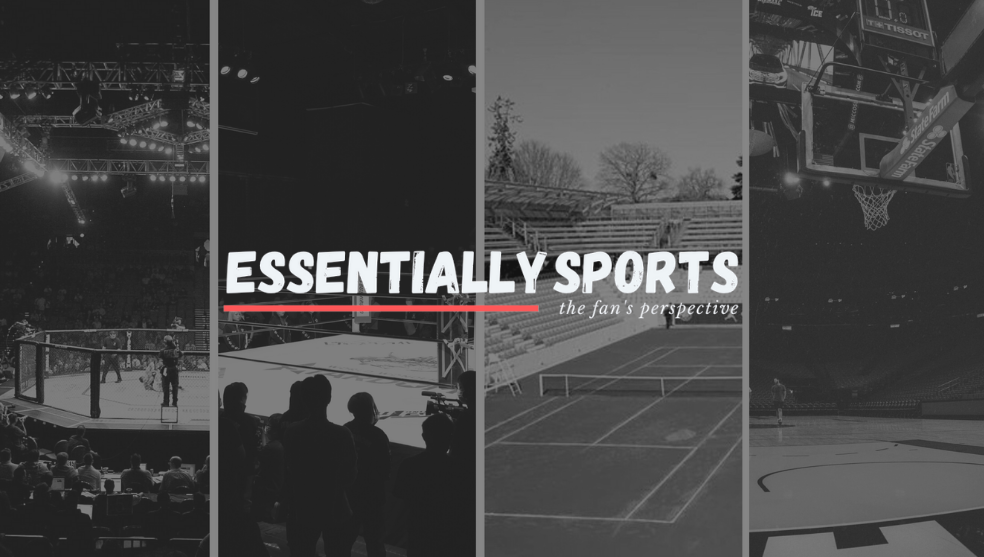 ---
---
There have been a lot of one-day matches that have gone against the flow and produced exciting finishes. The capacity crowd surely was in luck as they enjoyed a perfect summers day and a perfect one-day match. During the final of the Natwest series in 2002, India and England battled it out like a couple of heavyweights trading punch for punch. It was one of the most topsy-turvy 50-over internationals ever played. At the beginning of the final over of the match any of the three results was possible, but it was India who won it by two wickets with three balls to spare. It was one of the most entertaining matches ever witnessed.
ADVERTISEMENT
Article continues below this ad
England's innings of 325 for 5, their fourth-highest total in this form of the game at that time, consisted of a lot of drama. England won the toss and Marcus Trescothick and Nick Knight began positively and attacked the Indian bowlers from the word Go.
Hussain came in at the fall of Knights' wicket and needed to do score some big runs as he was going through a rough patch. The man from Somerset first reached his own 50 from 40 balls with four boundaries and a six and then his 72nd innings, Hussain reached his first ODI century. It was a scratchy innings, full of mishits and failed reverse sweeps. He did not care about how he got the runs on the board, only that he did.
After getting 100 from 118 balls, he celebrated by embarking on an impassioned series of gestures to the press box, where several commentators and ex-players were seated. Hussain later said he did so because they had questioned his position in the playing eleven. Hussain held up three fingers and gesticulated angrily to the No. 3 on the back of his shirt.
ADVERTISEMENT
Article continues below this ad
Hussain plundered 28 runs from Ganguly's three overs and and almost overshadowed an outstanding display from Trescothick, who added 185 runs for the second wicket with Hussain in just 177 balls and also scored his third international century.
ADVERTISEMENT
Article continues below this ad
Ganguly bowled seven bowlers during England's innings, but they were all butchered by the England batsmen. Even the experienced spin duo of Kumble and Harbhajan gave away 107 runs in their 20 overs and could only pick up Trescothick's wicket. Andrew Flintoff soon joined Hussain and imposed himself on the bowling and scored 40 of 32 deliveries.
Needing six and a half runs per over, India came racing out of the blocks. The way Ganguly and Sehwag began the Indian innings, there was every chance that the target would be achieved. They did not allow the England bowlers to settle, hitting them all over the ground as Ganguly raced to a 50 from 35 balls. Ganguly's dismissal was the first of 5 wickets to fall for just 40 runs in less than 10 overs – including Sachin Tendulkar's. The psychological impact of Tendulkar's wicket could not be overstated – to either team.
It seemed as if the game was over. At 5 down for 146 in pursuit of 326, India were down and out. But England had not witnessed the youthful daring and verve of Yuvraj and Kaif. Their senior batsmen including Dravid and Mongia were all back in the pavilion, and only Yuvraj Singh and Mohammad Kaif- aged 20 and 21 respectively at that time- stood between England's bowlers and the tail. Yuvraj and Kaif, who were used to smashing quick runs at the end of an innings, had a major reconstruction job on their hands. The asking rate was more than 8 an over before they stabilised the decline.
ADVERTISEMENT
Article continues below this ad
They batted patiently and slowly brought the required rate back within bounds with some clean hitting and some adventurous running. Yuvraj played some punishing strokes off the back foot, Kaif was all wrists through mid-wicket, and the duo added 121 in less than 18 overs. After Yuvraj top-edged a sweep to short fine leg, Harbhajan added a quick 47 with Kaif to take India to the verge of winning, but Flintoff tilted the balance once more in England's favour with two wickets in the 48th over. India needed just 11 runs off 12 balls in the 49th over. Kaif thick-edged Gough to the third-man boundary and 2 were required of the final over, and Zaheer Khan stole the winning runs with three balls remaining courtesy of an overthrow. As England's players wandered off the field in a daze, the Indians celebrated in style.
As a response to Flintoff's antics in Mumbai five months earlier, Ganguly took off his shirt and whirled it over his head on the players' balcony, before running on to the field to kiss the Lord's turf and congratulate Kaif. The camera showed a dejected Flintoff, a destroyed bowler, sitting on the pitch after conceding the winning runs, the same Flintoff who had charged topless around the Wankhede Stadium a few months earlier .