Remembering 'TotalBiscuit' and His Contribution to Gaming
Published 05/25/2020, 3:27 PM EDT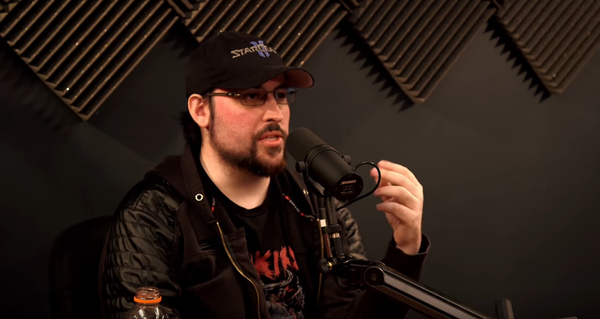 ---
---
John P Bain, better known as 'TotalBiscuit', was one of the most recognizable voices on the internet. Be it announcing live Esports tournaments, or hosting shows and podcasts on YouTube, he was one of the most influential voices in the video game world. Today, 2 years after his death, we look back on TotalBiscuit, one of the biggest names in the industry.
ADVERTISEMENT
Article continues below this ad
TotalBiscuit grew along with Esports
Although he gained most of his fame as a widely appreciated video game critic on YouTube, TotalBiscuit had started off in the Esports industry when it was in its infancy. He was the first person to buy into the legitimacy of Esports. He undoubtedly helped it grow into what it is today.
ADVERTISEMENT
Article continues below this ad
Bain started off with being a part of WOWRadio and producing it for a wide audience. This was during the mid-late 2000s, when MOBAs and large player-centric games were gaining steam rapidly. He also held a role as a caster for Starcraft 2, which is one of his earliest forays into the world of Esports. 
TotalBiscuit was a voice of reason in an industry viewed as immature, rather than legitimate. One could always look to TotalBiscuit and his opinions to figure out that the video gaming space would always blow up and become the billion-dollar industry it is today.
His contributions to Esports have been immortalized, with his induction into the Esports Hall of Fame. Bain is the first non-gamer to hold this achievement. Several games and developers paid homage to his impact, especially League of Legends. The ultra-popular MOBA had implemented a Total Biscuit of Everlasting Will, in his honor.
ADVERTISEMENT
Article continues below this ad
two years ago today the world lost a great man who loved games. a pioneer of youtube, streaming, and esports, paving the way for so many today, and someone who fought to the end for what he believed in with honor

Ladies and Gentleman, his name is John Bain, Totalbiscuit.

To TB! pic.twitter.com/ci4rxiAHjC

— Rod Breslau (@Slasher) May 24, 2020
The voice of the gaming community
ADVERTISEMENT
Article continues below this ad
Old fans of Esports know TotalBiscuit best as video-game critic. His series 'WTF is…' was one of the most widely viewed, influential first-look series on YouTube. His first impressions and reviews of yearly release titles were so important, even earning a mention on a good number of box-sets and game trailers. His soothing voice was always a huge part of the discussion surrounding the state of the gaming industry. He was also extremely famous for standing up to unfair practices by studios and 'preorder culture'. The void left by him as one of the foremost voices in the industry has yet to be filled.
TotalBiscuit passed away in 2018, but not before contributing to and impacting the gaming world. Fans have a dear place in their hearts, and will never forget him. 
Trending Stories