Report: NASCAR Considering Major All-Star Change Amidst Criticism from Chase Elliott & Bubba Wallace
Published 06/25/2022, 2:25 PM EDT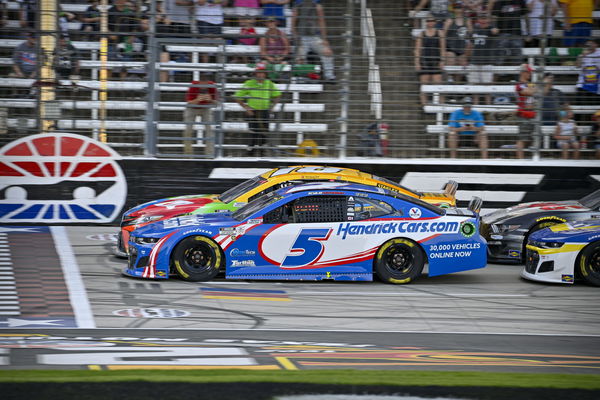 Texas Motor Speedway has become the new home of the glamorous, NASCAR All-Star Race. Last year, as well as this year, drivers went around the 1.5-mile long, intermediate track to win the one million dollar prize. However, Chase Elliott could be accountable for some changes.
ADVERTISEMENT
Article continues below this ad
It is no surprise that the community wanted the track to be changed. However, there is a possibility that NASCAR heard the community.
ADVERTISEMENT
Article continues below this ad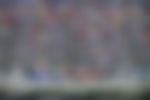 Through a tweet, NASCAR Journalist, Adam Stern revealed FOX Sports wants to see the All-Star race moved.
This is great news, considering how everyone wanted the venue to change. Moreover, this would make the All-Star race more special.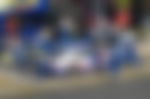 In fact, Chase Elliott and Bubba Wallace also wanted the change to happen.
What Did Chase Elliott And Bubba Wallace Say?
The Athletic asked NASCAR drivers what the sport can do to improve the All-Star race. And one of the drivers was Bubba Wallace who opened up about his dissatisfaction with the race being fixed in Texas.
He said, "The All-Star Race should float, it should be like other major leagues that float their All-Star games, too. Pick your best markets and build off that. If (a track) is suited for us, I think we should look at different avenues. I mean, it's an All-Star Race; it shouldn't be in the same spot every year."
Wallace isn't the only one, though. The 2020 Cup Series Champion Chase Elliott wanted the changes too. In fact, he highlighted two reasons for having the All-Star somewhere else other than Texas. He declared the reasons in an interview with Fox Sports.
Chase Elliott has two reasons why the all-star race should move around: Other sports have their all-star races move and he hasn't had much success at Texas Motor Speedway: pic.twitter.com/xK0pKHJoxX

— Bob Pockrass (@bobpockrass) May 18, 2022
ADVERTISEMENT
Article continues below this ad
The first one is, "I think that's what that race was initially designed to do. To move around, and give fans in a different region a special event".
Watch This Story: From Chase Elliott to Kyle Petty: NASCAR Drivers Who Are Also Pilots!
ADVERTISEMENT
Article continues below this ad
The second reason is selfish. Although, it makes sense since Texas isn't his best track. He said, "To get away from Texas would be a major win for me, the lesser times we visit Texas, the better. I would love that, that would be great"
Finally, this is amazing news, and it will certainly bring the excitement back to the All-Star race. So, what track would you like to see in the All-Star race? Let us know in the comments.