Report Suggests 18 Million Units of PlayStation 5 Will Be Shipped by 2021
Published 12/29/2020, 10:41 AM EST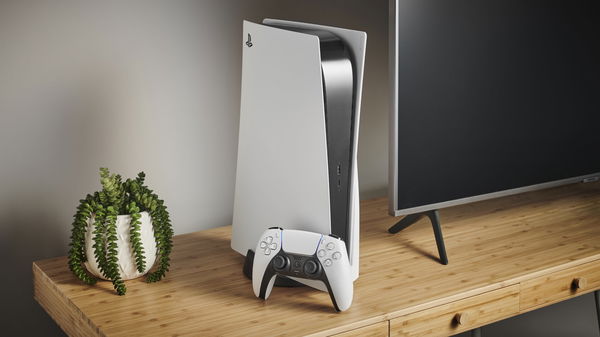 ---
---
The PlayStation 5 launch was the biggest highlight of the year for Sony. It kicked off the new generation of gaming in spectacular fashion, and fans welcomed the new console with open arms. However, the global pandemic bottlenecked the supply and production for the console and a lot of players couldn't get their hands on one. Now, reports suggest that Sony plans to ramp up its production to ship a total of 16-18 million units by 2021.
ADVERTISEMENT
Article continues below this ad
Industry Analyst Dr. Serkan Toto revealed this on Twitter, quoting an article by Digitimes.
"Digitimes reports Sony shipped 3.4 mn PS5 in its first 4 weeks, highest ever for a PS. They also say 2021 will see 16.8-18mn PS5 shipped after a supply stream ramp-up, with more units reserved for Asia from January."
ADVERTISEMENT
Article continues below this ad
Sony is reportedly ramping up production for PlayStation 5
The PS5 is Sony's fastest-selling console to date, but its actual sales figures are still a mystery. As a result, Dr. Serkan advised readers to take this news with a 'grain of salt.'
Take this with a grain of salt: Digitimes is not Bloomberg, if you catch my drift.

— Dr. Serkan Toto / Kantan Games Inc. (@serkantoto) December 29, 2020
ADVERTISEMENT
Article continues below this ad
Moreover, the article also mentions that the tally of total PS5s shipped will go up to 18 million approx in 2021. Considering Dr. Serkan feels it may not be a credible source, this number could change as well. The only good takeaway from this is that Sony is ramping up its production. This definitely spells great news for fans all over the world, especially the markets where the PS5 still hasn't launched.
Overall, the PS5 has managed to outshine the Series X by quite a margin. However, this is not a cause for concern for Microsoft. The company's focus was never on console sales, to begin with, which makes it an odd comparison.
ADVERTISEMENT
Article continues below this ad
Microsoft put more effort into pushing its xCloud and Game Pass services and it was largely successful. Sony, on the other hand, went for its usual strategy of pushing console sales with great exclusives and a great system.
This year's console war was particularly different from the previous generations, considering both the companies adopted different paths. This has set a new course for the gaming industry as a whole, which will now define the future of gaming.