Reports: Call of Duty Warzone to Cave In to Fans Demand in New Release
Published 05/24/2020, 4:46 AM EDT
By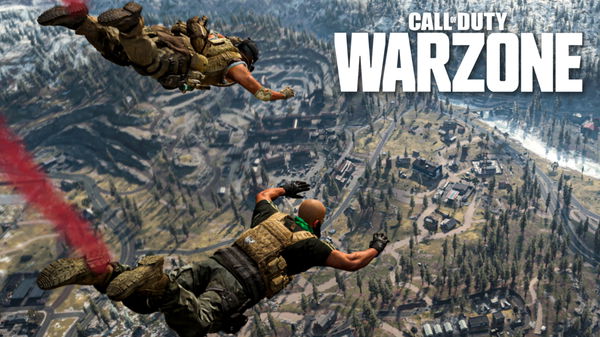 As infuriating as Call of Duty Warzone can be at times, we all love playing it. As we stay at home during these dire times, this Battle Royale title has been a grand escape. But there is so much more we want to see in Warzone. Even the developers at Infinity Ward have had to work remotely from their homes, but they sure have given us new content and updates regularly. Sometimes too frequently, even.
At launch, the game featured just the Trios mode, which was soon replaced by the Quads mode. However, after the community called for a return of the original three-man mode, the devs obliged. The demands of the community were far from over, though. Soon enough, many were asking for a Duos mode so they could play with just one other friend instead of hunting for two or three others.
Call of Duty Warzone to get Duos mode soon?
ADVERTISEMENT
Article continues below this ad
Back in May, developers from Infinity Ward and Raven Software assured fans they were working on a Duos mode. Check to what Amos Hodge of Raven Software had said in an interview with GamerGen.com.
"We had Duos on Plunder, but I'm not sure where Duos is, we got some bugs to work out with Duos. But we're listening to the community. So we will get to a place where we add Duos in the future."
And now, a source, twitter user named ModernWarzone, which usually provides reliable information and leaks on Call of Duty Warzone, has announced it is happening soon. Apart from a Duos mode, Juggernaut mode will also be included. Moreover, Plunder and Warzone could also feature 200 players.
As you can see, the user says to take it with a grain of salt, but it is likely the leaks are true.
A 200 player game could mix things up, but let's just hope the servers don't act up because of it. Other additions aside though, the Duos mode in itself would be quite exciting.
ADVERTISEMENT
Article continues below this ad
Dr Disrespect had something similar, yet otherworldly in mind about Duos mode.
I think Warzone should introduce DUO mode for a week, and eliminate all other modes.

Shungite the fuck out of it.

— Dr Disrespect (@drdisrespect) May 23, 2020
ADVERTISEMENT
Article continues below this ad
Well, he is known to talk crazy, so let's just take that with a grain of salt.
What do you think of the possible changes coming to Call of Duty Warzone? Will the 200 player matches work out well or should the devs stick with 150?