Reports: Esports Team Stole Money from Fortnite World Cup Qualifiers?
Published 07/23/2020, 8:11 AM EDT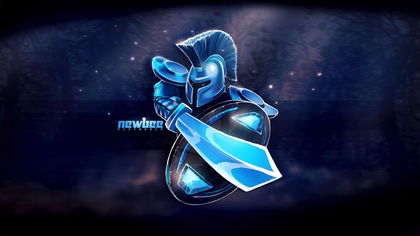 ---
---
There are good days and bad days in the world of gaming. As for some players, it is indeed a bad time. Former Fortnite members of a notorious Chinese Esports organization has just ended up losing a lot of their hard earned money because of a contractual agreement.
ADVERTISEMENT
Article continues below this ad
Chinese Esports team Newbee was permanently banned from the scene after they were found guilty of match fixing. Match fixing is when a game's result has already been pre-decided. 
Newbee had allegedly done the same thing. They were subsequently banned by hosts ImbaTV and CDA for their actions. This was following thorough investigations. Newbee did deny any allegations made over them and even conducted an internal investigation of their own. However, they were unable to prove against their accusations and ended up receiving the ban.
ADVERTISEMENT
Article continues below this ad
Their entire DOTA roster including 5 players and manager were given blacklists along with a lifetime ban. 
As shocking as it was an entire team was in a match fixing scandal and was then permanently banned from that Esport. That easily makes it into the list of things you don't hear often.
Money stolen from Fortnite qualifiers
The case at hand is concerning the very same banned Esports organization. Apparently, the organization trapped their players with the contracts and proceeded to steal the money they won through qualifying for the Fortnite World Cup; not one but 2 of them. The news was further brought to light by Fortnite analyst Rhidax on Twitter.
Current @newbeecn Fortnite Situation:

The org has been accused of matchfixing in the CDA (DOTA 2), leading to their essential disbanding.

Newbee trapped their players in contracts and stole all Fortnite prize money since WC, including 2 world cup qualifiers. ($100,000+ stolen)

— Rhidax (@rhidax_) July 21, 2020
The stolen money amounts to more than $100,000. The prize pool in the Fortnite World Cup has always been great. Any qualifier is guaranteed $50,000. It doesn't matter even if you place last, as you are still entitled to that same amount of money.
This also explains the whole "why did 2 World Cup qualifiers quit the game immediately" situation, I wouldn't play if I just had 50k stolen from me.

Reminder, these are literal TEENAGERS. pic.twitter.com/1GKuEx3eQQ

— Rhidax (@rhidax_) July 21, 2020
The two players ended up quitting right after their game; players being Xmendy and XXM. Remind you, both are teenagers and potential future stars. They had their money reportedly stolen from them because of the aforementioned contract.
Photo 1 and 2 are screenshots with WenQian, who had over 10k stolen from him.

3 is from a trusted source close to the players, name has been blurred out. pic.twitter.com/jd63I8YKdn

— Rhidax (@rhidax_) July 21, 2020
ADVERTISEMENT
Article continues below this ad
They weren't the only victims. Another player WenQian also had $10,000 taken away from him. Some screenshots with the player have been shared. You can read them below.
The player also states that XXM and XMendy can't beat Newbee in a lawsuit. Particularly because they have signed the contract. Not in their wildest dreams would they have expected their organization to have added in clauses that would take away all their money. 
The Esports organization has been massively inactive ever since the ban. However, if the reports are true, then Newbee will forever be remembered as one of the worst Esports organizations of all time.
ADVERTISEMENT
Article continues below this ad