Reports Link F1 to a Potential Race in Saudi Arabia Starting 2021
Published 01/14/2020, 5:17 AM EST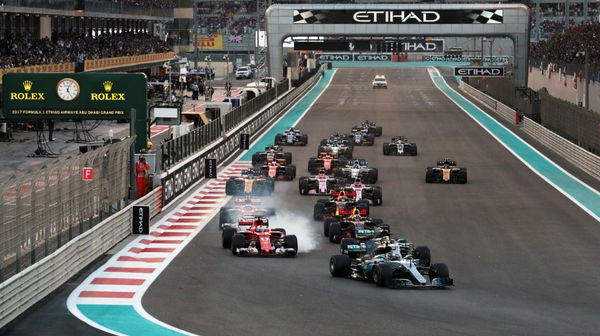 ---
---
The Formula One empire continues to expand with the sport approaching more venues to host an F1 race. According to the latest rumors, the next venue on the radar is Saudi Arabia, courtesy a proposed £50million-a-year deal.
ADVERTISEMENT
Article continues below this ad
As per Sportsmail, F1 could make its third visit to the Middle-East, as early as the 2021 F1 season. Rumour has it, that F1 is considering a one-off street race in Jeddah. However a full circuit will be under construction till then.
The only hurdle will be trying to find space on the F1 calendar, especially considering that other venues like Miami are also in the pipeline.
ADVERTISEMENT
Article continues below this ad
On the other end of the scale, Saudi Arabia's presence in the sporting scene is rising. Especially after events like the Spanish Super Cup final, Anthony Joshua vs Andy Ruiz II, Saudi International – European Tour, Amir Khan vs Billy Dib, WWE's 'Crown Jewel', Supercoppa Italiana, Saudi Cup, Saudi Arabia Snooker Masters, and the Saudi Arabia Formula ePrix
Sources close to the proposed Saudi deal assured that the deed was 'as good as done.' According to Sportsmail, Formula One and Aramco, the desert kingdom's state-owned oil giant, agreed to a global sponsorship deal.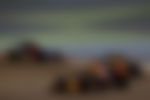 Is a new F1 venue in Saudi Arabia feasible?
ADVERTISEMENT
Article continues below this ad
Another major hurdle for F1 to navigate will be the numerous human rights issues that the country faces. It is also note-worthy that the teams, sponsors, journalists, and fans were guaranteed Liberty Media's protection.
If all goes well, then the race could bag an early-season slot, so that they can avoid the May-September summer heat.
Interestingly, the Bahrain International Circuit authorities welcomed the move. They insisted that a race in Saudi Arabia will only boost the Middle East's prominence in motorsport.
ADVERTISEMENT
Article continues below this ad
However, some say that no races will have to be sacrificed to make way for Saudi Arabia and Miami. In other words, the calendar could likely extend to a record 24.