REPORTS: Roger Federer and Laver Cup to Step Aside for French Open 2020
Published 03/21/2020, 12:55 PM EDT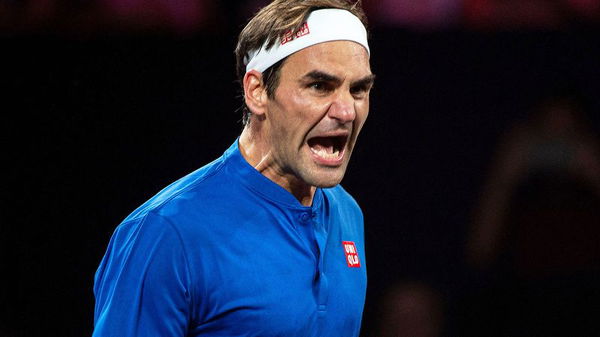 ---
---
The French Open 2020 officials took the tennis world by surprise when they announced a reschedule of the event. The new dates, as they announced, are to be September 20 to October 4, just a week after the US Open. The new dates overlap with the Laver Cup, causing a bit of friction between the two events. From the looks of it, Laver Cup has conceded defeat and now Roger Federer and other organizers of the event may look for new dates.
ADVERTISEMENT
Article continues below this ad
The COVID-19 outbreak has thrown all tennis schedules up in the air. While every canceled event wants to reschedule somehow, Roland Garros did exactly that quite secretively. They did not mind the dates clashing with the Laver Cup since they had little other choice.
The Laver Cup is scheduled between September 25 to 27. As you can imagine, they were right in the middle of a conundrum.
ADVERTISEMENT
Article continues below this ad
Roger Federer played a major part in the inception of this event. He holds a stake in the event too. His presence and influence meant it was always going to be a successful new event, and it was. However, can it stand up to a Grand Slam event and come out victorious? Absolutely not.
Roger Federer won't hesitate to reschedule
The organizers did initially signal their intent to carry on as scheduled.
ADVERTISEMENT
Article continues below this ad
From the looks of it though, their initial defiance seems to be wearing off now. According to Heinz Guenthardt, Roger Federer won't hesitate to change the dates.
"No certainly not. Nor can I imagine Federer insisting on the date of the Laver Cup. In Paris, 128 men and 128 women play in the main field alone, plus qualifications and doubles. There are about a dozen players at the Laver Cup. The ATP is a player association, it must act accordingly. Especially because the players in the lower ranks are now dependent on the money of the French Open."
Heinz is a close associate of Roger and also the captain of the Swiss Fed Cup team.
ADVERTISEMENT
Article continues below this ad
Another argument pointing to this possibility is that Federer himself would have to miss the French open if the dates are not changed. While it isn't the closest event to his heart, Roger will surely want to play on the clay Major if he can.