REPORTS: Tennessee Titans Left Ryan Tannehill In the Dark Before Trading Up For Malik Willis
Published 04/30/2022, 11:00 AM EDT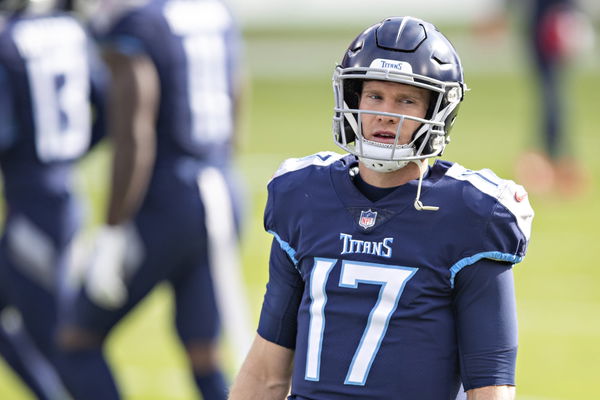 The Tennessee Titans had the best record in the AFC last season. Expectations were set relatively high for them in the playoffs. However, their playoff dreams were short-lived. The Cincinnati Bengals knocked them out in the AFC Divisional Round. It was mainly due to the horrible performance of their quarterback Ryan Tannehill.
ADVERTISEMENT
Article continues below this ad
Ryan had a decent season last year and led the Titans to the 1st seed in the AFC. As a result, they were given a bye from the AFC Wild Card round. Surprisingly, they failed even to win a single match in the playoffs. Due to Tannehill's subpar performance in that game, rumors started circulating about an exit for him from the team.
ADVERTISEMENT
Article continues below this ad
However, the team kept their faith in him and made it public that he would stay with the team for the upcoming season. The talent around the Titans' roster is immense, and any quarterback would love to lead them. Ryan Tannehill was relieved that his place on the team was not in jeopardy, and he would get another shot to prove his worth.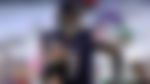 In contrast, The Titans shocked everyone, including Ryan Tannehill, when they traded up to acquire another quarterback from the ongoing NFL Draft 2022. The Tennessee Titans drafted Malik Willis from Liberty with the 86th overall pick in the 3rd round of the Draft.
Ryan Tannehill was left unaware of the decision made during the Draft
The Tennessee Titans traded up to acquire the 86th overall pick in the Draft to draft Malik. This was a surprising move, as there were no indications prior to the Draft that the Titans would add another quarterback through the Draft.
Update: The #Titans didn't consult with Ryan Tannehill before trading up for QB Malik Willis

— JPA Football (@jpafootball) April 30, 2022
More surprising was that Malik Willis was available till so late in the Draft. He was touted to be a first-round pick in this year's draft. Surprisingly, no team wanted to take a chance on him. As a result, the Titans might have got themselves a steal in the 3rd round.
Can Malik Willis threaten Ryan's starting position in Tennessee?
ADVERTISEMENT
Article continues below this ad
Malik Willis was one of the most high-profile quarterbacks of this class. However, his surprising fall to the lower rounds of the Draft left many people wondering about him.
ADVERTISEMENT
Article continues below this ad
The Titans might have struck gold in the 3rd round with him. Primarily due to his skills, which are well known to every person who saw him in college. He has an explosive arm and causes havoc with his running game as well. If Ryan doesn't step up this year, there is a big possibility of him losing his starting role to Malik.
Watch This Story: 'That Is Not Happening': Chiefs' Newest Acquisition and Tiktok Star Juju Smith-Schuster Won't Collaborate With Jackson Mahomes