Resolve Fights with Fists, not Diplomacy, with Upcoming Tekken 7 DLC
Published 02/21/2021, 1:01 PM EST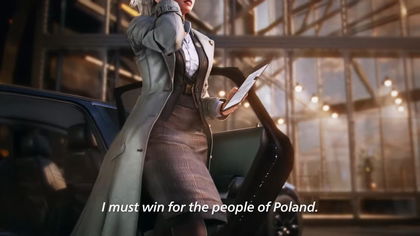 ---
---
Tekken is one of the iconic games of the arena fighting genre; a game that ties many of us to our childhoods. It's perhaps the only franchise that has still prevailed among all the arena fighting games that used to dominate the video game market back in the day.
ADVERTISEMENT
Article continues below this ad
Over the years, the games have improved in terms of visuals, but the core gameplay has remained the same. This is why even though the franchise is currently on its seventh title, old-school gamers still feel the nostalgia associated with it.
With new iterations, comes new gameplay content and DLCs. While almost every other title out there has been releasing impressive DLCs, Tekken took the cake with the recent teaser of their upcoming DLC. To everyone's surprise, the game has added a fictional female iteration of the Prime Minister of Poland!
ADVERTISEMENT
Article continues below this ad
Further reading: Fortnite and Peter Griffin is the Most Bizarre Crossover Ever
Looks like politics is not the answer anymore, not with the upcoming Tekken 7 DLC
Bandai Namco teased a new playable character for their upcoming Tekken 7 DLC at the Japan Fighting Game Publishers Roundtable earlier today. This tease took everyone by surprise as it showed a mysterious woman leaving a vehicle while talking on a cell phone. The voice from the other end of the phone identifies this silver-haired character as "the Prime Minister".
ADVERTISEMENT
Article continues below this ad
The voice from the other end says, "Prime Minister, and that threat…". To this, the Polish Prime Minister replies, "I must win for the people of Poland". 
Of course, she is not modeled on the real Prime Minister of Poland, Mateusz Jakub Morawiecki, who has been in the position since December 2017.
Bandai Namco had consulted with the Polish Embassy in Tokyo before going ahead with this. During this, they had also done some research on the character. Currently, this tease is all that Bandai Namco has revealed about the DLC. Fans can expect a complete trailer drop soon.
ADVERTISEMENT
Article continues below this ad
The Polish Prime Minister will be a part of the DLC 18/19 pairing, which Bandai Namco aims to release in early spring this year.