Respawn Devs Reveal That a New IP is in The Oven Right Now
Published 04/24/2021, 2:54 PM EDT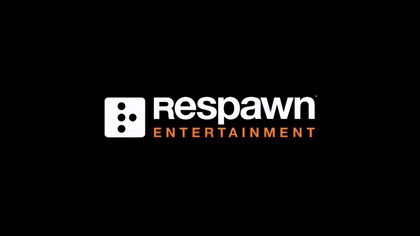 ---
---
Respawn has been the studio behind titles like Titanfall, Star Wars Jedi: Fallen Order, the classic franchise Medal of Honour, and of course, Apex Legends. For a while now, the community has been eagerly waiting for updates regarding the upcoming titles in the Titanfall series and the sequel to the iconic Star Wars title, Fallen Order. However, all have been for naught as some devs at Respawn have revealed some bittersweet news for fans.
ADVERTISEMENT
Article continues below this ad
Recently, Steve Kah Hien Wong, an Australian game programmer working for Respawn Entertainment, revealed this news in the form of a job listing announcement on Twitter. As it turns out, Respawn is currently working on an all-new independent project and is on the lookout for an "Incubation Team Software Engineer" for the same. His tweet reads:
"Want to get in early and help build a new IP from scratch? We're a team of *5* right now looking for our 6th (a coder)!"
ADVERTISEMENT
Article continues below this ad
Subsequently, Vince Zampella, the head of the studio, retweeted Steve's tweet and has called this project "super exciting stuff". The original job listing put up by Respawn itself, says: "We are looking for a Software Engineer to join a compact incubation team currently developing a brand new IP. "
Furthermore, the Design Director on the Jedi team, Jason de Heras, has also tweeted about this employment opportunity on his Twitter handle as well.
But what does this mean for the other Respawn titles the community has been anticipating?
With this news, fans have started questioning the possibility of Star Wars Jedi: Fallen Order 2 and Titanfall 3. The former had become a major phenomenon with its release. It is only natural for the community to demand more from this title.
ADVERTISEMENT
Article continues below this ad
Titanfall 2 had built a niche fan base for itself as well. However, with the news of a new IP in development, we doubt whether these titles will see the light of the day. And the community is not really happy about it. However, a fan on Twitter made an interesting point about it.
This would not change the future of Titanfall 3 in any way. Titanfall 3 will be developed whenever Apex isn't popular anymore because the Apex team is the team that would develop it.

— ne0tic (@Officialne0tic) April 23, 2021
ADVERTISEMENT
Article continues below this ad
However, this new IP is an exciting opportunity for developers waiting for their big break. Respawn made it clear that it is encouraging freshmen who understand the trade and are good at it. Being associated with Respawn for a project is a feather one would love to flaunt in their proverbial hat.