Restaurant Owner Reveals Details of Carjacking Attack on Mesut Ozil and Sead Kolasinac
Published 07/26/2019, 4:26 PM EDT
By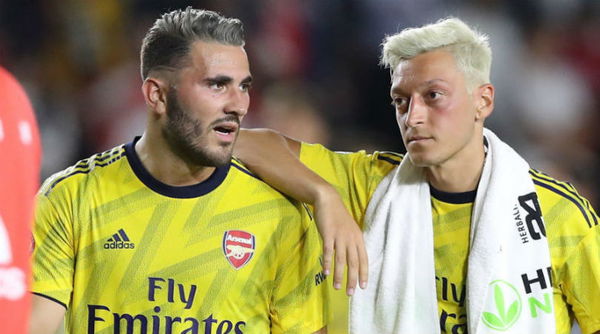 Arsenal pair Mesut Ozil and Sead Kolasinac were involved in an apparent carjacking attack as they fought off two men welding knives in London on Friday. 
ADVERTISEMENT
Article continues below this ad
The video of the incident, which has been circulated on social media, shows how Sead Kolasinac jumped off the car to confront the two masked thugs who tried to harm the footballers. 
Both Ozil and Kolasinac were in their car with their wives when the armed aggressors pulled alongside the vehicle in order to rob them. They brandished knives at the Arsenal left-back as he bravely faced the attack.
ADVERTISEMENT
Article continues below this ad
Mesut Ozil, meanwhile, got off the car and helped the player's wives reach a nearby restaurant called Likya where they sought refuge. The Turkish diner's owner, who is a close acquaintance of the 30-year old, revealed intricate details of the incident. 
"The incident started away from our restaurant. At first, the armed gang attacked the car with stones. Ozil immediately called us to call the police. We did just that. After that, they came to our restaurant for protection. Ozil was very relaxed and his wife was a little bit scared. I feel sorry for her," she narrated.
"I've known Mesut for quite a good amount of time. I really love him, he's a great boy. He is like my child. I could do anything for him. I could even die for him because I love Mesut so much. He and his wife are very good people, we are like a family. The other guy, Sead, I also know him very well. He is very brave, very respectful."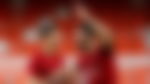 Another financial worker, who saw the incident as a bystander, explained, "It was totally mad and strange. Ozil looked absolutely terrified, as anybody would after being chased by men with knives."
"He looked like he was running for his life. And I suppose he was. I saw him disappear into the restaurant with the motorcycle guys on his tail. They didn't take off their helmets and were all in black, wearing long-sleeved tops in this hot weather. They stood out. It was really creepy."
"God knows what would have happened if they'd caught him. It looked to me like he'd have been hacked to shreds and he clearly thought so too."
ADVERTISEMENT
Article continues below this ad
Both Mesut Ozil and Sead Kolasinac recently arrived in the English capital after their preseason tour in the United States. The German and Bosnian international both started in Arsenal's final friendly match against Real Madrid.
ADVERTISEMENT
Article continues below this ad
However, their shocking encounter with the armed robbers will have surely left a negative impact on the pair. Arsenal are providing the players with psychological support following the incident. The players will return to normal training as they prepare for an important season at the Emirates Stadium.
The Metropolitan police said that no arrests have been made yet but inquiries are continuing in full force.