"Retiring from Warzone"- TimTheTatman Joins Tfue and Nickmercs in Fortnite Return
Published 11/18/2020, 10:41 AM EST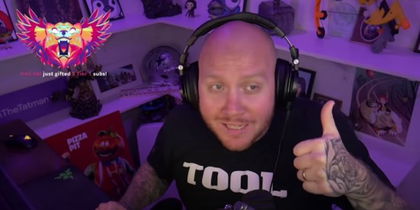 ---
---
Following its unprecedented success, Fortnite had been witnessing a steady downfall in its user base lately. From the looks of it, there were two major reasons for this.
ADVERTISEMENT
Article continues below this ad
Primarily, the community felt a lack of transparency and interaction from the developers. Also, many of the prominent content creators quit playing the game with the emergence of alternatives like Call of Duty Warzone.
With that being said, the Marvel-themed Fortnite season has been an astounding success so far, and several big names like Tfue, Ninja and Nickmercs returned to the game unexpectedly.
ADVERTISEMENT
Article continues below this ad
The latest name to make this list is Timothy John Betar, better known by his alias TimTheTatman. Tim teamed up with his fellow streamers and buddies, SypherPK and Nickmercs on his return.
The trio certainly enjoyed the game more than ever, and Daily Clip Central covered it in a recent video.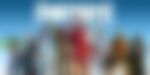 TimTheTatman proves he's a better Fortnite player than SypherPK and Nick
Back in the day, TimTheTatman was one of the best players in the community with over $36,000 in earnings. Despite some early exits in the initial games, the streamer got into his element soon.
After taking on some sweaty gunfights, he regained his confidence and sarcastically claimed, "I'm retiring from Warzone bro, I'm back on Fortnite."
Following the unexpected announcement, Tim, Nick and SypherPK shared a laugh.
Later, the streamer tweeted, "Fortnite was fun today I can't lie.." 
Implications of the return of the veterans
Owing to skill-based matchmaking, even the biggest content creators quit playing Fortnite. Apparently, they could not enjoy the game nor create interesting content while playing in a lobby full of equally skilled players.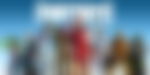 ADVERTISEMENT
Article continues below this ad
However, the recent developments tell a different story because the veterans are not only playing the game again but having a good time too. Ninja, TimTheTatman, and Nickmercs enjoyed their comebacks and promised more Fortnite content to their fans.
The same might not be true for Tfue, who also came back to Fortnite, but things did not go as planned.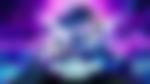 ADVERTISEMENT
Article continues below this ad
To say the least, the huge Marvel-Fortnite collaboration has worked in the favor of
Epic Games
. Do you think fans will witness some more veterans coming back to the game?