Rex Chapman Reveals How Shaquille O'Neal Publicly Called Out a Young Kobe Bryant After a Loss
Published 04/07/2021, 1:00 AM EDT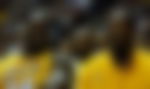 ---
---
The Los Angeles Lakers were a force in the late 90s and early 2000s because of their star duo of Kobe Bryant and Shaquille O'Neal. They were one of the most dominant duos the league had ever seen, leading the Lakers to a three-peat.
ADVERTISEMENT
Article continues below this ad
But it took some time for them to adjust and get the best out of each other. They didn't find any success in their first two years together, and Shaq wasn't afraid of publicly expressing his annoyance.
During a recent interview, former Phoenix Suns player, Rex Chapman, reminded Shaq of a funny incident. After Chapman's Suns beat Kobe and Shaq, the Diesel had had some brutally honest post-game thoughts.
ADVERTISEMENT
Article continues below this ad
"We beat you guys in LA," Chapman said. "After the game, I picked up the paper the next day, and you said, we got guys out here shooting one-legged shots, thinking they're Rex Chapman (while) talking about Kobe… You were hot at them… Kobe was like a first or second-year player."
The game Chapman is likely referring to is the Suns' seven-point win over the Lakers from February 1998. Despite Shaq's 30 point effort, Kobe and a few other players underperformed, and they eventually lost. Despite Kobe just being a second-year player, Shaq didn't spare him in the post-game interview and criticized his shot selection publicly.
Rough start followed by three titles for Kobe Bryant and Shaquille O'Neal
In his first two seasons, Kobe showed promise, but there were also many rough moments. The loss against the Suns was one instance, but the biggest one was his struggle against the Jazz in the playoffs a year prior. The Jazz swept the Lakers in the 1997 Playoffs, and Kobe had a nightmare Game 5, where he airballed four times in five minutes.
ADVERTISEMENT
Article continues below this ad
But he was still young, so the team was patient with him. And Kobe continued to work harder to improve and finally in the 1999-2000 season, he got a chance at redemption. From that season onwards, Kobe and Shaq became an unstoppable duo. They got their first title after beating the Pacers in the 2000 NBA Finals.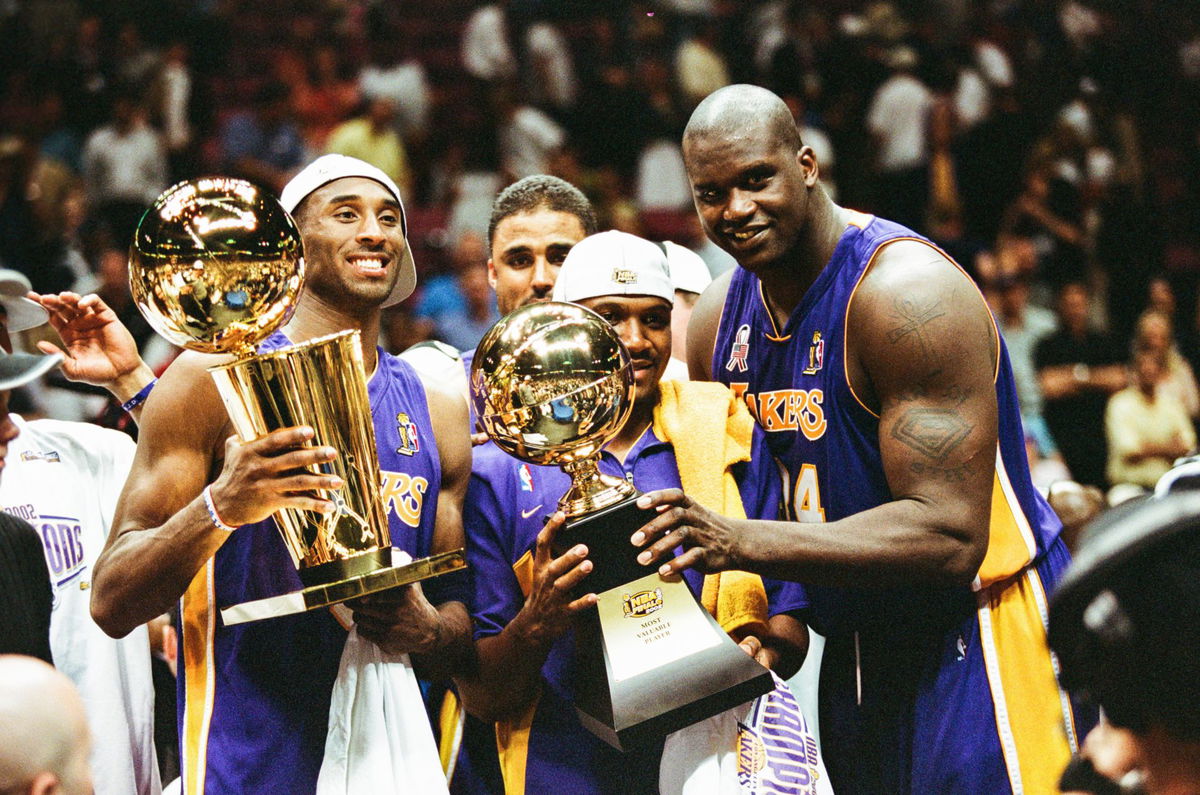 They continued this momentum and beat the 76ers and the Nets to win the 2001 and 2002 NBA Finals as well. It was a historic three-peat, and also the most recent one in the NBA. Not only did it seal their status as all-time greats but also as one of the best duos ever.
ADVERTISEMENT
Article continues below this ad