Ricciardo Backs Verstappen amid Media Criticism
Published 06/09/2018, 7:23 AM EDT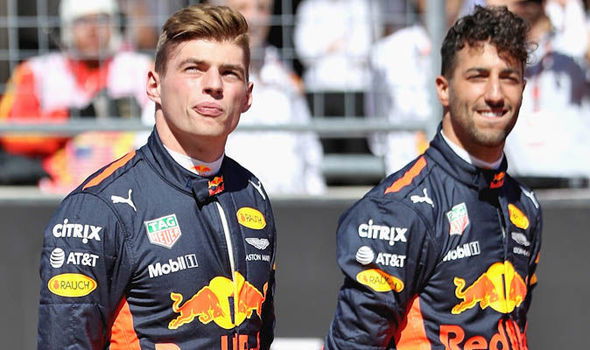 Red Bull's Daniel Ricciardo has said that he sympathises and "understands" team-mate Max Verstappen's frustration. The Dutchman has been under fire due to a series of accidents at the start of this season.
ADVERTISEMENT
Article continues below this ad
Verstappen has been in the thick of several on-track incidents or collisions at every race weekend so far in 2018. At this weekend's Canadian GP he showed the first signs of cracking up with the media. When responding to a question, he snapped: "I get really tired of all the questions. If I get any more I might headbutt someone."
Although he was jesting, Verstappen seemed genuinely annoyed at the pestering. Red Bull chief Christian Horner said: "It's grating on him that he is having to answer the same question 50 times."
ADVERTISEMENT
Article continues below this ad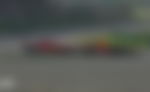 The Dutchman has picked up a solitary podium finish so far. Meanwhile, Ricciardo has already got two race wins under his belt. To makes matters even more bittersweet, the Australian is on the fringes of the world title battle.
Speaking about Verstappen's frustration, Ricciardo said: "I understand.
"Now he's in the spotlight, the P3 crash [in Monaco] wasn't a small error, but any small error now he is probably going to get a little bit picked apart from.
"There will be times where it's probably going to be frustrating but at the end of the day I guess it's in his control.
"He's pretty headstrong, he won't let it get to him too much. I understand where it's coming from."
ADVERTISEMENT
Article continues below this ad
Ricciardo and Verstappen have usually been closely-matched for pace and dueled often. But they crashed into each other while battling at the recent Azerbaijan GP. However, the pair's off-track relationship has been intact.
"If he was to ask me something I would happily tell him my position or my point of view. I wouldn't hide anything from him," said Ricciardo.
"I won't go up and put my arm around him and say 'let's have a talk', I don't think it's my place. But if he came up and asked me something I'd be open and honest."
ADVERTISEMENT
Article continues below this ad
"I wouldn't say a lot, but we have a pretty good off-track relationship.
"Even after Monaco we spoke quite a bit after the race, even Monday we spoke a little bit. It was more I was encouraging him to come and have a few beers but he said 'maybe it's best you drink today and I'll just chill out'."