Rich Energy Release Statement in Wake of Haas F1 Sponsorship Saga
Published 07/12/2019, 3:53 PM EDT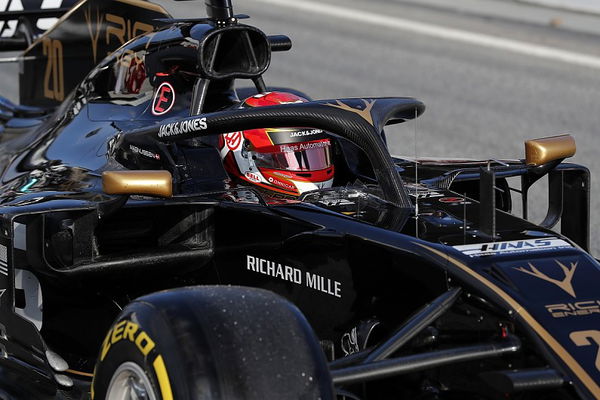 The Haas F1 team have a lot of things to worry about and their list of burdens is increasing. From being forced to remove the stag logo from their car for copyright infringement to title sponsor getting sued, the team has nearly seen it all.
Now, Rich Energy has sent a letter on behalf of the Haas F1 team, explaining the situation. As it turns out, bikes company, Whyte Bikes, won a court case against Rich Energy regarding theft of their logo.
The letter was addressed to shareholder Neville Weston, who plans to take control of Rich Energy from William Storey. However, it would only happen if it becomes clear that Storey is no longer in charge of the company.
https://twitter.com/rich_energy/status/1149670559296307200
The letter was from Haas's lawyer Jeremy Courtenay-Stamp who was concerned about the ability of Weston to acquire the company. The letter backs Storey's claim that he is still in control of Rich Energy. Courtenay-Stamp noted that the Haas F1 team would deal with new management at Rich. However, it would only be if it "sees clear and unambiguous evidence that Mr Storey has been removed as a director of the company and that a new CEO has been validly appointed in his place."