"Ridiculous Banter": Nick Krygios Trolls Andy Murray, Gael Monfils and Himself
Published 01/08/2021, 4:00 AM CST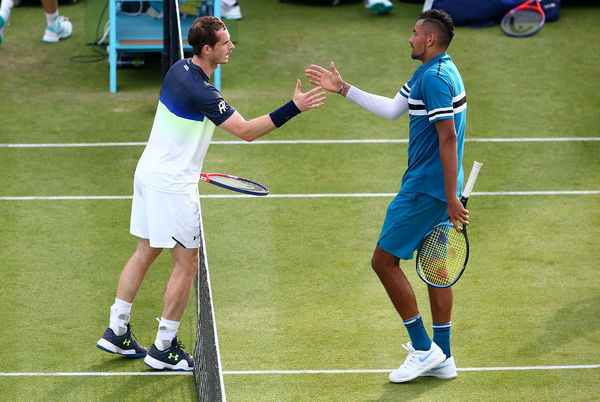 ---
---
Australia's Nick Kyrgios has been one of the most entertaining guys on tour. He has been quite a crowd puller over the years gone by. His antics on the tennis court and outside of it garner quite a lot of attention. Many a time, he has exchanged words in good humor with spectators present for matches.
ADVERTISEMENT
Article continues below this ad
Recently, Tennis TV put up a post on Instagram, which was a quiz of sorts, and fans had to make a selection from the given choices. The situation was that there were four cars. In the first car, there is Rafael Nadal, Novak Djokovic, and Roger Federer. In the second, there is Dominic Thiem, Diego Schwartzman, and Stefanos Tsitsipas.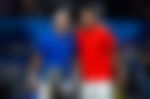 The third car has Stan Wawrinka, Benoit Paire, and Grigor Dimitrov. And finally, in the fourth, there is Nick Kyrgios, Andy Murray and Gael Monfils. The challenge was for people to choose the car they would want to be in for a '12 hour drive'. The situation and atmosphere in each car would certainly vary as each set of players possess different personalities. 
ADVERTISEMENT
Article continues below this ad
Nick Kyrgios to lead the banter in the fourth car
Nick Kyrgios was quick to state that the fourth car would produce ridiculous banter, because of the presence of Andy Murray, Gael Monfils, and Nick himself. Considering the given options, one can certainly say that the fourth car would be quite jovial while the first car would have a more sober atmosphere. 
ADVERTISEMENT
Article continues below this ad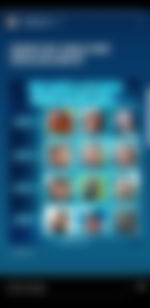 However, with the presence of Djokovic, things could lighten up in the first car, as he goes by the tag of the 'Djoker'. Even in car number 3, given the presence of Benoit Paire, things could get out of control in an amusing manner. Meanwhile, Tsitsipas could be the one to break the ice in car number 2. 
Which car would you pick?
ADVERTISEMENT
Article continues below this ad