Rifts And New Spaceship Event Added In Fortnite
Published 08/02/2020, 1:00 PM EDT
---
---
Fortnite battle royale season 3 has almost completed 3/4th of its tenure. The water level has receded substantially and a large portion of the map is now available. There is also a new event that Epic has lined up for players, along with the new POI. 
ADVERTISEMENT
Article continues below this ad
It is not Atlantis, rather it's renamed into Carl. It was never certain whether Atlantis would be a part of season 3. Nevertheless, we are hoping that, somehow, Epic will find a way to surprise us there. This new POI features quite a picturesque view. It is semi-submerged, thus getting out can be tricky if a fight takes place. Also, people mostly wait on the shoreline, sniping, as the players come out. 
The new mini-event that is related to piecing together a spaceship seems pretty interesting too. SypherPK made a comprehensive video where he explains the best way to get the challenges done.
ADVERTISEMENT
Article continues below this ad
Rifts got added with a new spaceship event in Fortnite
We all remember when walking through one of these rifts gave us a re-jump from the sky. It seems that Epic Games does want to balance the air superiority in the game. With whirlpools acting as faux-launchpads, and now rifts, players are going to take advantage of this. 
The spaceship near Craggy Cliffs is incomplete and needs to be pieced together. There are three distinct pieces hidden in plain sight, so don't forget to check the water nearby. Once these pieces are correctly organized, the spaceship just zooms off. Sypher also noticed that inside the spaceship, there is a legendary chest. However, it did not work out for him either because the spaceship wasn't properly organized or because of a glitch.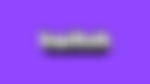 ADVERTISEMENT
Article continues below this ad
New POI? Will there be an Atlantis?
Season 4 of Chapter 2 is right around the corner. Epic reveals the most expected elements right at the end of the game. The Carl POI does have a crystal castle but that might not be the Atalantis.
As Sypher theorizes, Atlantis might rise up from the water. Maybe on the last day, maybe over the next week, no one knows for sure. For now, the best we can do is complete the new spaceship challenge.
ADVERTISEMENT
Article continues below this ad
Source – SypherPK (NEW SPACESHIP EVENT Brings Back RIFTS!)
Trending Stories