Riot Games Encrypt Message in Valorant Anti-Cheat to Recruit Hackers
Published 07/15/2020, 4:42 PM EDT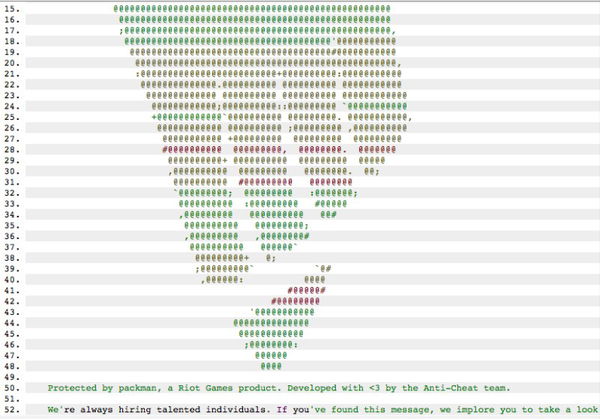 Although it has not been around for long now, Valorant already has one of the most efficient anti-cheat systems. And now, Riot Games is trying to step up their game in the anti-cheat front by intending to hire hackers and cheaters.
Games from Riot namely, Valorant, League of Legends, etc. are protected against cheats and tampering of files by a system within which there is a file called packman. Here is the interesting bit: devs hid a message in the packman file showing their desire to recruit hackers and cheaters who came across this while trying to tamper with the files.
Further reading: Valorant: Changes to Guardian and a New Orb in Update
ADVERTISEMENT
Article continues below this ad
Valorant devs hid a job offer in the anti-tamper system
Valorant devs have hidden this message (or rather job offer) in a file called Stubs.dll. This file is a part of the game's anti-tamper system. There is a group of hackers who reverse engineer games and find out its vulnerabilities to create cheats for the game and sell it. They were one of the first to come across this message back in April, along with some online players. They posted this on a popular forum for cheaters. The message reads as follows:
"Protected by packman, a Riot Games product. Developed with <3 by the Anti-Cheat team. We're always hiring talented individuals. If you've found this message, we implore you to take a look at our jobs page and see if anything catches your interest: https://www.riotgames.com/careers."
ADVERTISEMENT
Article continues below this ad
Further reading: Summit1g and Rod Breslau Compare Valorant to Rainbow Six and CS: GO
According to
vice.com
, a Riot Games employee has confirmed that the company is, in fact, looking to hire such people who can exploit weaknesses in a game and create cheats. They believe that someone who is doing it as a hobby or is just curious might find this as an interesting career choice. But they also seem to be sure of the fact that the ones who do this to sell cheats for money will not be interested.
A good move in order to strengthen the Riot Vanguard further
ADVERTISEMENT
Article continues below this ad
If Riot succeeds in recruiting someone with firsthand experience of creating cheats, it may give them more insight and give them an edge over other anti-cheat systems out there. This might just be the solution that we are looking for in this to the ongoing war against cheating. Now to see how this turns out.
What do you think about Riot's anti-cheat system?