Riot Games Rolls Back Latest Valorant Patch Following Update Issues
Published 03/23/2021, 10:28 AM EDT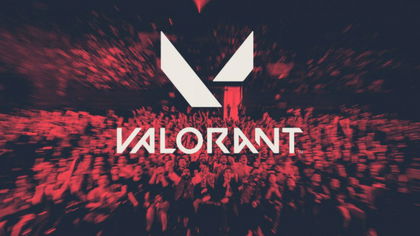 ---
---
Things have not gone as planned for Riot Games following the release of the latest Valorant patch. The developers rolled out this update to tweak the game and improve performance, but instead, it caused more issues. The studio has now decided to roll back the update and has also offered a useful remedy.
ADVERTISEMENT
Article continues below this ad
The last patch caused the game client to unnaturally crash on its own. Now that the creators have acknowledged the problem, they have also offered a statement and a solution for the same.
ADVERTISEMENT
Article continues below this ad
We're aware that the recent VALORANT update is causing some PC systems to freeze. We paused the update for those who haven't downloaded it yet – you should be OK until we find a fix. For those who updated, uninstalling/ reinstalling Vanguard will put you on the old patch for now.

— VALORANT (@PlayVALORANT) March 23, 2021
However, this news has attracted criticism from fans world-over. Some fans had thought that their personal computers were not performing up-to-mark. Subsequently, other fans were infuriated with the constant issue that resulted in temporary bans since they were forced out of matches. Although, the developers have offered a sound solution that fans can use to prevent the issue.
The existence of horrible bugs, broken strategies, and so on has already caused a lot of problems. Naturally, this news was not going to get a positive response from the fanbase either. The Twitter thread attracted a lot of flak from the community.
Twitter reacts to Riot Games rolling back Valorant patch
Fans shared their frustration with the game on the thread, as the title continues to stumble with updates. It was not long ago when Omen and Sage's glitches were causing frustration in the community, while the Killjoy turret bug made Haven unplayable.
This fan's suggestion seems on point, as it is quite possible for people to assume the worst. Tech upgrades and services usually come attached with a hefty price that can cause problems.
Are you compensating those that have had to have their PCs looked at by tech guys??? That shit is expensive!!

— Diva (@TheOriginalDeev) March 23, 2021
Riot Games needs to take the problems of other regions that do not enjoy the same facilities as the first-world nations.
The stringent step against AFK players and toxic members has certainly worked out. This fan shared his experience post-patch, and how he suffered a ban because of his ill deeds.
Please un com ban me it's not my fault my tm8 was 2-10

— The big fucking mike (@TheBigMike420) March 23, 2021
Some fans continue to report the performance lag, despite following the instructions. It looks like Riot Games has a lot of work on its plate, and it must figure out a proper solution soon.
bro it's still fricking freezing even though all I did was install the latest update is there any other way to fix it? I don't wanna uninstall and re-install man I just fricking wanna play piss pic.twitter.com/D0Qq92zPZ2

— Little Mirt (@crazy_yemi) March 23, 2021
ADVERTISEMENT
Article continues below this ad
The new AFK system might seem too harsh, as it prevents you from gaining XP and also hands out a temporary ban. This fan faced the wrath of the new system, but he was clearly not at fault.
Can you fix your afk systems for that then? I crashed, came back, crashed again, and came back one last time.
Only missed 5 rounds but I still came back and played the game out to the end

— Nightstream (@SiriusNights) March 23, 2021
ADVERTISEMENT
Article continues below this ad