The Rise of Chris Smalling
Published 11/23/2015, 1:38 PM EST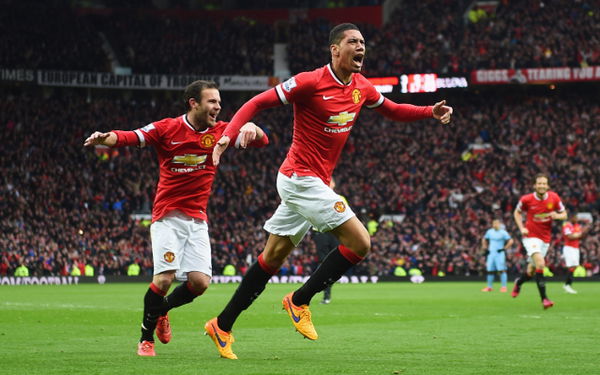 Date: 2nd Nov, 2014
ADVERTISEMENT
Article continues below this ad
Time: 13:30 GMT
Location: The Etihad Stadium, Ashton New Road, Manchester, UK.
ADVERTISEMENT
Article continues below this ad
It's been 386 days since "Chris" Smalling was sent off in this typical Manchester derby typified by its high tempo and action at both the halves. A school boy attempt to block Joe Hart from launching the ball forward earned him a yellow card and later in the same(first) half, an even sillier challenge on James Milner had him sent off with City fans at the Etihad waving him goodbye.
A year later and Chris Smalling is nowhere to be seen. Instead, Manchester United have found a new defensive rock in their back four, someone they have dearly missed since the good ol' days of Nemanja Vidic and Rio Ferdinand at their peaks, in the form of a certain "Mike" Smalling. The metamorphosis of Chris Smalling from a highly talented defensive prospect who has been prone to make silly errors belying his age, talent and responsibility to being a defensive lynch-pin and a natural leader of the back four, justifying his talent and the management's faith in him and their decision to keep him, is no short of a mystery similar to the amazing transformation of Prince Xerxes to God-king Xerxes in 300: Rise of an Empire.
The evolution of Chris Smalling to Mike is quite an intriguing one. To be fair, Smalling has been steadily and visibly improving since his aforementioned sending off, that led his manager to call him 'stupid'.
Since then, however, Smalling has risen, both in stature and form. This season, particularly, he has been in an inspired form, carrying Manchester United to the most number of clean sheets in the League and an ultra impressive run of not conceding a goal for over 10 hours in all competitions, before Marcos Rojo conceded the penalty against Watford which was converted by Troy Deeney.
The secret to the rise of Chris Smalling's form can be attributed to a certain sense of maturity and responsibility imbibed in him especially after that horrendous outing at Manchester City.  Add to that, a great training session all through the week led the manager and the defensive partnership at the back four which looked to be the weakest link in this United side up till July – they are now actually the strongest in the league.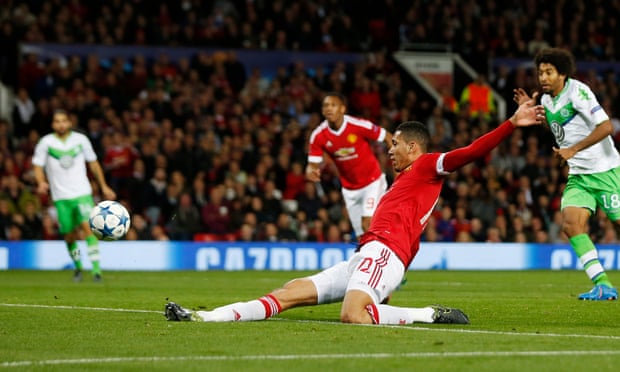 As said by Chris himself in his latest interview to MUTV, "I think it's the hard work on the training field. We do a lot of tactical play, we play a lot of 11 versus 11s and, in terms of how the pitch is broken up, we know where as a front pair when to drop and how deep for us to go. Each day, we work on that and I think it's paying off where, no matter who comes into the team, we know our jobs."
Louis van Gaal is known as a strict disciplinarian and all of the sides he has managed so far have a certain style of play which puts emphasis on the structure and the shape of the team while playing. This allows the players to know what they are actually doing on the field while attacking or defending and what their other teammates are entitled to do. In the words of "Mike"- "We know our jobs." And that has been the main difference between Chris Smalling and "Mike" Smalling, which is, in turn, has manifested itself entirely on the defensive line – that of decisiveness. Smalling has been more decisive, letting his voice being heard at the relatively inexperienced back four.
When he was regularly paired with Daley Blind at the beginning of the season, everybody wrote the pair off, citing Smalling's rather unimpressive and inconsistent run of performances last season defensively and Blind's lack of physicality, pace and aerial prowess to be their main reasons. The pair not only silenced their critics, they banished them into exile. And Smalling was in the thick of the appreciation because of a series of particularly impressive performances which prompted people to stand up and take notice of him.
Confidence is another key. There is no doubt that Chris Smalling is talented given the fact that Sir Alex bought him from Fulham and kept him at United along with the likes of Nemanja Vidic and Rio Ferdinand . It's only now, under Louis van Gaal, that he is realizing his full potential and a part of it can be attributed to a steady growth of confidence with a series of good, solid performances. And frankly, in almost all the games, Chris Smalling hasn't put a foot wrong. He's been towering in the air, dealing with pretty much anything and everything coming into his box. He's been brilliant defensively ( Haven't I said that already?), making crucial interceptions and magnificent tackles. And he's been exemplary in bringing the ball out from the defense and as has often been the case, he seldom hooves the ball up-field blindly. Instead, he looks to pass the ball to his teammate and keep possession, something his manager adores like a teenage girl with a crush on his sweetheart.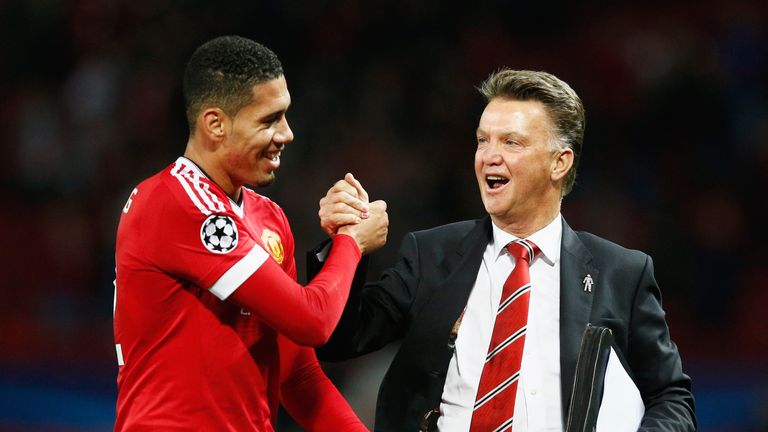 Statistically speaking, Smalling has been absolutely blinding this season making an impressive 2 tackles per match and 2.5 interceptions per match while fouling only 1.2 times per game. It's been quite a turn around in Chris Smalling's fortunes this season and whatsoever maybe the reason(s) for such a change of form, United fans and Louis van Gaal certainly aren't complaining. Neither is David de Gea who must have been surprised to have so much less work to do this season in front of the goal after almost single-handedly propelling Manchester United into the top 4 last season.
ADVERTISEMENT
Article continues below this ad
A tally of 37 goals conceded in the 2014-15 campaign was certainly not a poor return — and only five more than the league's best defense of Chelsea — but none of Louis van Gaal's central defensive options ever truly convinced last year.
This time around, as things stand right now, Manchester United have conceded just 9 goals in 13 games this season which is presently the best in the League. Next, they travel to Leicester to face the Premier League's best attack who lead the pack having scored 28 goals this season. Jamie Vardy will be Smalling and Co.'s biggest test to date this season and that's when the real mettle of the metamorphosed defender will be tested. With a reigning spot at the top of the table at stake, whoever trumps the other next Saturday will be in the driving seat to win the title race. Given the looks of it, Chris, or as the fans now call him, "Mike" looks like the best defender in the league and is in good shape to take on Ranieri's boys. Smalling's and United's redemption match after last year's embarrassing 5-3 defeat in the same fixture is revving up to be a treat.
Chat S*** Get Banged?
ADVERTISEMENT
Article continues below this ad
Lets just wait for the referee to blow the whistle coming Saturday at Leicester.