The rise of Robert Lewandowski
Published 10/31/2015, 10:45 AM EDT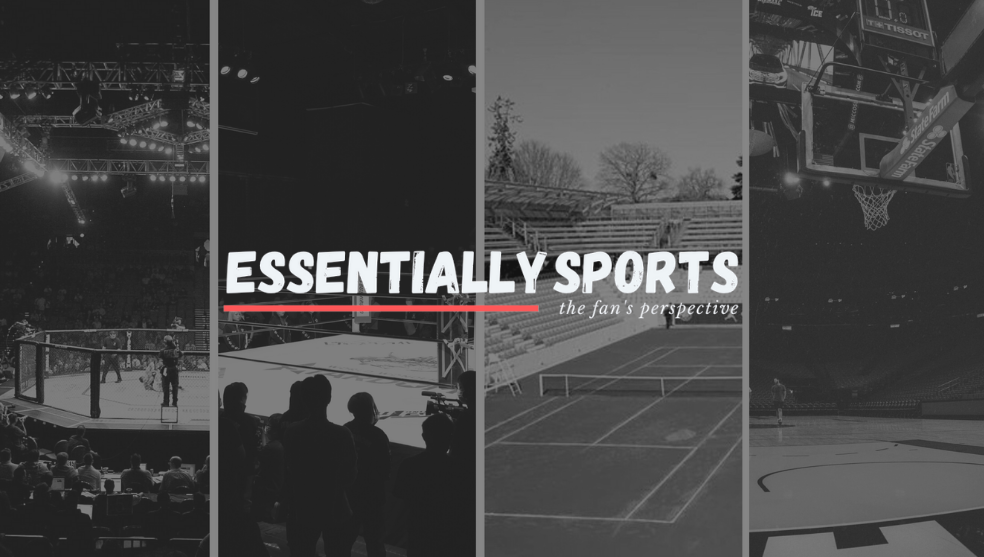 ---
---
In an era of football dominated by certain two immortals of the game, a certain corporeal has risen up the ranks. Unlike the hotbed of talent what we consider is Western Europe or South America, the little kid from Warsaw, Poland went on to make heads turn and question the line between immortals and those who fight for it. Robert Lewandowski, the star man of Bayern Munich is on the best form of his life. For Messi or Ronaldo, scoring every game is natural. For anyone else, it's nothing short of a feat, and that is what he is proving to be.
ADVERTISEMENT
Article continues below this ad
A young teen from Warsaw, he played his initial games for the Delta Warsaw youth club. After being noticed by Polish 3rd tier team Znicz Pruszkow, he joined the club only to help them get promoted by being the top scorer of the league. This attracted a lot of attention towards him and put his name in the European footballing world. But it was his fate which decided his future- a serendipity of sorts.
While at Pruszkow, he quite particularly caught the eyes of one Tony Mowbray, the  then Blackburn manager. Although most English scouts believed him to be way too scrawny to play in England, he believed otherwise. He found in Lewandowski, the young 20-year-old to have the potential to transform their place. He put a loan offer with a £600,000 transfer deal but Pruszkow wanted more and Lewandowski wanted another year at Poland to develop himself. Unfortunately, after the period of a year, Toby Mowbray moved out of Blackburn but did not lose hope of him at Celtic but he proved to be too costly. Sam Allardyce though, who was appointed the new Blackburn manager wanted him desperately too. So much so that he even invited Robert Lewandowski to watch the game against Everton and make his choice. As destiny would have it, Mother Nature played her role, in the form of the Icelandic volcanic ash of  Eyjafjallajokull volcano interrupted almost all flights in and out of Europe. With Britain being cut out of the story, Dortmund swooped in on the man and got him on a bargain value. It was later learnt that even Tottenham had eyes on the lad, but it did not materialize.
ADVERTISEMENT
Article continues below this ad
The opportunity they missed out on a talent like this would have probably led to them cursing and swearing. The player's style is not very different from most of the strikers we see in modern European football. But the switch lies in how well he executes it- with an ease which almost seems effortless to the naive and beautiful to the learned. "Pace, two-footedness, a strong header of the ball, and exceptional technique"- according to the ex-Dortmund manager Jurgen Klopp were his best qualities on the field. "The biggest satisfaction you can get is when you take a player from Poland, from a small club and watch him play like he does today," he quoted from the Daily Mirror. "The difference between that player we signed and the player he is today is unbelievable." His continuous stream of praises for the Polish international has surely ignited rumours of him coming to Liverpool, but it's a fairly exaggerated one, considering Bayern would not give away their best striker.
He does not seem to be of the same class of players who emerge as prolific goal-scorers from Bundesliga. Last season, Dost from Wolfsburg had scored an amazing 14 goals from 8 matches, but also took 127 more minutes. In the 12 games he has played for the club(started and subbed in) he has scored a total of 16 goals, a great feat in itself. Even outside Germany, his stats bite many others to the dust including the likes of Sergio Aguero, Zlatan Ibrahimovic and Luis Suarez. Including his International stint, his 22 goals in 15 games is 5 more than Messi's and Cristiano Ronaldo's put together. And the cherry of the cake – Not a single penalty. He even seems all set to break the all-time legend Gerd Muller's record of 40 goals in Bundesliga soon enough.
It was quite a mystery for Bayern Munich fans about the oncoming of Lewandowski from Dortmund. All though he was a free transfer, another number 9 in the team which had Mario Mandzukic did not seem to make sense. More even so considering Pep's playing style at Bayern Munich, which unlike Jupp's, completely isolates the wings and is purely possession based.Fortunately for the Polish, the injuries in his team proved to be a blessing in disguise for him. With Ribery and Robben both absent, Costa took the lead role in the wings. This gave the team a semi-counter-attacking style of play, which suited Lewandowski well. Pep  chose him ahead of Muller and he made sure he gave him enough reasons to ensure his position for a long time to come.The whole gameplay has shifted to provide balls to Lewandowski, with Muller as his support double. The team shifted from a fluid forward 3 trio to a central striker role.  The team's deepness in the squad also belies the capabilities of him as a striker. His poaching skills are almost next to none, bar his teammate Thomas Muller. His positioning his above good and he has an excellent head.
What may scare many, is what can be expected of him. With Robben and Ribery soon to join the team, it means even deeper, accurate and clear balls for Lewandowski to score. Let us put that to perspective. According to Opta stats, he has wrecked this carnage even though his finishing is not even at par with Dortmund's Aubameyang- a mere 57% "Big Chances to Finishing" in comparison to the latter's 75%. Basically, the chances created by Bayern Munich are much more than that of Dortmund. With the dynamic duo soon back for the Bavarians, one can only imagine the increase in chances and it's conversion to goals. He has that knack of reading the game, which proves to be a huge advantage in a team which is run by Pep Guardiola. He knows exactly where the ball will be and where he should put it through, which hardly a chosen few have the ability to match. Even apart from Pep's Bayern, this ability of his somehow manages to keep Poland afloat.
For a little boy from Warsaw, Poland, he has proven himself to be one of the biggest players in European football of the recent years. As for his form, it only goes to destiny and his will on how well will he be able to maintain this prolific rate. He has made a deep impact on German football and we hope he makes Europe his playground. All we can surely say is Tony Mowbray and Sam Allardyce would have surely looked back at missed chances at greatness.
ADVERTISEMENT
Article continues below this ad
ADVERTISEMENT
Article continues below this ad