Rishabh Pant Talks About Playing The Most Difficult innings of His Life.
Published 04/24/2017, 1:59 AM EDT
By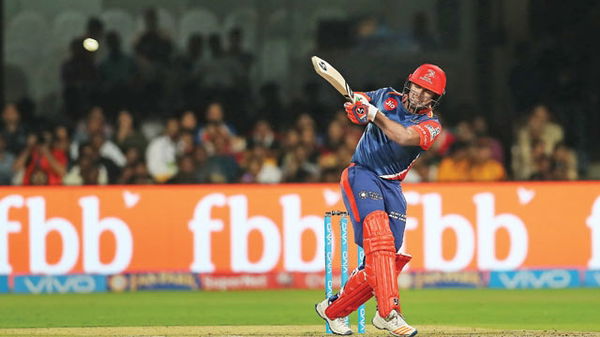 A loss is always shattering and losing someone who has been your support system for years guiding you at each and every step, and stood by you through every thick and thin, could be traumatic.
ADVERTISEMENT
Article continues below this ad
19-year-old Rishabh Pant went through such a phase of distress when he lost his father (Rajendra Pant) on the eve of IPL. However the braveheart put up a strong face and fought for what his father would have wanted him to do.
ADVERTISEMENT
Article continues below this ad
Pant joined his IPL team the Delhi Daredevils at the 11th hour. Displaying character and courage the prodigy almost took his team home with a scintillating knock of 36 ball 57. On the very first ball the 19 year old keeper batsmen played he launched the ball sailing beyond the boundary rope into the stands. This shot was a statement he made, a statement about his choice to fight the circumstances.
Pant did not have enough support at the other end but he was determined. He wasn't only fighting against RCB's bowling attack but all the emotions and countless feelings.
The player, grieving from a huge loss, was finding solace in cricket. In an interview with the Times of India ahead of his team's match against the Mumbai Indians on Saturday night, Pant revealed why he had to overcome emotions and play that innings and about the roller coaster of emotions he went through.
How difficult was it for you to play that knock?
It was emotionally the most difficult knock of my life, but my father wanted me to play cricket. He had a dream that I should play for India for a long time. That's why I played the match. He was the reason why I started to play cricket. I didn't want to think about what happened, but I had to play the match. Somehow, I managed it.
What prodded you to get back to cricket soon after?
My family wants me to play for India. My mother told me: `Don't think about the tragedy. Play cricket and make your father proud', but it wasn't easy for me to go for the match.
How is playing in the IPL helping you out?
ADVERTISEMENT
Article continues below this ad
It's helping me slightly, because cricket is so intense, but that thing can't be forgotten, nor do I want to forget it.
Your team mates and the team management have stood by you throughout all this..
Everyone's been supportive. They made sure that I was comfortable about playing that match and gave me enough space.
ADVERTISEMENT
Article continues below this ad
There are high chances that Pant may be picked up as the second wicket keeping option for the Champions Trophy, when asked about the same "I don't think about the future. I'm just looking to perform well in the IPL" he said.
Hopefully this little braveheart continues to perform with all the grit and talent that he has.