Rising Formula 4 Star Loses Legs In Horror Crash
Published 04/19/2017, 6:08 PM EDT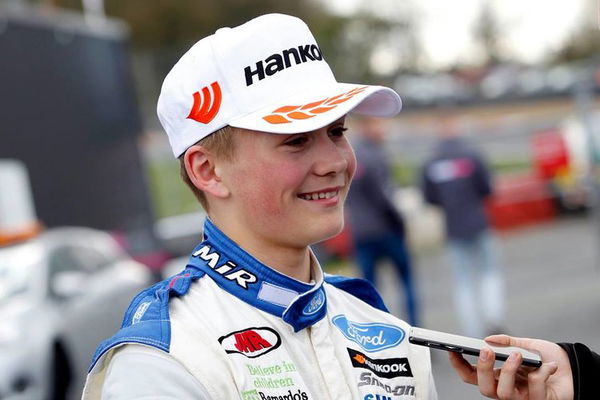 ---
---
The British Formula 4 season visited the Donnington Park circuit from 15th to 16th of April for rounds 4, 5 and 6. In Race 6, 17-year-old Billy Monger was involved in a horrific crash after his car struck a stationary car at high speed. Below is footage of the accident but viewer discretion is advised for the graphic content.
ADVERTISEMENT
Article continues below this ad
https://www.youtube.com/watch?v=z_6FlFW_no8
ADVERTISEMENT
Article continues below this ad
In the circumstances leading to the accident, Finnish driver Patrick Pasma had stopped on the circuit. A number of cars swerved out of the way to avoid the stricken car, but in Monger's case, the car that he had been closely following, swerved at the last moment and Monger had no time to react and ploughed into the back of the Finn. The race was red flagged and Pasma was able to get out of his car easily, but it took 90 minutes to extract Monger from his wrecked car. The crash was so bad that the teenager had to have his lower limbs amputated. His family and team JHR Developments have set up a crowdfunding campaign to raise £260,000. Popular motorsports personalities like Felipe Massa, Lewis Hamilton, Jenson Button, Esteban Gutierrez and other drivers have contributed already. Even the McLaren Honda team donated £3,000 to the recovery of the 17-year-old.
ADVERTISEMENT
Article continues below this ad
As of now, the target has already been reached, but if you wish to wish to make a donation, here is the link: https://www.justgiving.com/crowdfunding/billymonger23
Double amputee racer David Birrell also sent an open letter to Monger as encouragement
ADVERTISEMENT
Article continues below this ad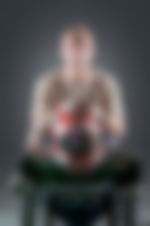 "Hello Billy how are you? I had just seen your post to get help to raise money and that you are losing both your lower legs. Please don't let that get to you and don't think life is over. When you lose your legs it's hard to start with, but when you get your new ones and learn to use them. It becomes 100% easier than you will ever think it is. I lost my legs in Afghanistan and I'm now a racing driver. I don't use any adaptions that you think I would need to use for being a double amputee. I aiming to be the first to race a Le Mans with my prosthetics. It's taking a long time to get where I am today. But with the love of my family and the support all your fans give you, it should be easier than you think.