Rivalries in Tennis Over the Years: Top 5 Countdown
Published 06/25/2017, 3:31 PM EDT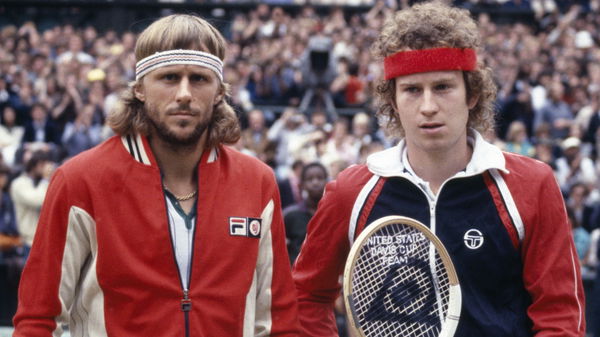 ---
---
Rivalries in sports, unlike between countries at war, are not about hate and loathing, but about pushing personal boundaries and increasing the competitive spirit within themselves. Over the years tennis has experienced numerous rivalries among players, who have time and time again entertained us with their charisma and talent. Today we take a look at some of the fiercest rivalries that the sport has experienced and tick down the top five rivalries of all time, even though it is quite impossible to rate them.
ADVERTISEMENT
Article continues below this ad
Bjorn Borg and John McEnroe
This rivalry has a special feel about it, as it has two contrasting players going toe to toe against each other. The calm and cool Bjorn Borg, who rarely showed any emotions on the court against the hot and fiery John McEnroe, who had numerous spats with the linesman and the chair umpires. Having played against each other for 14 times, both of them have shared the spills and thrills, with either of them winning 7 times. They stand fifth on our list of rivalries.
ADVERTISEMENT
Article continues below this ad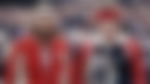 Chris Evert and Martina Navratilova
Having played against each other for a staggering number of 80 times, this rivalry stands out in the women's division for several reasons. Navratilova, a grass court specialist, holds a slender lead in her head to head against Chris Evert, who dominated on clay courts. Navratilova won 43 matches while Chris Evert won 37 times, and this special rivalry stands fourth on our list.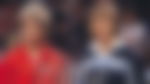 Boris Becker and Stefan Edberg
Having won the Wimbledon at the age of 17, Boris Becker was one of the most renowned players, which the sport has seen. They went against each other for 35 times, with Becker winning 25 of them, but Edberg won two Wimbledon crowns out of the three consecutive times that they squared off in the finals. This rivalry inspired another great player to choose tennis over soccer, and his name is none other than Roger Federer. This rivalry ranks third on our list of top 5 rivalries.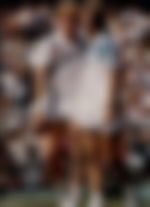 Roger Federer and Rafael Nadal
Another example of ice against fire, this rivalry is quite similar to the Borg and McEnroe one, but it comes second on our list, just because it is set in this era, where tennis has undergone so many changes in the court, balls, rackets as well as style of play. Rafael Nadal has won 23 times against Roger, whereas Roger has won 15 times. Although Rafael Nadal has managed to outplay Roger Federer in the past, Roger seems to have cracked the code to defeat Rafa, overpowering him in their last four meetings, including the one in January 2017, to win his 18 grand slam.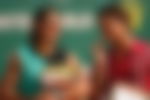 ADVERTISEMENT
Article continues below this ad
Serena Williams and Venus Williams
So many rivalries have come and gone and to choose the best out of them was a difficult choice indeed. Andre Agassi and Becker, Sampras and Agassi, Margaret Court and Chris Evert, Steffi Graf and Martina Navratilova are just a few rivalries that stand out. But we chose to go with the William sisters, a rivalry that is worth more than 116 million dollars, having played with and against each other for a numerous number of times. Both the players are at their latter end of their careers, one at 35 the other at 36, and yet show no signs of slowing down. Both of them squared off against each other recently in the Australian open finals, Serena having played through her pregnancy and Venus having battled illness. Serena edges her sister in their head to head having won 17 times. Their father Richard Williams was inducted into the hall of fame, for mentoring his children into the kind of players and personas that they are now. They stand first on our list. Over the years the sport has witnessed, and will continue to witness numerous rivalries, but as of now these rivalries hold a special place in our memories.
ADVERTISEMENT
Article continues below this ad